GLOBAL
International Women's Day 2021
Monday, 8 March, 2021
A woman wears red face paint depicting a hand during a protest during the International Women's Day in Madrid, Spain. © Pablo Blazquez Dominguez/Getty Images
IWPR works to champion issues of women's rights around the globe while supporting female reporters in sometimes challenging environments.
Our journalists, editors and partners not only highlight inequalities and abuses but also celebrate the achievements of women driving change in their own societies.
As we celebrate achievement, we remember that there is much more to do.
Show More
Women are on the frontlines, and International Women's Day is a pause to celebrate inspiration and achievement. But it should also be an opportunity to recognise urgency and risk – there are gains, but there is much more to do.
In Myanmar, women are leading demonstrations against the military coup, showing extreme bravery. "As a woman, we are still considered as a second sex," Esther Ze Naw, one of the rally leaders, told the New York Times. "That must be one of the reasons why women activists seem more committed to rights issues." Rising numbers of women have been killed in the protests, and each one should be commemorated as a hero for democracy.
In Syria, according to analysis by Care International, the percentage of households run by women has jumped from four per cent before the war to nearly one-quarter today. Women are not only taking up the role of family provider but supporting humanitarian assistance and confronting extremism. Many – as through IWPR programming – are making their voices heard as reporters and citizen journalists. All Syrian women struggling to survive and speak out are sources of inspiration.
In Afghanistan, the situation is growing increasingly acute, with ongoing assassinations of women jurists, journalists and others. Just two weeks ago, three female production staff at Enikas radio and TV in eastern Nangarhar province were killed on their way home from work.
This sustained campaign on civil society by religious extremists comes at a critical time for that country, as the United States re-evaluates the ongoing peace process and the agreement in place to give the Taleban a major role in government.
The killings in Afghanistan shows that many within society "are trying to silence women forever," said Naqiba Barakzai, an award-winning journalist from Herat in western Afghanistan and herself a profile in courage. Most recently, she was honoured by the Dutch Embassy in Afghanistan for her work on human rights.
A superb participant in some of IWPR's past programming, Barakzai has faced significant challenges, including open threats for her ground-breaking reporting on the sexual frustration of women whose husbands take multiple wives. She has had to go into hiding and suspend her reporting for periods due to security concerns – and has now been forced to step back from reporting entirely. 
"Women have made significant progress in the past 19 years," she says. "But if these gains are not protected, the women of Afghanistan will experience a repetition of their dark and bitter history. They face silence and confinement to their homes, having to leave the country, or even death."
In addition to the assassinations, Barakzai notes that women are being driven out of their hard-won professional roles. According to some estimates, over the past six years more than 900 Afghan women journalists have abandoned the profession due to risk and social pressures. 
Barakzai believes that a more coordinated approach among women in Afghanistan across all sectors could help protect women's rights, especially if women are able to bridge regional, ethnic and religious divisions. Above all, she believes it is essential for women to keep fighting hard. "The only way to be successful in our struggle is to never give up".
In Afghanistan, Myanmar, Syria and beyond, the courage and the challenge for women continue.
Anthony Borden
IWPR Founder & Executive Director
"Women are on the frontlines, and International Women's Day is a pause to celebrate inspiration and achievement. But it should also be an opportunity to recognise urgency and risk – there are gains, but there is much more to do."
Anthony Borden
IWPR Founder & Executive Director
Libya: Women at the Forefront
Online event highlights critical work on gender equality.
In celebration of International Women's Day 2021, IWPR is contributing to a UN Women conference supported by the EU and the Canadian embassy. 
Show More
Libya: Women at the Forefront - Int'l Women's Week © UN Women
Female students, some now living in exile, have been at the forefront of the protest movement.
Yauhenia Stepus
Documentary: Belarus - Struggle for Change Continues © IWPR
"They think being a good woman means you must be silent."
Qassim Khidhir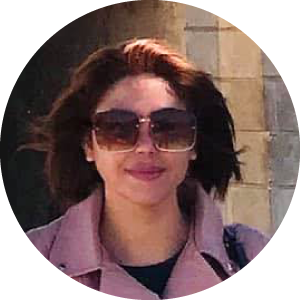 Nazik Barakat
Yazidi activist from Sinjar in Nineveh province
 
"I know Muslim women from Nineveh who were forced to marry IS fighters against their will... but no one knows their stories, because they are scared to speak."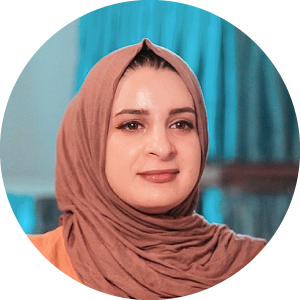 Istabraq Al-Zubaidi
Social media influencer from Diyala province
 
"I want to present an image that women are strong and capable of doing a lot of [different] work, that is why I am publishing stories about resilient women from Diyala."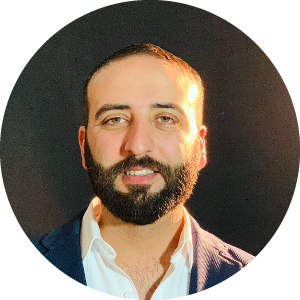 Omar Al-Alwani 
Activist in Anbar province
 
"Whenever I write about women's rights... I get a lot of complaints from religious and tribal people, they accuse me of breaking up families and promoting ideas and traditions that are against Islamic values."
One woman describes how censorship has been a constant presence in her life, from school days to her work as a journalist.
Camilla
Cuban law limits freedom of expression, association, assembly, movement, and the press. We © Alberto Toppin
"I had been waiting for the call from the authorities for some time. Not because I thought I was guilty of anything – nothing could have been farther from the truth – but because I knew that journalists working for independent media outlets were being arrested, one after the other."
Demonstrators protesting for women's rights and against government corruption march through Beirut, Lebanon on November 3, 2019. © Sam Tarling/Getty Images
The country's social, legal and political systems are all built along patriarchal lines.
Randa Yassir
The Islamic scholar using religious jurisprudence to fight for gender justice.
Nuril Hidayati
A woman wears a protective mask sits at Adisucipto International Airport on March 16, 2020 in Yogyakarta, Indonesia. © Ulet Ifansasti/Getty Images
Gayane Papoyan, a sixth-year medical student, volunteered at a hospital on the frontlines in Karabakh. © Courtesy of G. Papoyan
"The desire to help others was stronger than caring about my own life."
Gayane Mkrtchyan
"The desire to help others was stronger than caring about my own life. It is only now that I have been able to process the emotions experienced in those days. At that time, I blocked something in myself and just worked mechanically, feeling nothing."
Household chores and childcare are still very much considered to be women's duties in Kazakstan and many have found it impossible to balance work and childcare responsibilities during the pandemic. © Uriel Sinai/Getty Images
From household tasks to labour rights, the pandemic has aggravated endemic gender inequality.
Diana Mustafina
The pace of change has proved deeply disappointing to those campaigning for women's rights.
Maria Indina
"The main drivers for change since Kyrgyz independence have undoubtedly been NGOs and women's groups."
Liberated T/IWPR
The regime knew what it was doing when it added sexual violence to its arsenal of weapons.
Farrah Akbik
"As the anniversary of the revolution fast approaches, there are UN files gathering dust documenting rapes in several government and intelligence branches. These are the tip of the iceberg."
Female medic at a hospital. © M Agency/Shutterstock
Research highlights unique gender component of ongoing economic and health emergency.
IWPR trainee describes how pandemic has thrown gender inequalities into sharper focus.
Ratu Fitri
An Indonesian nurse works with a rapid test for the Covid-19 Coronavirus at a football stadium which was used as a hospital for Covid-19 patients. © Ed Wray/Getty Images