Empowering Indonesian Women
IWPR trainee describes how pandemic has thrown gender inequalities into sharper focus.
Empowering Indonesian Women
IWPR trainee describes how pandemic has thrown gender inequalities into sharper focus.
An Indonesian nurse works with a rapid test for the Covid-19 Coronavirus at a football stadium which was used as a hospital for Covid-19 patients. © Ed Wray/Getty Images
How has the pandemic disproportionately affected women in Indonesia?
The pandemic hit women badly and exposed their vulnerabilities more than ever. Unemployment increased, they needed to take care of their children and home school them, and domestic violence was also a problem. Those who were lucky enough to be able to do so could switch to working from home, but they still had to take care of their kids and maybe their parents. For those who weren't so fortunate, they needed to work and at the same time take care of their husband and children.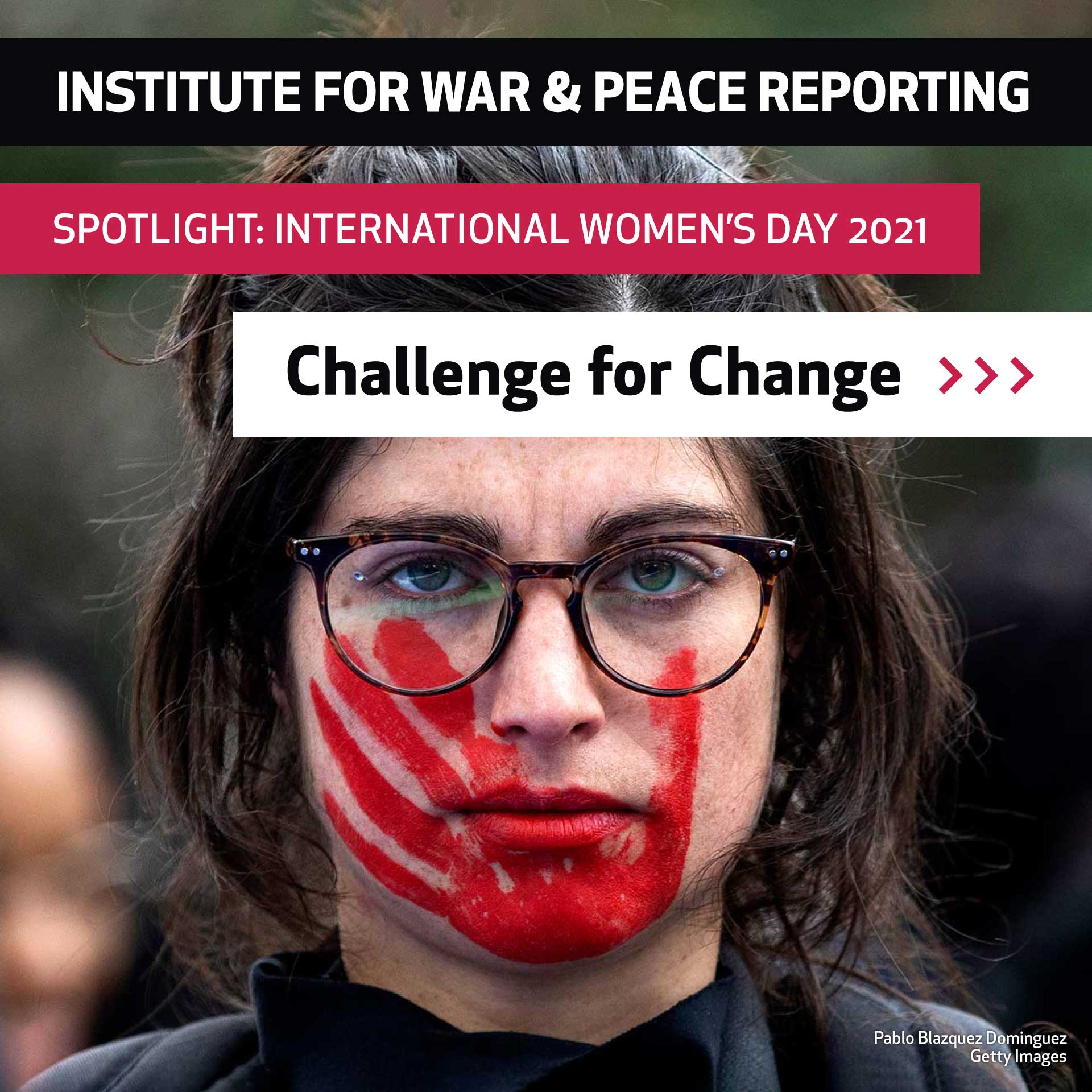 How are activists like yourself helping vulnerable women during this ongoing health crisis?
At the beginning of the pandemic, we started to give out free fabric masks sewn by our volunteers and provided by our donors. In the last part of 2020, we gave trainings for older women on how to sew cloth diapers. These are reusable, environmentally friendly and are also a way for less well-off women to earn money. We believe that productivity is one way to empower women to stand on their own two feet as well as to stand up against abusers. 
What role do women in Indonesia have in combating disinformation, especially around Covid-19?
Women in Indonesia are often called the "source of education," especially for their children. Women communicate more with each other because they usually have special groups or communities. This means that they can spread [reliable] news about Covid-19 from official sources.
Women should be educated on how to filter fake news, in digital literacy and also in critical and logical thinking. Ultimately, we need more spotlight given to women to encourage them for having the bravery to stand out and speak up.  
Do women face particular threats online? 
Yes, there is a lot of online sexual harassment of women, from the non-consensual display of male genitalia to revenge porn. It is increasing during the pandemic. This is also caused by policy in Indonesia that does not protect the victim. They only focus on the perpetrator. There is also the right to privacy of the victim and also the impact of reporting the abuse on their mental health.
I was a speaker at a tech2impact event for women's empowerment last year. I started with the very basic explanation about harassment and violence. I thought the audience would already be aware of the issue, but after the session finished some came to tell me that my presentation was a new concept to them, and that it should be taught in schools and universities.
What obstacles do you encounter through your work?
Pluralism is quite an issue in Indonesia. The government tried to shut down the issue through rules banning SARA in every discussion. SARA stands for suku, agama, ras, antargolongan - ethnicity, religion, race, inter-group relations. 
We are often blindly told that Indonesia is Java, the rules should be like in Java, the food should be like what Javanese used to eat – let alone talking about the plurality of gender or disabled people.
This rule denies that diversity exists in Indonesia and the idea that discussions should benefit every element of SARA. 
Part of my work now is to educate high school students about tolerance and pluralism through art and culture. We must also not forget to put gender and social inclusion within education.
Ratu Siti Fitriah Nurjanah is the field officer of a HIVOS programme focusing on teaching pluralism through the arts. In November 2020, she took part in IWPR's first training to combat disinformation for community and religious groups in Indonesia.