Libya: "Failure is Never the End – It is the Start of Success"
How one female entrepreneur defied conflict and insecurity.
Libya: "Failure is Never the End – It is the Start of Success"
How one female entrepreneur defied conflict and insecurity.
Suad has built up her natural oils company by using plants such as Rosemary, one of the most popular aromatic and medicinal plants worldwide. © Pablo Blazquez Dominguez/Getty Images
Suad Al Arbi Gammoudi, 52, lives and works in Al Khoms, Libya, and runs the Wild Plant Company for Natural Oil Extraction.
I would tell women in Libya who want to launch their own business to start, persist and be determined. It is important to try, and success needs perseverance. If a woman truly believes in her project, she will certainly succeed - and failure is never the end, it is the start of success.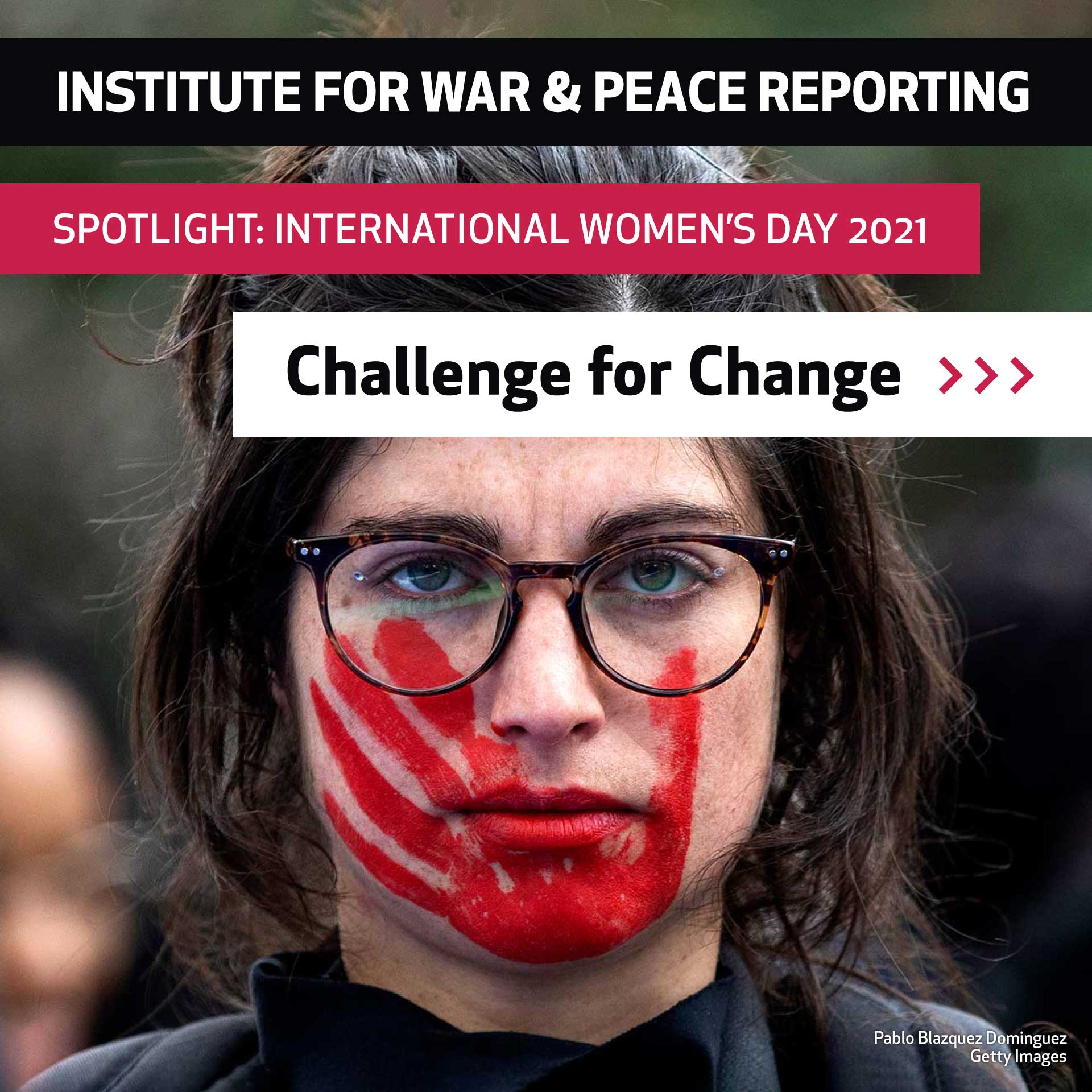 In 2018 I took part in the Adventurous Investor project with For You Libya Group – who were funded by IWPR and the UK government - where I participated in entrepreneurial trainings, did site visits to factories and small businesses in Libya, and participated in a competition between other women starting small businesses to motivate us. After nine months of guidance, and once all the participants made their products or planned their services, an exhibition was organised by For You Libya for us to market and show our products to the community and to receive feedback on them.
Then I started my own project. Some years ago, I spent 18 months in Germany, where a friend of mine was working on organic plants. I was present in several workshops with her that showed how chemical products were harmful and that organic products were a good alternative. The idea started from there. I tried to create a team that would support me. I selected a pharmacist who specialised in medicinal plants, and hired an accountant, a legal advisor and some engineers to maintain the cold pressing and distillery equipment. 
I have nine permanent employees – four of them are women – as well as 17 -20 seasonal employees, most of them also women. Most of the salespersons are men, especially those from remote areas, because they are responsible for delivery. We also have an after-sales service and medical consultancy services depending on the need of the customer. Indeed, we assess the clients' requirements and make a personalised treatment for them. I purchased my equipment from Turkey and it is high quality and may be used for medicinal purposes.
Starting my project, I was very encouraged by my community. The positive feedback and encouragement enhanced my confidence to go on in the implementation of my project. But if I were not supported by my brother and my husband, I wouldn't be able to do this. I participated in trainings that sometimes started as early as 8am and others that sometimes ended as late as 11 pm, visiting factories and places to see the work process and mechanisms. Without their backing, it would have been difficult for a woman to do it on her own, especially in the context of the war and the lack of security. But I received much support and participated in several national and international competitions. In September 2020, for instance, I represented Libya in the Women In Africa philanthropy award Wia54. 
It is security that is the main challenge in Libya. The rising violence in Tripoli in 2019 and 2020 was a disaster. It was a time when people expected to be attacked at any time, anywhere. I was afraid for my equipment. It cost me a lot, was not easy to obtain and I risked losing it at any moment. The last outbreak of fighting affected us psychologically, socially and economically. However, our work did not stop even during the war. 
Another serious problem is cashflow. In the absence of cashflow, a woman cannot implement her project. Then there is manpower - we cannot pay in cheques or foreign currency because there is no cashflow. Before recruiting people we have to make sure that we have their salaries in cash. No one would work if he or she were not paid in cash. As for Covid-19, in my case it was not a significant problem since we have online services, a website and salespersons. I still have not opened a shop but I am already contracting with pharmacies, online shops, and so on.
By training, I am a researcher and consultant in laboratories and blood banks; I teach at the university and also work at a hospital. I am 52 years-old; since my project is functioning well, I am thinking of retiring and think of giving a young graduate the opportunity to replace me. I no longer need the governmental position and I will work full time on my company and do more networking. Currently, we are trying to enter the European market to start exporting thyme and rosemary essential oils.