Georgia: Female Farmers Dig Deep
A small but growing number of women are breaking into the male-dominated field of agriculture.
Georgia: Female Farmers Dig Deep
A small but growing number of women are breaking into the male-dominated field of agriculture.
Eka Danelia in her greenhouse. © Tamuna Shonia
Tamara Dzandzava in her strawberry greenhouse in Abkhazia. © Tamara Dzandzava
Tamara Dzandzava smiles as she describes the time she spends working in her greenhouse full of strawberry plants.
"These fresh red strawberries make me feel so good. I talk to them and look after them as I would look after little children," said the 30-year-old, who lives in the village of Pirveli Otobaia in Abkhazia.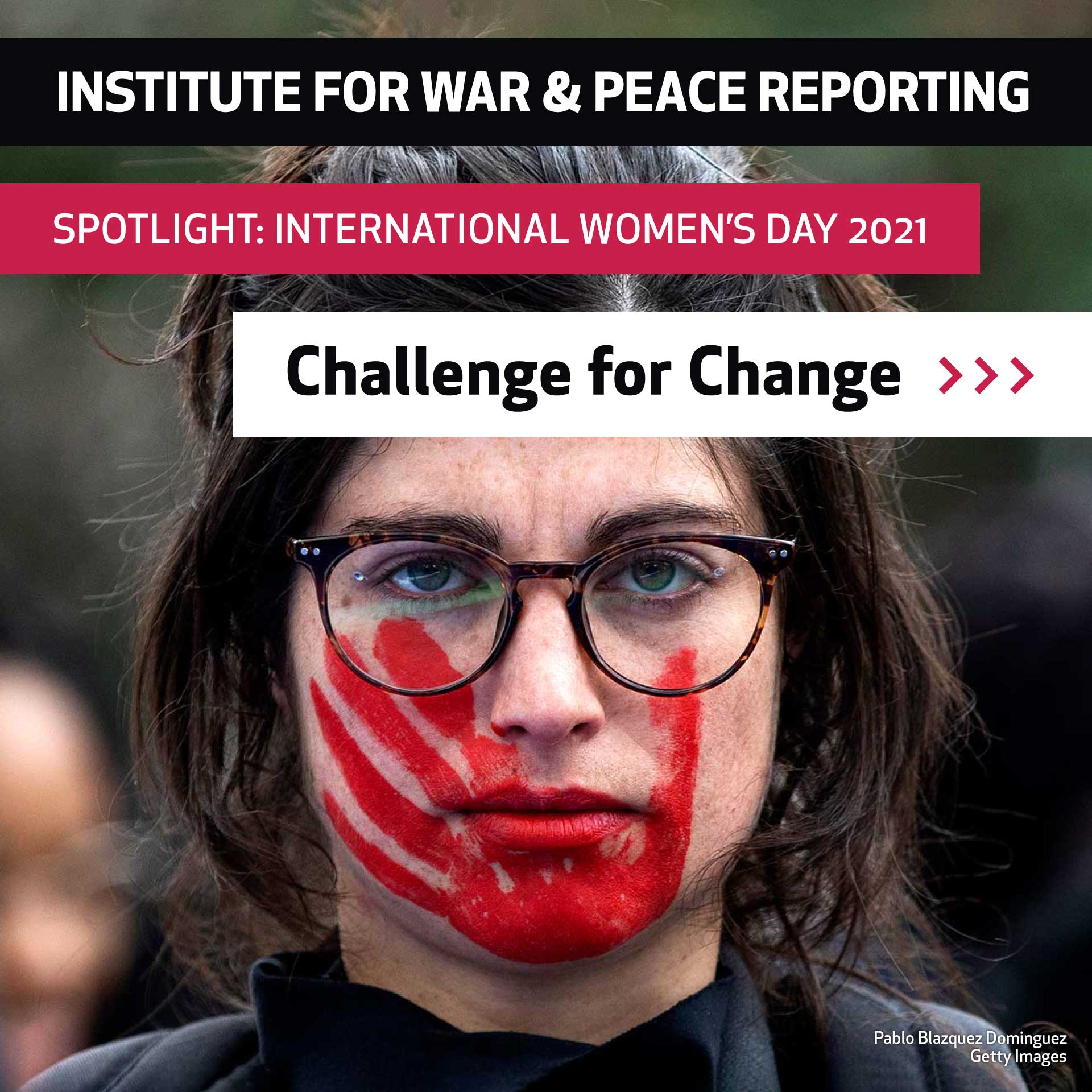 Dzandzava is one of a small but growing number of young Georgia women breaking into the male-dominated field of agriculture, one of Georgia's most important sectors.
Farming can also be a rare means for women to find financial independence in rural Georgia.
And for women like Dzandzava, it has also been a way to strengthen her connection to Abkhazia, which declared independence after a war in the early 1990s but remains unrecognised by Georgia, along with much of the world. 
"Since I was a child, it always made me angry when someone said that we should leave because no one cares for us here. You must be the one to prove that you love your home," Dzandzava said, adding that farming could be a way for a new generation in Abkhazia to connect with their heritage.
"Many young people want to leave, they do not enjoy working on their own land; of course, we have lots of problems, we live in an enclosed area and there are no job opportunities, but escaping is not a solution. I just want everyone to stay on their land and not abandon their houses. The more people leave, the less are the chances that some progress will come to our villages," she said.  
Tsira Kakubava, chairwoman of the Neogeni Association and herself an IDP from Abkhazia, said that women like Dzandzava were inspirational.
Economic empowerment was key to ensuring women could fulfil their potential, she continued. 
"In Abkhazia, where resources are almost non-existent, motivating and advancing women is unequivocally crucial. Their capacity needs to be strengthened with the support of NGOs and international organisations, they are already in a enclosed space, which is especially true recently [due to the pandemic]."
Dzandzava said that she had been inspired by a trip to Gali district two years ago when she visited a strawberry greenhouse.    
She was so fascinated by what she saw that she immediately bought 100 seedlings and built her own tiny greenhouse, just four metres long. 
"I spent all my time there and soon saw results. I gathered the first crop and sold it very quickly," Dzandzava said.
In barely a year, she had expanded her greenhouse to accommodate 1,600 plants per 200 square metres. At first, she sold her strawberries in her village and later began to sell them in neighbouring villages, where shop owners preferred her produce because it was cheaper than buying from Gali and Sokhumi.
Tea Anchabadze, the coordinator of agricultural development in the Samegrelo region, said that women faced numerous barriers to economic independence in rural Georgia. 
"Due to the burden of domestic labour, it's very difficult for women to get an education in any field, including farming and agriculture. According to the latest data for 2020 in the Samegrelo-Zemo-Svaneti region… the involvement of young women farmers has slightly increased recently."
They still remain a tiny minority, however – Anchabadze said that just over 30 women were registered as farmers.
But Dzandzava said others had shown interest in following her example.
"Many come and ask me how I did it, some buy seedlings, but not everyone is ready to take risks," she said, adding, "I want to expand my business and if I will, I won't be able to handle it alone; I might hire some people who are interested in this business."
Eka Danelia, 28, an IDP from Sokhumi who lives in the village of Ingiri in Georgian-controlled territory, originally built a greenhouse just to raise vegetables.
After the pandemic began, she explained, people's interest in growing vegetables increased and she started to sell seedlings, expanding to include flowers and evergreen plants. 
She said that she had never imagined the business would go so well and become the source of her family's income.
"When I wake up in the morning, I run to the greenhouse and stay there for a few hours to work. It's very rewarding to see how your work grows every day. It makes me very happy. Then after spending the majority of my day tending to my family, I return to my greenhouse late at night, an entirely different environment where I can relax."
Danelia has also started making wooden lamps, small tables and children's toys with driftwood she finds on the beach in Anaklia. 
"I wash them one by one in warm water with washing soda, then I dry them and wash them again before varnishing and giving them a final shape. I am very happy when customers return or recommend me to others; this inspires me to work harder, learn more and develop."   
She sells the products to hotels and restaurants and through social media, and has even entered craft competitions.
"Everything has changed radically," she said. "I have my own income and besides, most importantly, I like my work very much."