Household chores and childcare are still very much considered to be women's duties in Kazakstan and many have found it impossible to balance work and childcare responsibilities during the pandemic. © Uriel Sinai/Getty Images
Kazakstan: The Invisible Burden of Lockdown
From household tasks to labour rights, the pandemic has aggravated endemic gender inequality.
Household chores and childcare are still very much considered to be women's duties in Kazakstan and many have found it impossible to balance work and childcare responsibilities during the pandemic. © Uriel Sinai/Getty Images
When coronavirus first hit Kazakstan last year, Akbope Asanalieva found both her workload and childcare responsibilities massively increased.
"I work at a private company. Most of the employees have moved to remote work," said Asanalieva, a 34-year-old mother-of-three from Nur-Sultan. "I have more work now, my daily routine has changed dramatically – this really prevents me from focusing on my own career. Moreover, I have to do my household chores, cook every day, and my kids have online classes.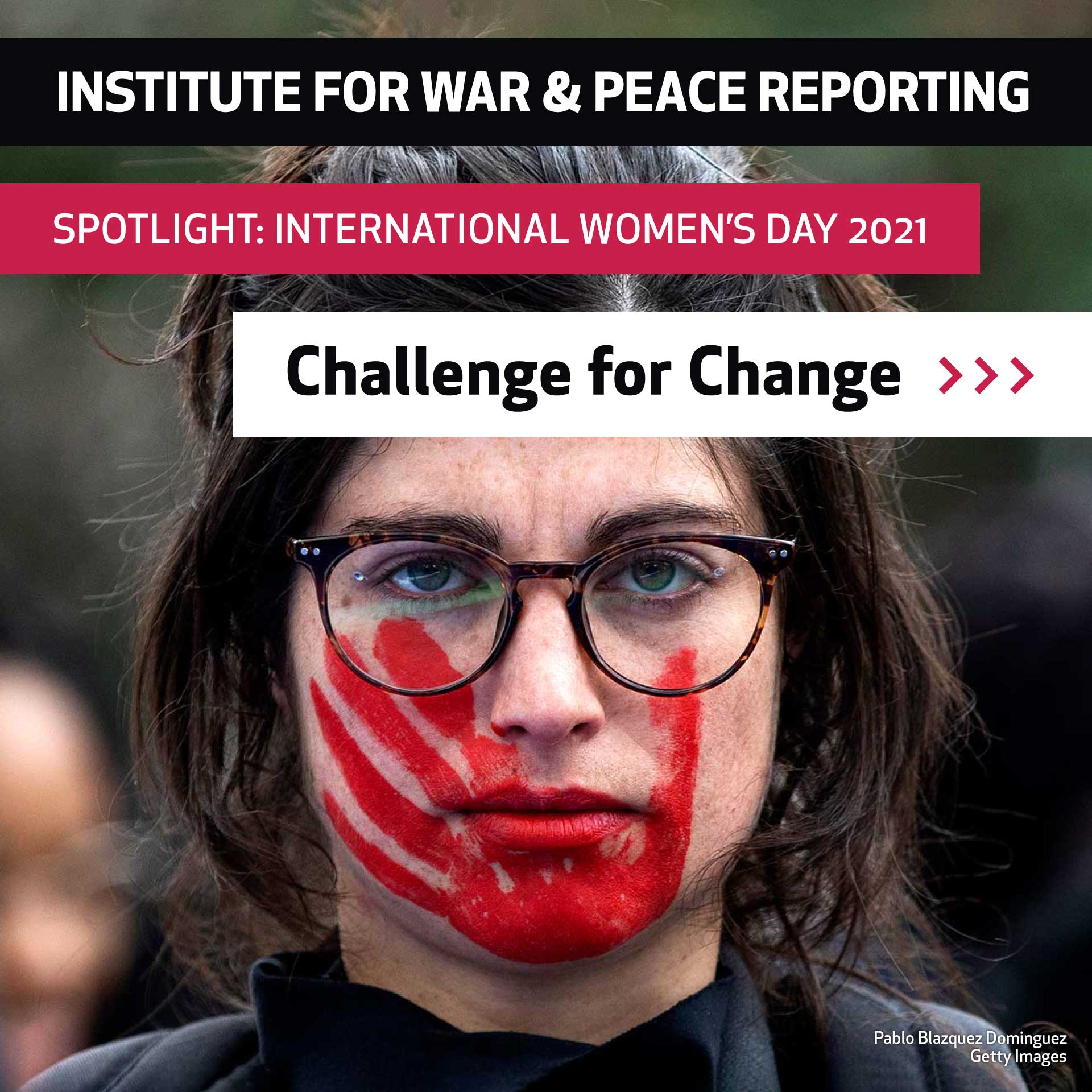 "Of course, these are unequal conditions for us women," she said, adding that this extra burden went largely unseen and unacknowledged.
According to a UN assessment, more than 40 per cent of women in Kazakstan faced a similar situation in April and May 2020. Lockdown measures meant that they had to shoulder many more household tasks and responsibilities.
In comparison, only 26 per cent of men were found to have taken on three or more household chores.
The UN research also showed that more than a quarter of working women had lost their jobs due to the pandemic. 
That was the experience of 37-year-old single mother Gulzhikhan Nazkenova, who soon found it impossible to balance work and childcare responsibilities. 
"I have four kids and I raise them alone," she said. "Before coronavirus, I worked as a saleswoman at one of the city's stores. All of my kids are at school. As soon as the lockdown was announced, I had to quit my job and sit at home with them. They still have online classes - they have classes from morning till evening." 
Now Nazkenova, who lives in Nur-Sultan, has to get by on welfare payments of just under 50,000 tenge or 120 US dollars a month. Her parents help her to pay the rent.
"I hope everything gets back to normal soon. I feel I won't be able to survive in these conditions neither emotionally nor financially," she said.
Female participation in the formal workplace in Kazakstan is high. According to the most recent figures, 48.2 per cent of the workforce are women.
However, household chores and childcare are still very much considered to be women's duties. According to the UNDP research, women in Kazakstan do 75 per cent of unpaid housework and family care. 
In general, in Central Asia, women tend to spend twice as much time than men doing unpaid labour.
And men generally earn one third more than women - according to official statistics, the average monthly male salary in 2020 was 229,472 tenge (553 dollars) while for women it was 173,713 tenge (419 dollars).
Only 6.6 per cent of women were among the highest earners with salaries of 360, 00 tenge (868 dollars).
Economist Abai Myrzagali said that women's labour rights had further deteriorated due to Covid-19.
"What was considered unacceptable in ordinary conditions in the labour market becomes justified in the emergency conditions of the pandemic," she said.
"The closure of kindergartens and schools during the pandemic has increased the load on women many times. The uneven distribution of household duties, childcare, nursing care have influenced their working capacity and career progression," Myrzagali said.
Analyst Shokan Sataev agreed that the pandemic had exacerbated inequalities already inherent in the labour market in Kazakstan. 
When it came to recruitment, women were often overlooked in favour of male applicants, even if the candidates were of equal calibre. Employers wanted to avoid paid maternity leave or the possibility of mothers taking time off to care for sick children, he continued.
"All these factors lead to the economic dependence of women… Coronavirus just added to this negative tendency," Sataev said.
"It is necessary to reform citizens' consciousness step-by-step so that gender equality becomes the natural state of affairs in various areas," he said. "We need to make efforts to reduce gender inequality and to strengthen the enforcement of the existing law regarding salary standardisation."
Kazakstan is implementing a family and gender policy, set to last until 2030, which aims to create more equal conditions in both the work and social spheres.
Lazzat Ramazanova, chair of Kazakstan's national commission for women's affairs, family and demographic policy, told an OSCE forum in February 2021 that the state was taking measures to create better labour conditions.
"Our president has already ordered to increase the number of female leaders in the quasi-public sector up to 30 per cent," she said. "This will ensure their competitive wages and the creation of a pool of professional female managers in general."