Show All
Armenian foreign minister Eduard Nalbandyan (left) and his Turkish counterpart Ahmet Davutoğlu shake hands in Yerevan on December 12. (Photo: Photolure agency)
Turkey now says Armenia must mend fences with its other neighbour Azerbaijan before rapprochement can happen.
Environmentalists fear that too many hydroelectric dams will destroy Armenia's ecosystem. This is the Tatev power station in the south of the country. (Photo: Photolure agency)
Too many dams will dry up rivers downstream, they warn.
Heavy-handed tactics failing to slow recruitment by extremist groups.
Georgia's justice minister Tea Tsulukiani. (Photo: Georgian justice ministry).
Anger at government backtracking on pledge to review past convictions.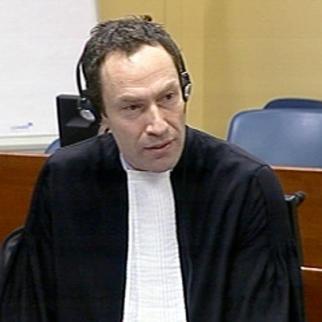 Chris Gosnell, Goran Hadzic's defence lawyer at the ICTY. (Photo: ICTY)
Lawyers say evidence does not demonstrate individual criminal responsibility.
Milomir Stakic, defence witness in the Karadzic trial. (Photo: ICTY)
Statement from Milomir Stakic says he never heard Bosnian Serb leader calling for other groups to be deported.
Vojislav Seselj in the ICTY courtroom. (Photo: ICTY)
Defendant fails to get case thrown out after one of the judges was removed.
Global Voices: Europe/Eurasia