Ulyana Moroz, Lviv Puppet Theatre director. © Still from video by Lviv Puppet Theatre.
Moroz: "If You Want a Change, Go Out and Make It"
The theatre director who sheltered those fleeing Russian rockets - and continued to make children laugh.
Ulyana Moroz, Lviv Puppet Theatre director. © Still from video by Lviv Puppet Theatre.
Lviv Puppet Theatre director Ulyana Moroz's personal motto features on her biography page and is key to all she does - "If you want change, go out and make it."
When Ukrainians fleeing Russian shelling began arriving in the tens of thousands in Lviv in February 2022, that change concerned the historic theatre she has run since 2017.
Moroz threw open the doors of the grand 1914 building to the masses of displaced and distressed people.
"We combined performances, a bomb shelter, a shelter and volunteer activities," she told IWPR.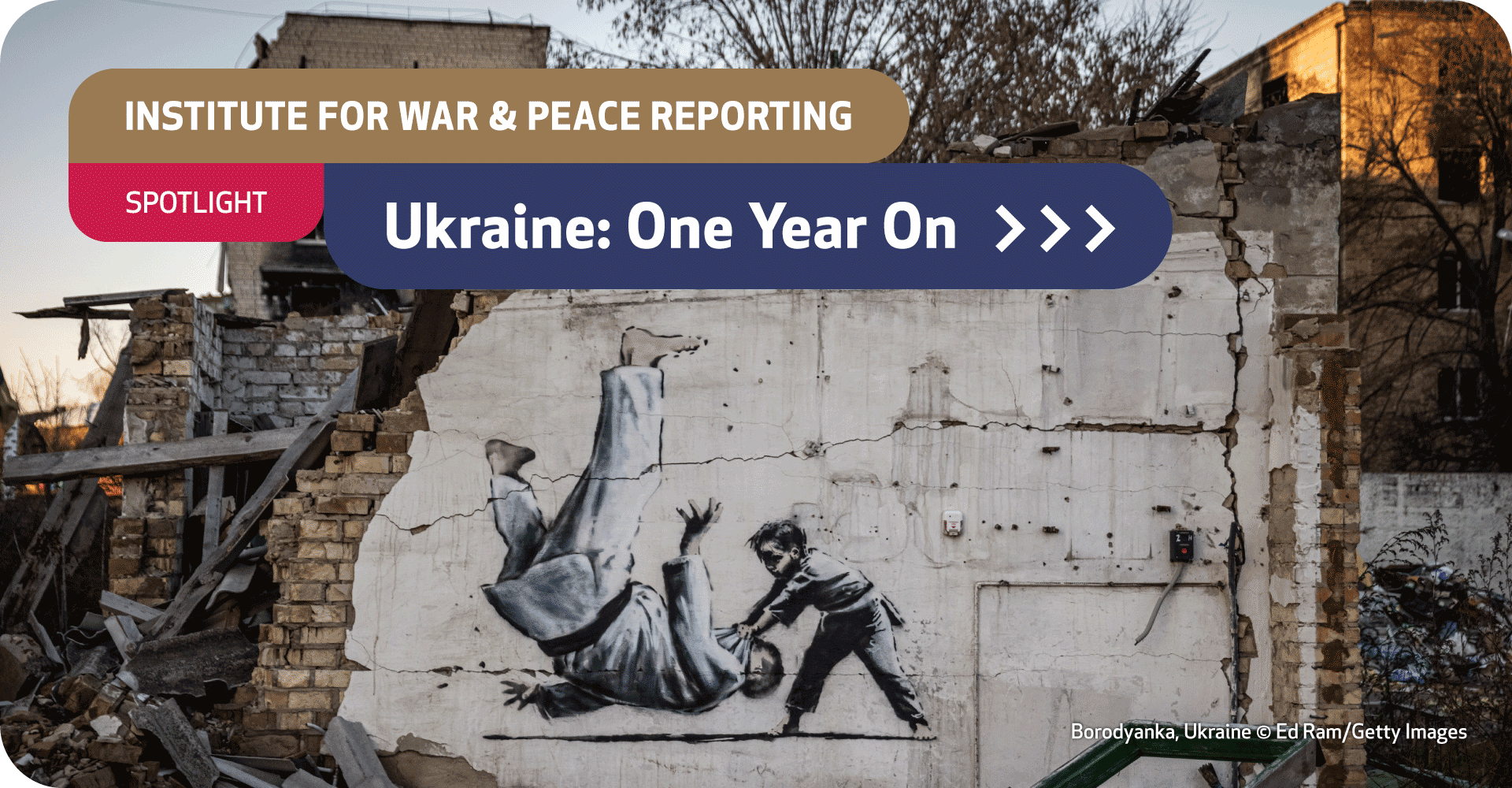 The hall, set up for puppet shows for toddlers, was already covered with sports mats; a team of volunteers worked to sew pillowcases and bedding out of fabric previously intended for costumes and scenery. 
"We are all traumatised, especially children."
"We pulled out all the theatre decorations, everything that could serve as a bed. Volunteers brought canned food, potatoes, soups," the 41-year-old recalled. 
"Every night there were ten more people than we imagined we could accommodate," she told IWPR, adding that while some moved on to destinations further west, dozens ended up staying for several months. 
And no less importantly, the team continued to put on shows as a therapeutic distraction for all ages.
Children's workshops restarted barely a week after the war began, and by March 20 the team was able to stage a new production. Sunny Sky, set in a bomb shelter, was intended to help young people work through their trauma. 
Asked what Sunny Sky was about, one young audience member simply said, "Happiness."
"We are all traumatised, especially children," Moroz, said, adding, "The performance was also important for all its creators. The director, Iryna Zapolska, was at that time worried about her parents, who were in Bucha during the occupation, and the actors had parents in Kharkiv and Mariupol."
Another show created in response to the war was One Evening in a Bomb Shelter, a dramatic comedy for adults Moroz described as "slightly hooligan and snarky, with elements of stand-up".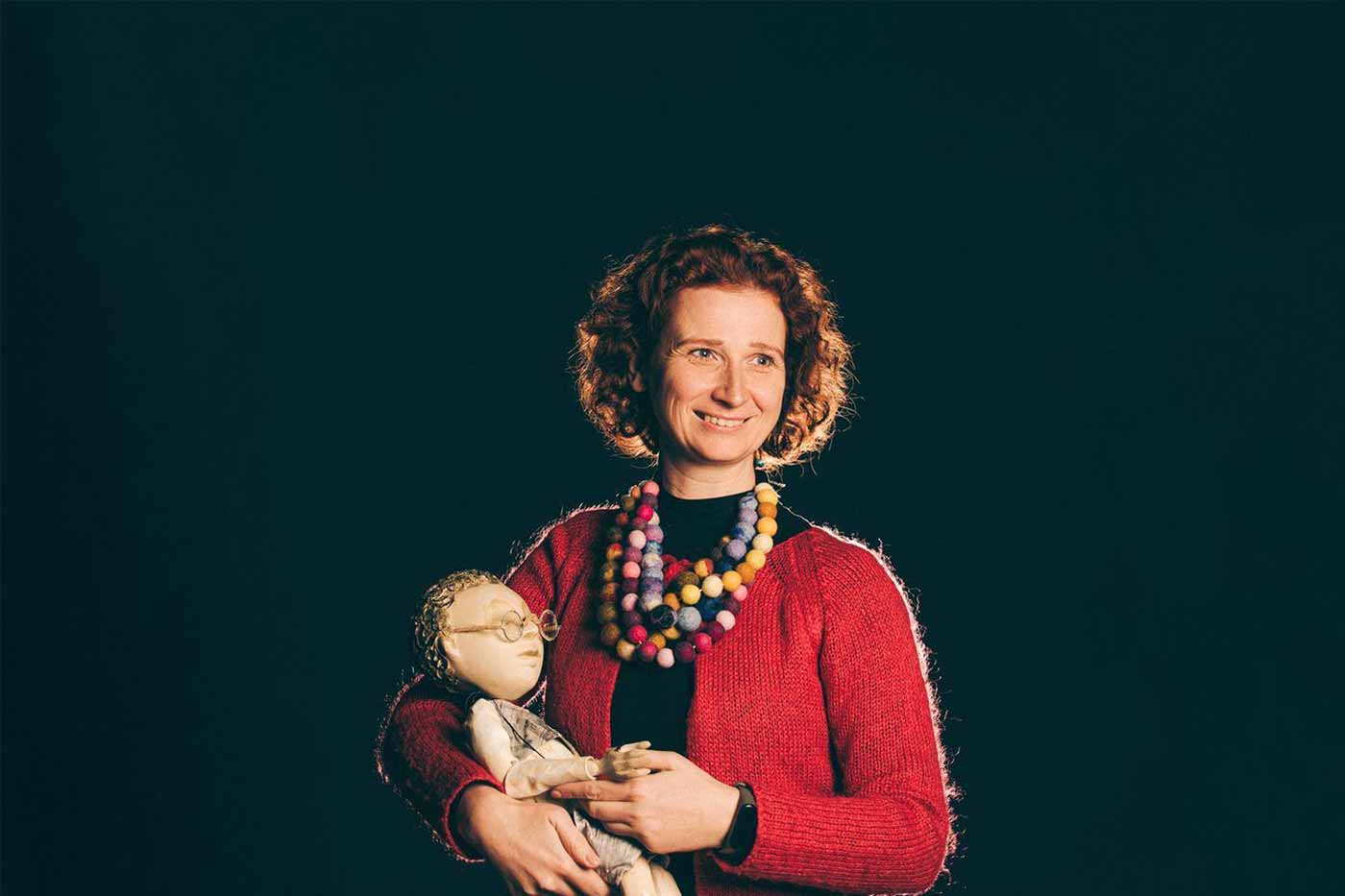 Moroz had always viewed the theatre as providing something more than mere entertainment. When she arrived to interview for the role of director in 2017, she found little to inspire her. 
The Soviet Union had collapsed a quarter of a century earlier and yet performances were all held in sharovarshchyna style, representing Ukrainian culture and identity with anachronistic pseudo-folk peasant and Cossack clothes. The few others were just of mediocre quality. As a result, parents would be bored, spending the entire time of the shows on their phones.
"When I went to the interview, I was not even worried because I was sure that I would not pass. I guess that is why I had the courage to openly tell the commission that everything was Soviet and had no soul. I was hired." 
Once appointed director, she started a revolution at the puppet theatre to awaken it from its Soviet imprinting. 
"Everything children under seven are exposed to becomes the foundation of their aesthetic world, for life," she told IWPR. "And if we work with such an extremely sensitive audience, we must play something significant in our performances." 
This vision is at the heart of the shows that Moroz wants to bring on stage, like a current favourite -  the Golden Horned Deer, where the tale of a friendship between a deer and a boy teaches children between three and five years old about "dignity and freedom". 
This, she said, had never been more relevant than it was now. "For parents it provides a reflection about who we are, and what Ukraine we are building."