Ukraine: Exodus by Rail
Fear and resignation on the train to Poland as refugees head west.
Ukraine: Exodus by Rail
Fear and resignation on the train to Poland as refugees head west.
Platform at Lviv station, 26 February, 2022. © Anthony Borden
They are sitting on wooden benches, on piled-up luggage, on each other; standing in aisles, on benches, between cars.
Some are quiet, eyes damp. Many are on their phones, messaging. One finds a way to make a nervous laugh. Two others find a way to argue over a few inches spare.
Toddlers are crying, bewildered, or are soothed in arms.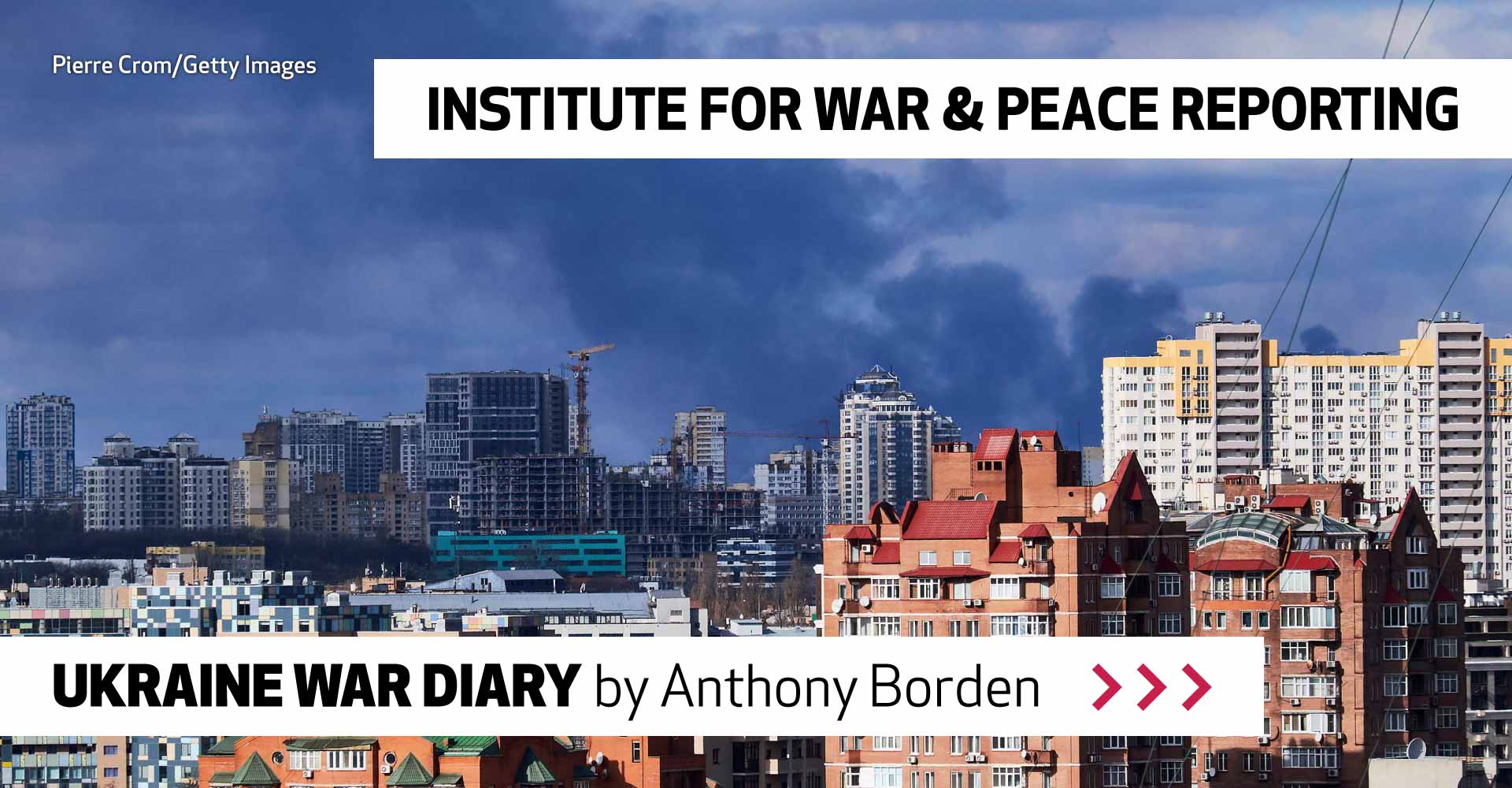 There are around 2,000 souls squeezed into this Soviet-era eight-car train from Lviv in Ukraine to Przemyśl in Poland, 200 alone in ours.
Before it arrived, the crush on the platform swelled dangerously as we waited for the delayed arrival. When it came, the number of people grew, pressing bodies, luggage and infants perilously forward. 
So tight were we that correcting the angle of your foot became a procedure. Scratching your face risked elbowing a child. About Covid-19, don't even think about it. 
The call from police, "Dity vpered! Dity vpered! (Children first! Children first!)" sets families pressing forward, driven from behind by pushy fathers and led at the front by fierce mother's eyes. "Ja z dytynoyu! (I have a child!)"
When the doors finally opened, shouts erupted and bodies surged as one. It was more a physical chain reaction than a matter of individual muscle movement or will, as people squirmed and squeezed - and argued - and one by one clambered up the steel steps on board.
Miraculously, the morass churns me to the front - for a moment my bag catches on something and my glasses fall off - but somehow I reassemble and am propelled up and in. I stake out a few square feet with a few others I'd clubbed together with on the platform.
Anna, 35, sitting by the aisle, a musicologist, said, "These days have been very bad for me. I haven't slept for three days. I cannot believe it. I am in shock."
George, 15, a tall boy next to me, had come through the bad last night in Kyiv.
"It was like a fire show, but not fun," he said.
A neighbouring apartment block had been hit and set ablaze. So this was his second train experience, as they had been through a similar ordeal in the morning, travelling from Kyiv to Lviv, the elegant town which, so far, has been a safe haven, only 70 kilometres from the Polish border.
For some, it may have been the third. George said that on that train there had been people fleeing from Kharkiv in the east, Odessa in the south and other cities. They had come just a few days before the war, before the battering of the capital began. As the train rolls, the air flows and nerves settle. 
The passengers don't know what lies ahead, but they know full well - in disbelief - what they are leaving behind.
Ukraine is on the move.
This publication was prepared under the "Amplify, Verify, Engage (AVE) Project" implemented with the financial support of the Ministry of Foreign Affairs, Norway.