Serhiy Prytula is a former TV presenter, actor and politician who has been fundraising since 2014 in the wake of the Kremlin's annexation of Crimea. © Lesya Kharchenko
Prytula: "It Depends On You"
How an entertainment celebrity raised tens of millions to buy drones for Ukraine.
Serhiy Prytula is a former TV presenter, actor and politician who has been fundraising since 2014 in the wake of the Kremlin's annexation of Crimea. © Lesya Kharchenko
An eagle-shaped tryzub, Ukraine's symbolic trident, dominates Serhiy Prytula's green hoodie; under it, words in Ukrainian read "and what happens next – depends on you".
The quote from a song by Ukraine's leading hip-hop group TNMK is a guiding principle for the Ukrainian entertainer-turned-volunteering star.
The 41-year-old TV presenter, actor and politician (he ran for the Kyiv mayor post in 2020) has been fundraising since 2014 in the wake of the Kremlin's annexation of Crimea and the creeping invasion of Donbas. As Russia moved to a full-scale invasion, the charity he founded in 2020 to provide humanitarian assistance to conflict-affected communities turned its attention to the army.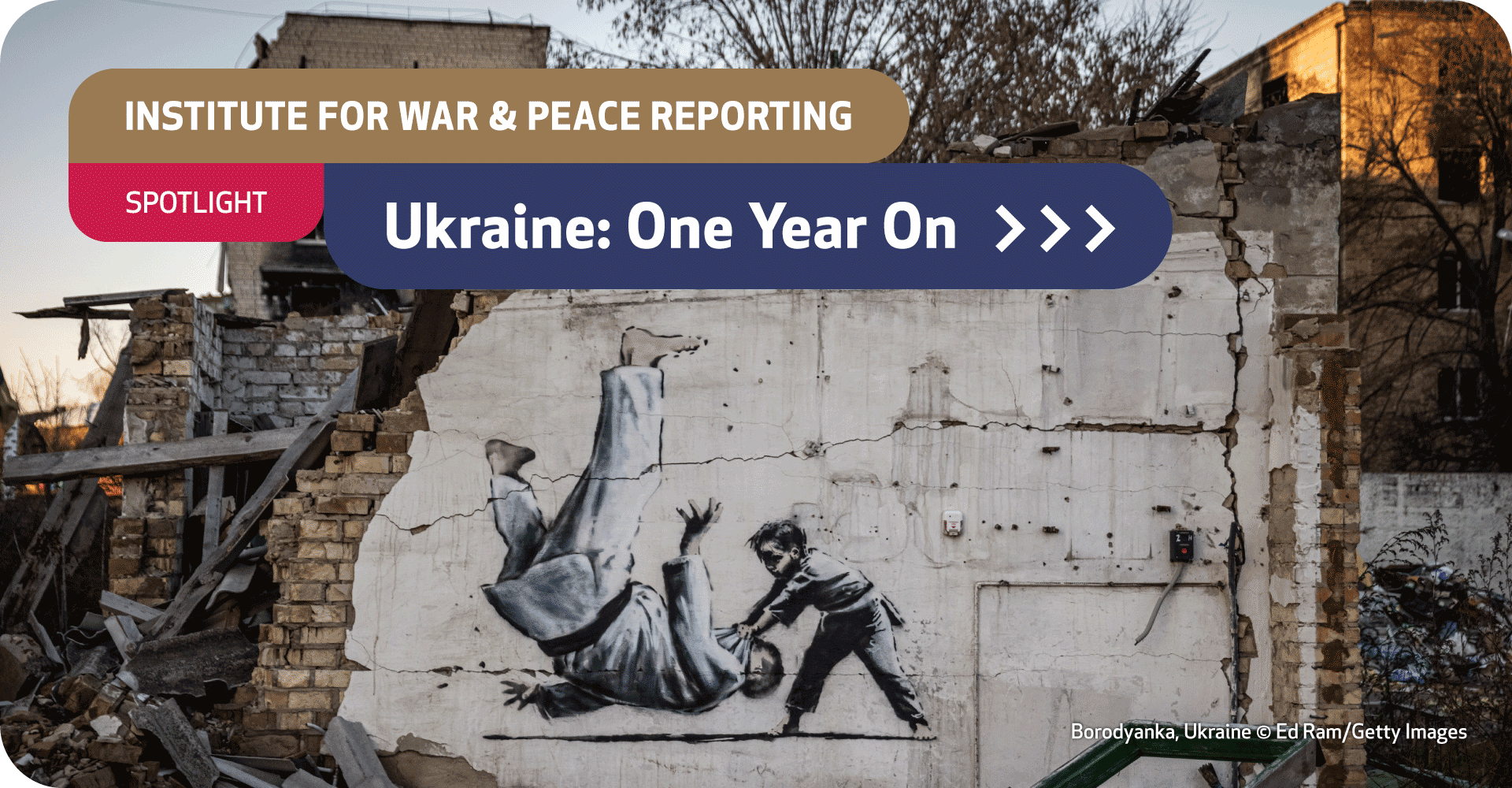 Since February 24, 2022, the foundation has raised four billion hryvnas (nearly 110 million US dollars) and bought drones, optical devices, armoured vehicles, communication equipment, generators and first-aid kits as well as funding various trainings for soldiers and volunteers. 
In June 2022, the crowdfunding campaign to purchase Bayraktar TB2, the combat unmanned aerial vehicle (UAVs) which have been key to Ukrainian strikes on Russian armoured vehicles and tanks, raised enough in just a few days to buy four of them. Each has a price tag of five million dollars: with real incomes down by 25 per cent since the beginning of the invasion, the campaign was tough. 
But after seeing Ukrainians of all ages donating their savings, the Bayka's Turkish manufacturer donated three of them free of charge to Ukraine. This meant that Prytula's team was able to divert funds to buy a satellite for the armed forces. 
"This botox-crazy animal sitting in the Kremlin has destroyed so many human lives, cities and villages."
"For me, fundraising is not just [about] increasing the combat capability of the army that protects me…it is about survival. If tomorrow, God forbid, the Russians enter Kyiv, I know what awaits me. And I still have plans for life," he told IWPR as he looked at a giant map of Ukraine. "This botox-crazy animal sitting in the Kremlin has destroyed so many human lives, taken thousands of lives, destroyed cities and villages... I want all this to end as soon as possible. I have a lot of support in the community to donate to our fund. And I have people who can turn these donations into a means of effective assistance."
On the first day of the full-scale invasion, Prytula was on a train heading west to Lviv, to attend his master's programme in public administration at the Ukrainian Catholic University. 
"As I got off the train, it became clear that life was divided into before and after. I left the platform, took a taxi and rushed back to Kyiv". 
After sending his family to safety in western Ukraine, including his three children, Prytula headed to his charity's headquarters, in Kyiv's central Honchara Street.
"We had two queues of people on Honchara: one of soldiers who came for help and another of civilians who brought aid," he recalled. "Also, people just came from the street and asked how they could help. And we are unloading the truck at this time. 'Get up, help.' That's how people started coming, and staying."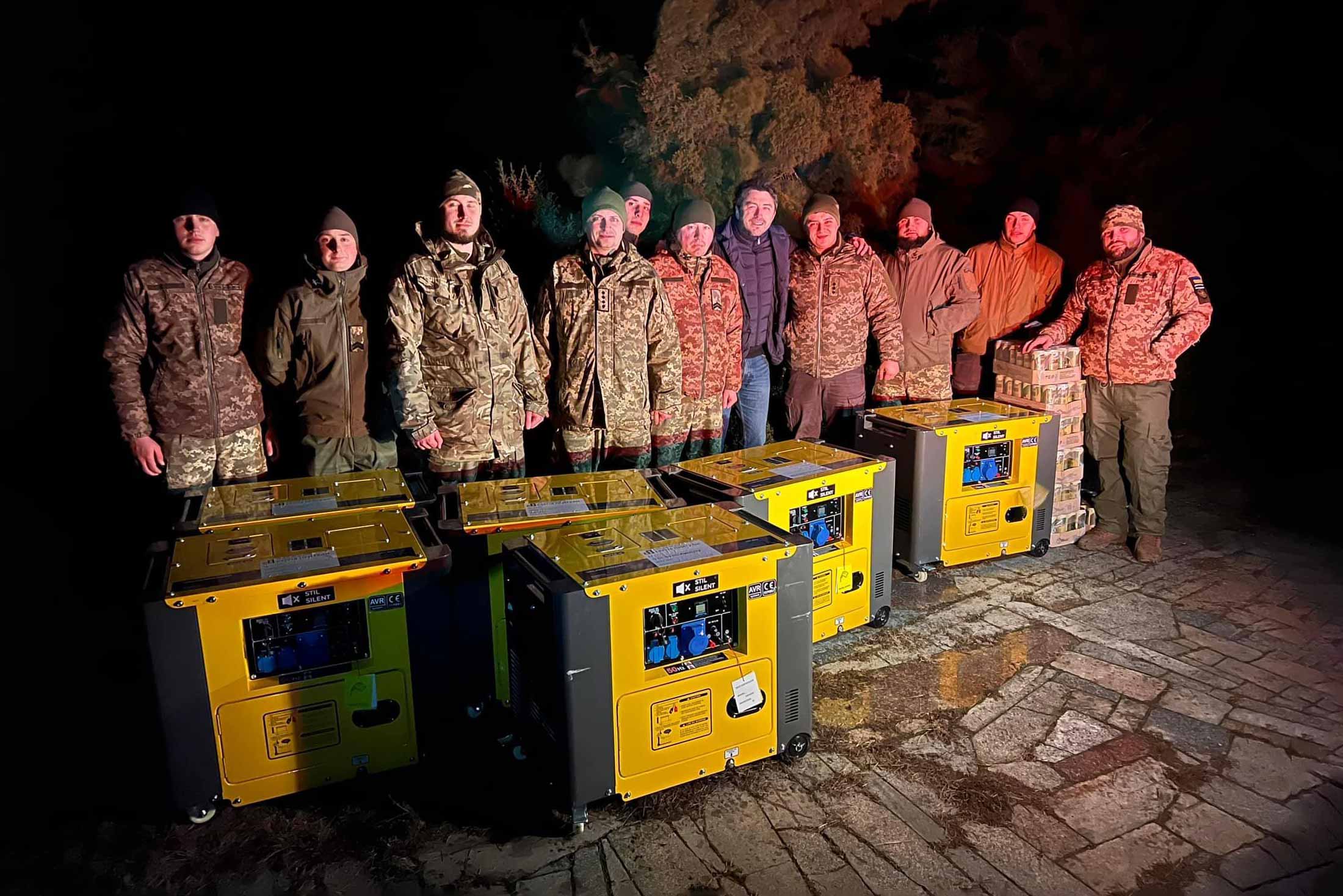 About 100 people work or volunteer at the fund. Each has a story to tell, like financial director Serhiy Yevteev from Mariupol, the southern port city the Russians reduced to rubble and now occupy, or Ksenia Kyshychenko, a request processing operator, who tattooed a picture of her destroyed home in Popasna, Luhansk region, on her arm. 
In July 2022, as people were slowly returning to the de-occupied territories, then ten-year-old Valery Yezhova showed up at the fund. Yezhova, the youngest-ever chequers world champion, challenged by-passers in the streets of Kyiv on the conditions that losers had to pay her. She won every single game, raising 84,000 hryvnas ( 2,285 dollars) for Prytula's fund. 
Oher children followed: a ten-year-old boy who busked in metro stations, the six-year-old who sang in the botanical garden. In about seven months, children donated about seven million hryvna ( 190,500 dollars).
"It is heartbreaking…They come with their stories, dreams, wishes, with their broken childhood, not as it should have been. The war made them grow up too fast, " Prytula said.
Ukraine's phenomenon of grassroots initiatives means that citizens, regardless of age, gender, religion or ethnic group, have come out in droves. The smallest donation has been one penny, the largest one million dollars, Prytula noted, adding, "This is inspiring."
In November, he launched the Grab Them All appeal to purchase 50 ex-British army Spartan armoured vehicles. It raised 236 million hryvnas (about 6.5 million dollars) in a day and-a-half. 
"I feel that I am now in the right place at the right time," Prytula concluded. "Here I am probably more effective than I would be in any other role or area of Ukraine's resistance."