Oleksandr Kamyshin is head of Ukraine's rail state company. © Ukrzaliznytsia's press office
Kamyshin: Leading Ukraine's Iron Diplomacy
How a manager tasked with reforming a train network became a wartime director of operations.
Oleksandr Kamyshin is head of Ukraine's rail state company. © Ukrzaliznytsia's press office
As Russian tanks rolled into Ukraine in the early hours of February 24, Oleksandr Kamyshin, the head of Ukraine's rail state company, kissed his wife and two sons and ran to work. He would not see them for another month.
The 38-year-old, in the job for less than half-a-year, went in the course of the next few days from a manager tasked with reforming Ukraine's rail system to a wartime director of operations. He is not new to juggling conflicting tasks: for three years the former financier worked in a large investment company and managed a metallurgical plant at the same time. But leading Ukraine's largest employer amid an invasion was a task on a monumental scale.
 
"My staff and I were preparing the company for a possible war, but we were not prepared for such intensity," Kamyshin said.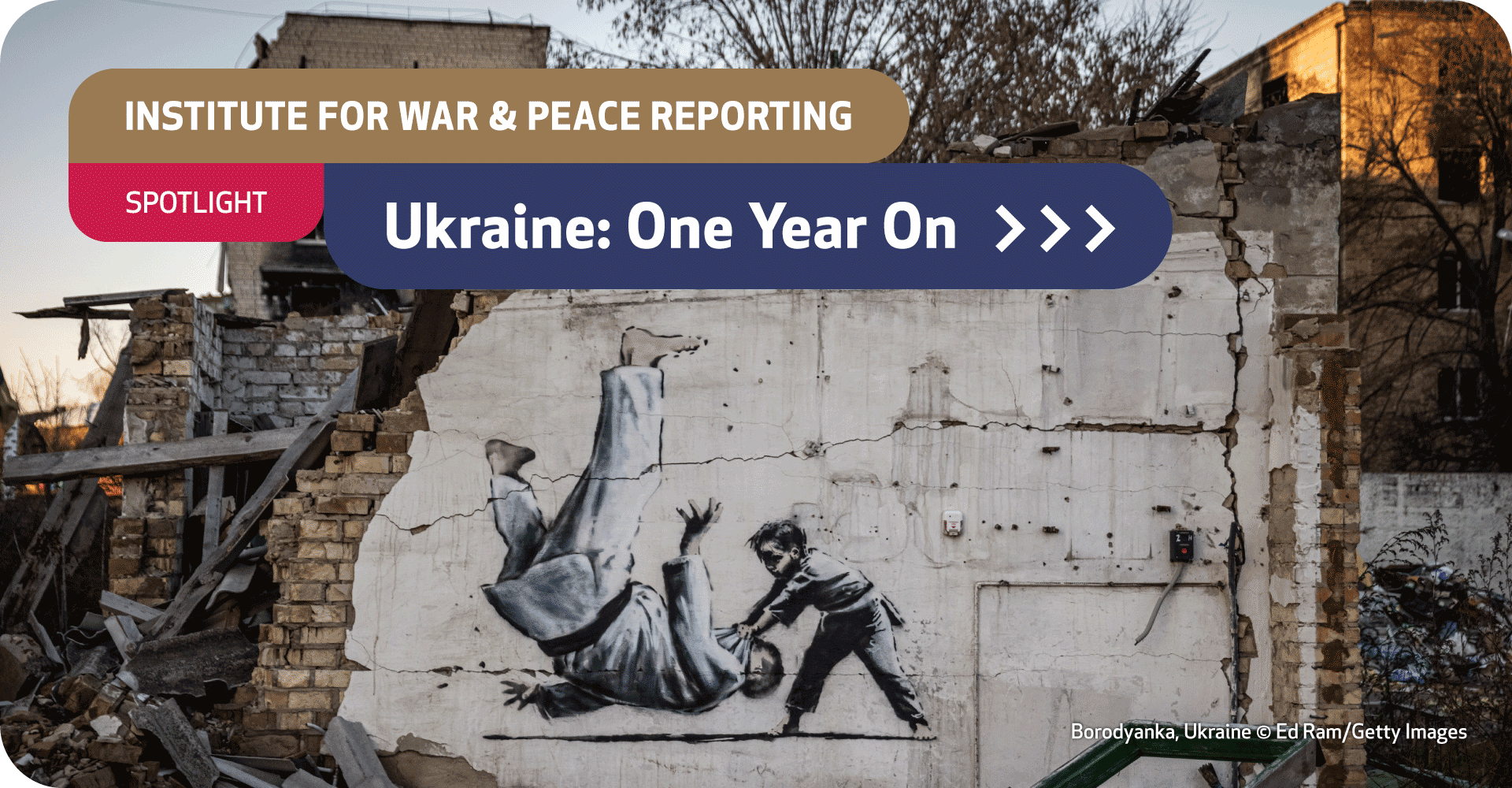 An imposing man with hair pulled back into a topknot and shaved at the sides, Kamyshyn has been effectively living on trains for a year. He crisscrossed the country in a whirlwind of rail journeys to meet government officials, stop at stations to talk to staff, assess damage to tracks and shuttle an army of foreign dignitaries to and from Kyiv as Ukraine's airspace remains closed. He termed it Iron Diplomacy.
"It is easier to make informed decisions when you have boots on the ground. And I have a rule: I am not ready to send people where I am not ready to go myself. You have to lead by example," he said. The rail network employs 231,000 staff of whom about 9,000 are train conductors.
"My staff and I were prepared for a possible war, but not for such intensity."
"Wages are low, [like all] in our country, but stable. We have never delayed a salary. We paid salaries in advance on February 25, the day after the invasion. It was very important... The company's support means that you can give your family money and say, 'go'."
Kamyshin's signature Twitter hashtag #runningonschedule has been his means of updating his nearly 39,000 followers and documenting every step the company takes, be it resurrecting coal-powered locomotives when Russians shelled electricity plants, transforming wagons into a Santa Claus sledge on wheels for Christmas, or running a purposely equipped surgery train with Doctors Without Borders.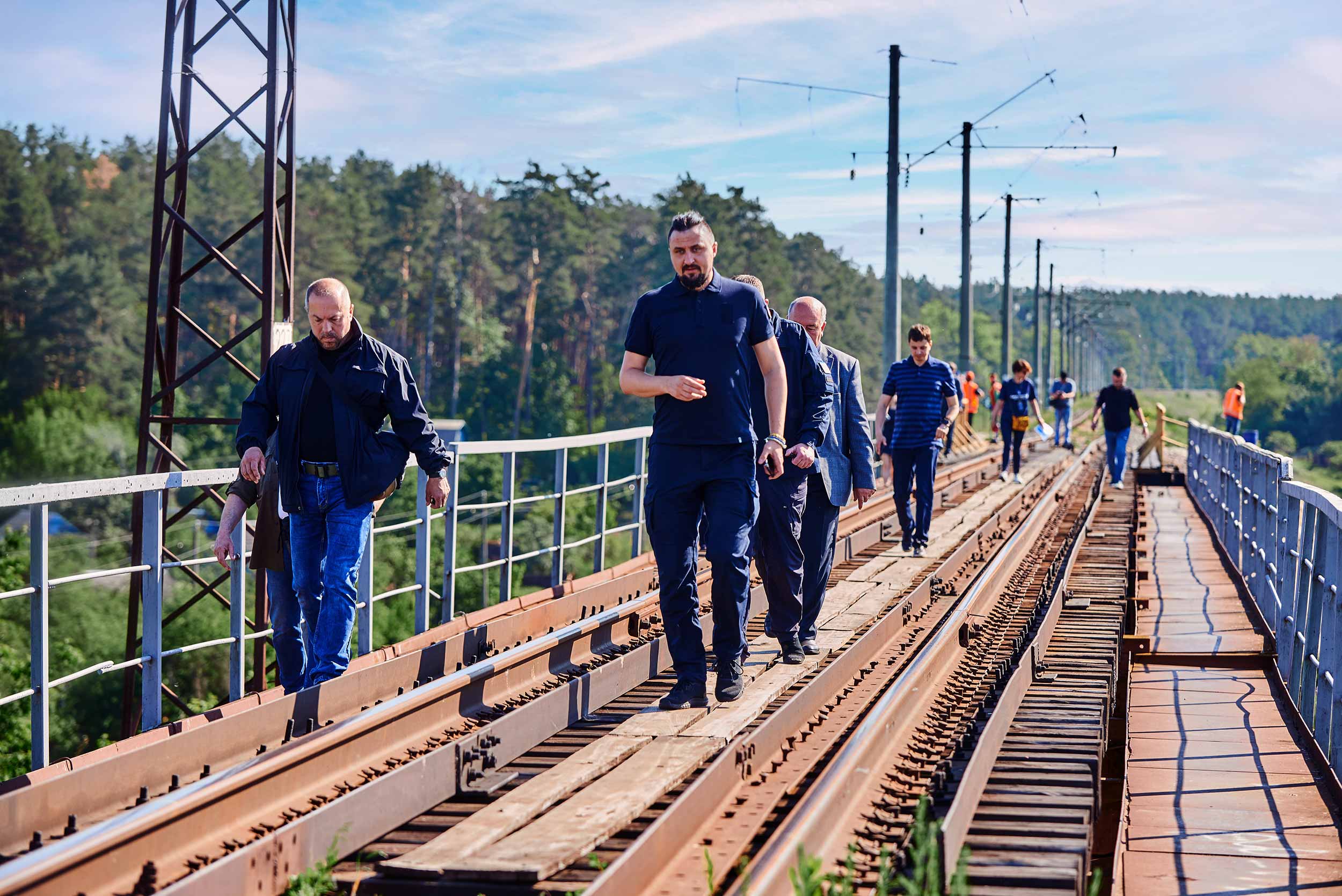 Ukrzaliznytsia quickly became Ukraine's backbone - sometimes called its second army - crucial to moving people, goods and supplies. In the absence of air travel, thousands of wagons have rattled along its 23,000-kilometre network, Europe's third largest, bringing an estimated four million people to safety. Its workers have become national heroes; nearly 300 of them have been killed while doing their jobs.
"We took everyone who wanted to leave, delivered everything that needed to be delivered," Kamyshin said. "In discomfort, yes, and longer than necessary. But we did it, safely." 
"A modern European approach, call it 'young Ukraine' or 'Ukraine 2.0', combined with old school skills, that's what you need to make things work," he continued. "The first 100 days were a time of quick, clear, and timely decisions. Then we had to focus on preparation: whatever happens, we must be ready…for new pranks that our neighbours may play on us."
   
Railroads are constantly targeted by Russian missiles, which have destroyed dozens of bridges and kilometres of tracks. Six months into the war, Kamyshin turned to the development of the infrastructure. The company acquired new wagons, built tracks and launched connections with Poland, Romania and Moldova, the latter route closed for nearly 25 years. Despite the war, he pushed for digitalisation: an app to purchase tickets was launched, with ticket number one million sold at the beginning of February 2023. 
 
The war has changed Ukrainians forever and Kamyshin is no different.
 
"I am probably tougher, probably calmer, and probably more balanced," he reflected. "Such is the pressure from all sides [that] If you are restless, it would be very difficult. The key in the first days of the war was not to be afraid to take responsibility and make decisions. Easy to say it now, in hindsight…believe me, it was different one year ago."