People take part in a 'Walk for Peace' asking for a stop to violence, extortions, executions and disappearances of people in Mexico, in Guadalajara, Jalisco state, Mexico, on July 31, 2022. © Ulises Ruiz/AFP via Getty Images
The High Risks of Documenting Mexico's Disappeared
With little protection, independent media struggle to uncover the truth and stay safe.
People take part in a 'Walk for Peace' asking for a stop to violence, extortions, executions and disappearances of people in Mexico, in Guadalajara, Jalisco state, Mexico, on July 31, 2022. © Ulises Ruiz/AFP via Getty Images
Mexican journalists continue to face great challenges and risks in covering the country's ongoing forced disappearance crisis which has left more than 100,000 people officially listed as missing. 
Unprotected from threats, the independent media have to constantly balance how to uncover the truth without putting victims, sources and their own lives at risk.
Organised crime, public officials and state agents are responsible for disappearances in Mexico. While the government of President Andrés Manuel López Obrador has taken significant steps on the search for the disappeared, over 32 per cent of cases have been reported since he took office in December 2018.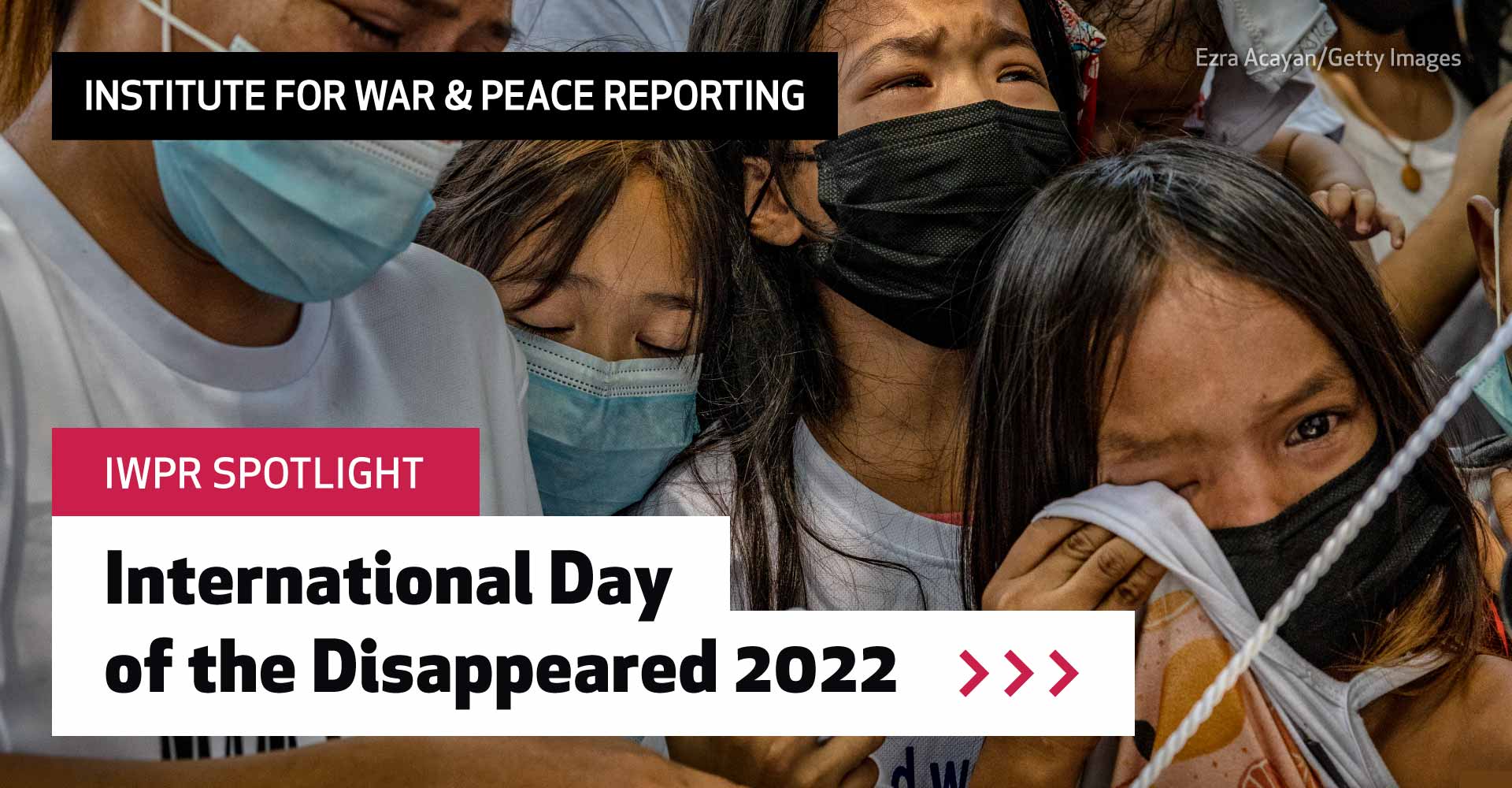 Analy Nuño, a freelance journalist, explained that both physical and psychological risks had to be taken into account when speaking to the families of disappeared persons.  
"You have to understand what can be said and what not, and when is the right time," Nuño said. "And obviously respect their processes: if they want to speak today or not."
Carlos Manuel Juárez, an independent journalist and director of the digital news site Elefante Blanco in the northern state of Tamaulipas, agreed that the handling of information and personal safety was critical. In many cases, this included understanding that the story could not always be published immediately so as not to compromise the safety of those involved.
This can often jeopardize long-term, frequently self-financed work, and Juárez recalled cases where publications had not respected this consideration. 
"The national media published the story I was working on because they did not have an ethical commitment with the families, or they did not face any risk in publishing," Juárez explained.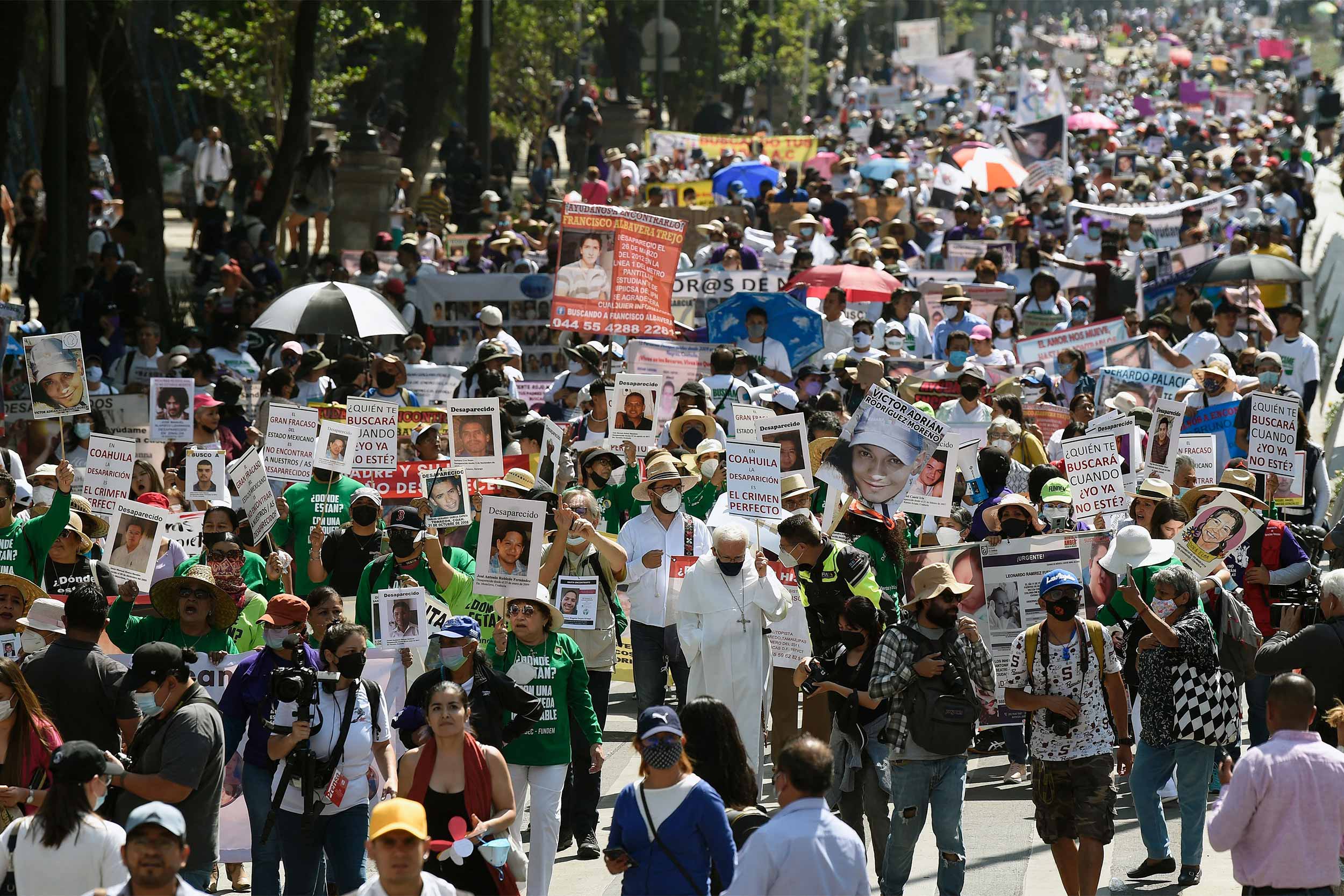 The dangers inherent in covering conflict and violence not only affect journalists in Mexico, but also their families. On June 29, 2022, unidentified attackers shot and killed journalist Antonio de la Cruz near his home in Ciudad Victoria, the capital of Tamaulipas. His daughter was wounded and died a few days later. 
So far this year, 11 journalists and media workers have been killed across Mexico.
"The first thing that strikes you is the fear that something might happen to a family member," Juárez said. "You have to think carefully that if you cannot cover it safely, then you cannot do it."
The relatives of the disappeared also face grave risk. On May 10, 2017, Miriam Rodríguez was shot and killed in front of her home in San Fernando, Tamaulipas. Rodríguez had been searching for the people responsible for the murder of her daughter, Karen, who was kidnapped in 2014. The killing had a huge impact, said Juárez, marking a watershed not only in the understanding of disappearances and the risks for relatives leading the searches, but also in how journalists cover the subject. 
"When Miriam was killed we had to retreat to see how the situation was and have a moment of analysis, and then decide what was going to be done and what not," he said. 
SEARCHING FOR ANSWERS
In 2011, the Caravana por la Paz (Caravan for Peace), led by poet activist Javier Sicilia, travelled through southern Mexico. Hundreds of people, many of whom were relatives of victims of forced disappearance, demanded authorities end the violence unleashed after then-president Felipe Calderón launched an offensive against drug cartels in 2006. Nuño, who had been covering human rights in the western state of Jalisco, joined the caravan and said that it opened her eyes to the gravity of the issue.
 "In every town that we arrived, no matter how small, there were dozens of families who said: 'My son is also missing, but we don't know what to do, where to report, where to search.'"
It was there that Nuño met Nepomuceno Moreno, a member of the Movement for Peace with Justice and Dignity, and established a relationship of trust with him as well as with other families. 
Moreno, searching for answers after his son Jorge Mario was detained by police, had participated in peace talks with Calderón where he denounced the illegal detention and forced disappearance of his child. 
Then, on November 28, 2011, Moreno was murdered.
"That's the first moment that I remember that I broke down because when they gave me the news it was horrible. I cried and cried for weeks. That's when I realize that this was impacting me personally," Nuño said. 
At the time, Nuño said that she and other colleagues didn't talk about therapy or psychosocial support. Gradually, however, they created spaces to share their experiences and documenting symptoms such as insomnia, headaches, nightmares and physical discomfort. 
"We didn't even know what to do because no one knew how to cover disappearances," Nuño said. "It was like learning on the way, but also just leaving all these feelings aside, stored away, not knowing how to talk about them, until a time came when many of us who were working on the issue… started talking about it."
Communities also began to organise around the issue. Around 2014, in response to state inaction, the families of the disappeared persons began to form collectives to locate the graves of their loved ones and exhume remains. 
"First we talk about the disappeared. That is: where are they, how do we search, what has to be done," Nuño explained. "But later there are the graves, the search groups… and we started to go to the graves. We accompany the families in the searches, we go to the morgues, we understand a little more the processes of human identification."
As relatives of disappeared people searched for their loved ones, they learned about forensic science, law and transitional justice processes  - as did the journalists covering their efforts.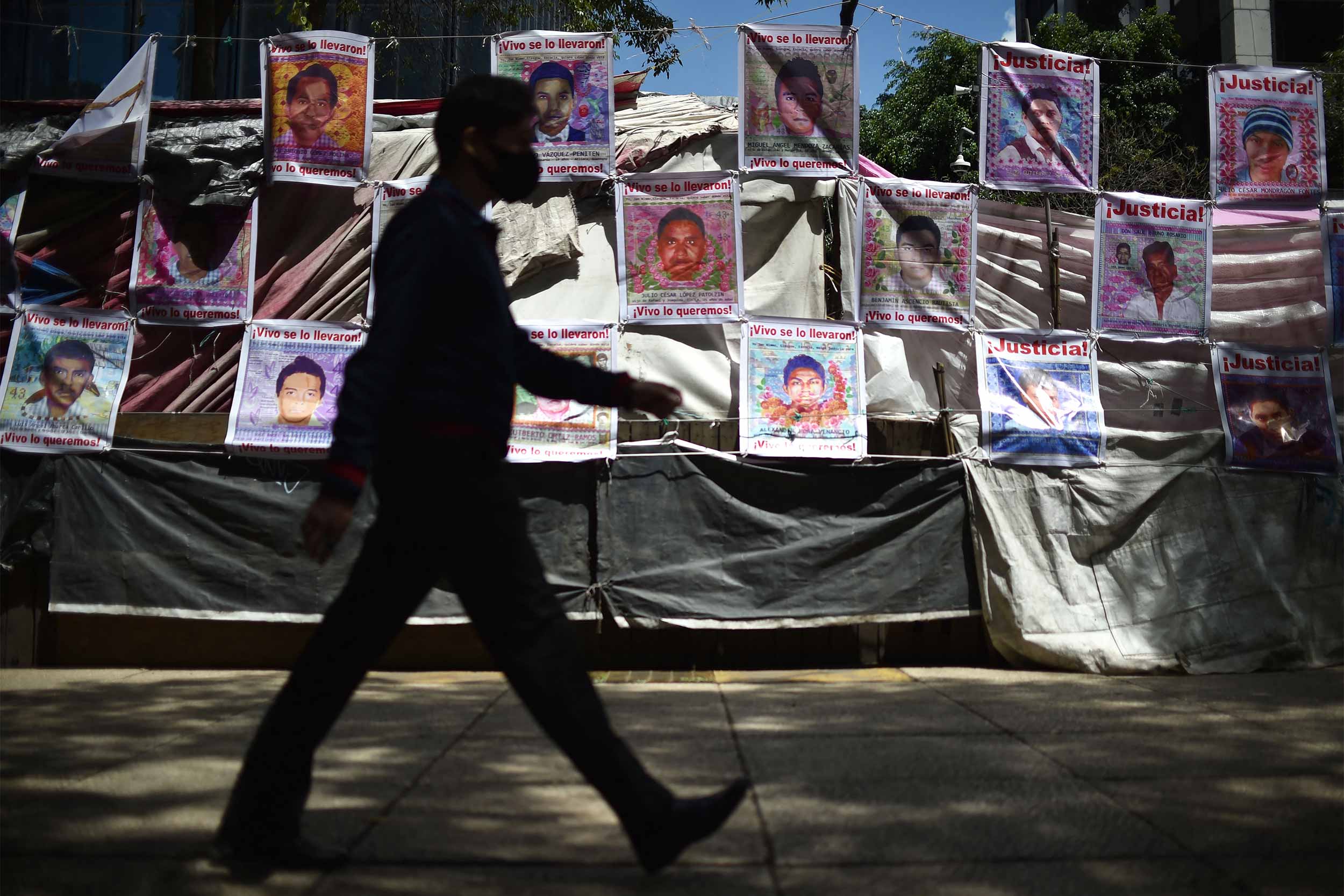 "At the beginning, I remember some searches in La Ribereña —a very dangerous place— that whatever they found, a bone or something similar to a bone, I reacted [with horror]," explained Juárez. "Now that the years have passed, I go to the searches and I already know when it is a bone or a tooth. These years in the field have given us that experience."
Some areas where the graves are located demand special precautions. Nuño usually relies on contacts among the families of the disappeared and media networks to share information about high-risk areas.
"Of all the times that I have asked for the support of the police, they have never given it to me… I have had to rely on the groups of relatives of disappeared persons," Nuño said. 
These collaborations have helped collective efforts to cover the crisis. Many journalists, mostly from the independent media, have come together to build networks that offer more dignified coverage of the issue alongside a safer work environment. 
But the high rates of impunity and constant attacks on the press can cast doubt on the impact such journalistic efforts have on the issue.
Juárez said that he had come to understand that even if the work published did not bring justice or accountability, the important thing was to investigate, collect and disseminate evidence. 
Nuño agreed that simply recording cases of disappearances was in itself a contribution to long-term justice.
"Let us not forget that what we are doing is to question, but also to document for future generations," she said. "We will explain to them what was happening, and with the best vision we have, because what we are doing is [creating] memory."
Chantal Flores is a former IWPR editor and journalism trainer.
IWPR's Consortium To Support Independent Journalism In Latin America (CAPIR) project has supported 44 Mexican journalists and ten news outlets over the past year. They have received training and support to counter disinformation, produce investigative journalism and improve their digital, physical and psychosocial security protocols.