Elizardo Sanchez, head of the banned but tolerated Cuban National Human Rights Commission, talks with journalists after meeting with Assistant Secretary of State for Western Hemisphere Affairs Roberta Jacobson at the Residence of the Chief of Mission of the U.S. Interests Section January 23, 2015 in Havana, Cuba. © Chip Somodevilla/Getty Images
A newspaper with a cover headline referring to Mexican journalist Leobardo Vázquez Atzin who was gunned down on March 21 2018 in a state plagued by drug cartel violence. © Victoria Razo/AFP via Getty Images
Journalists try to photograph members of a caravan of Central Americans who spent weeks traveling across Mexico as they walk towards the U.S. side of the border to ask authorities for asylum on April 29, 2018 in Tijuana, Baja California Norte, Mexico. © David McNew/Getty Images
Focus
Consortium to Support Independent Journalism in Latin America (CAPIR)
Strengthening media in Latin America and the Caribbean to counter evolving threats and conduct fact-based reporting that speaks truth to power.
Years active: 2020-present
Independent journalists in Latin America play a vital role in the region's democracy, denouncing corruption, human rights violations and criminal networks as well as providing accurate information during elections and informing peoples' decision-making.
Project website: CAPIR.net
Show More
However, recent years have seen a continuous deterioration of media freedoms in the Latin American and Caribbean (LAC) context according to Reporters Without Borders' Media Freedom Index. Journalists and other media workers face threats including attacks, repression and disinformation campaigns by increasingly authoritarian governments; violence and murders by private actors; and a dependency on government advertising and a scarcity of resources to conduct work independently.
 
Even the internet – often considered a haven for free expression and which continues to provide excellent opportunities for reaching audiences – has become a threat to accurate and independent journalism. Aside from online censorship, harassment, surveillance and cyberattacks, outlets in the region now also compete for online space with disinformation, propaganda and clickbait. Leaders use social media as a way to circumvent the filtering role traditionally played by the media, while malign national and foreign actors capitalise on algorithms to manipulate public opinion and elections. Media outlets and journalists are themselves regular victims of disinformation campaigns.
 
These realities have become more acute during the COVID-19 pandemic, as governments have sought to control information and abused emergency powers, while disinformation and fake news have distorted the public's understanding and economic crises have reduced media advertising revenue.
 
In response to these challenges, in late 2020 IWPR created the Consortium to Support Independent Journalism in Latin America (Consorcio para  Apoyar el Periodismo Independiente en la Región, CAPIR) to strengthen the capacity of journalists and media outlets in the region to sustainably counter threats and challenges, allowing them to conduct fact-based reporting that holds power-holders accountable. 
 
IWPR believes that only by pooling resources and combining expertise, can some of the recent reverses in press and media freedoms be confronted.

CAPIR Members
The consortium is made up of six founding members, all with complementary expertise to support journalists overcome threats and reach their full potential.
Show More
To ensure that the project methodologies are adapted to the contexts of the different countries and subregions where we operate, CAPIR also works with local civil society partners in each of our priority countries. They ensure that the project adjusts to different political realities, varying levels of free expression and access to information, different risks faced by journalists as well as disparate patterns of discrimination faced by women, LGBTIQ and ethnic minorities and diverse rural/urban configurations.

Animal Politico is a highly respected Mexican digital news media that has received several prestigious awards for investigative journalism and fact-checking initiatives. Their high impact reporting has led to the unseating of corrupt politicians and the procurement of justice for victims - gaining the outlet wide recognition across the region. Leaders in collaborative reporting initiatives, they also share their methodologies with other journalists across Mexico and Latin America.

Armando.Info is a Venezuelan media outlet, leader in investigative journalism in Latin America. They have successfully led transnational investigative projects about corruption and organised crime, many of which have impacted the Latin American public agenda and have earned the organisation numerous national and international prizes.

DataCrítica is focused on assisting the media in journalistic data investigations, providing data visualisation and analysis, and advanced digital tools to research essential current topics. By crossing data, their work has often supported greater understanding about how issues, ranging from human rights abuses to COVID-19, have specifically affected historically marginalised communities, women, and the environment.

Founded in Colombia in 2003, Fundacion Karisma is today one of the leading Latin American organisations promoting human rights in the digital world. They have spearheaded world-recognised initiatives to counter gender-based violence online, such as their 'Alerta Machitroll'. Through their Digital Security and Privacy Laboratory (K+LAB), Karisma has worked with civil society and media in training aimed at fostering digital security and privacy-sensitive organisational cultures.

Founded in 1991, IWPR is an international not-for-profit organisation that empowers local voices to drive change in countries in conflict, crisis and transition. Where hate speech and propaganda proliferate, and journalists and civic activists are under attack, IWPR promotes reliable information and public debate that makes a difference.

Vinland Solutions has more than 25 years' experience intervening in critical situations for psycho-emotional care, as well as in advice for personal and institutional security. In the past 16 years they have worked with Article 19, the Committee to Protect Journalists, Freedom House, Periodistas de a Pie, the American and International Red Cross and IWPR to provide both in person and remote psychological support to at-risk journalists and to train journalists on their physical security.
Thematic Priorities 2021-23
Periodistas mexicanos trabajan durante una protesta de agentes policiales en Chilpancingo, en el estado de Guerrero, el 13 de mayo de 2017. © PEDRO PARDO/AFP via Getty Images
#1 DISINFORMATION
A multifaceted problem for our societies and democracies, countering disinformation requires concerted and joint efforts by multiple actors, including media, civil society organisations, social media platforms, governments, education authorities, and citizens.
Show More
As an evolving threat to independent journalism, democracy, social cohesion and more recently public health, CAPIR is piloting new approaches to counter disinformation. The methodology, led by CAPIR partners IWPR, Animal Politico and Data Critica, centres local media in the effort to rebuild public trust in reliable, independent journalism.
 
Actions include: 
 
Collaborative journalism: Local media outlets from a variety of mediums (print, digital, radio, TV etc) join forces in coalitions to counter disinformation, ensuring they reach different audiences. 
Uncovering disinformation nodes: Investigating and exposing sources of disinformation and the manipulation of algorithms used by malign forces to confuse audiences and sow hatred and mistrust. 
Explanatory journalism: Not just claiming a statement is true or false, but explaining the issue in detail, helping citizens to make up their own minds based on facts and directing them to verified documents and other reliable sources. 
Media literacy: Exploring the media's role to hold power holders accountable for their lies, but also to educate the public on when to doubt and how and where to seek more reliable information. 
Digital narratives and storytelling: Present verified information in ways that are appealing to social media audiences.
Time honoured journalism standards: Upholding professional standards of independence, balance, objectivity and verification to mark journalists out as credible sources of information. 
An applied learning approach: Utilising social listening and other evaluation methods to ensure that the methodology is having an impact and that lessons are learned for future adaptations in other regions and countries. 
#SinaloaVerifica and #ChihuahuaVerifica
#SinaloaVerifica and #ChihuahuaVerificaCAPIR formed and trained two disinformation coalitions in two states in Mexico, #SinaloaVerifica and #ChihuahuaVerifica, which brought together six media outlets to help local audiences make informed choices in the face of the highly contested and disinformation-filled 2021 elections.
Show More
They collaborated, sharing sources, co-creating reports and republishing each other's work to ensure high quality journalism reached all of their varied audiences. Participant outlets included radio, print and native digital media, focused on general, youth and indigenous audiences, including in Sinaloa: Linea Directa, Noroeste and Revista Espejo and in Chihiuahua: Raichali, La Verdad de Juarez and YoCiudadano.
Luxury Cars and Campaign Gifts
In an excellent example of collaborative reporting, journalists from three different media participating in CAPIR's #SinaloaVerifica Disinformation Network informed voters about the procurement of a candidate's new luxury car. A rival had implied money laundering and other nefarious dealings with no proof and the team worked together to uncover what really happened. They also explained how campaign donations should work.
View story at Periódico Noroeste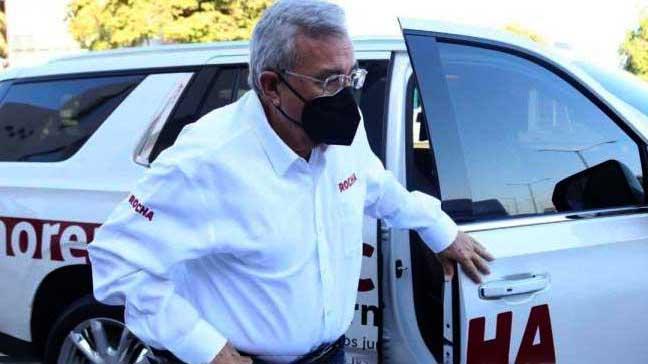 Foto: Jésus Verdugo/Línea Directa
Informing a Candidate Into Transparency
When #SinaloaVerifica pointed out that a candidate had been misleading when he said he had already made his full patrimonial declaration, he quickly reacted, publishing the document just hours later. The article also explained to voters the transparency expectations for electoral candidates. Disinformation networks can help ensure those in power are held accountable for what they say.
View story at Revista Espejo
Foto: Cortesía/Mario Zamora
Exposing Disinformation Networks and Nodes
Miriam Ramirez, reporting for Revista Espejo as part of the #SinaloaVerifica media coalition, uncovered anonymous Facebook pages disseminating false or unverified information about candidates. Using Facebook's new transparency rules, she was unable to uncover nodes and responsible parties of the so-called "dirty war," who had paid for adverts with false information aimed at manipulating voters. This included at least one staff member of a political party. Many of these fake pages tried to simulate news outlets.
View story at Revista Espejo
Foto: Facebook
Explaining the Water Crisis and Candidate Promises
In a year of severe drought, water has become a defining electoral issue in Chihuahua, with candidates of all parties making broad promises about how they will handle the crisis. In particular they made populist statements blaming an international treaty with the US for the scarcity. #ChihuahuaVerifica explained to readers the reality behind the issue, including bad water management, and also looked into how realistic candidate's promises really were.
View story at Revista Espejo
Foto: Adriana Esquivel/Archivo-Raíchali
Helping Citizens Understand Their Democracy
As more and more candidates stepped down, the Indigenous focused news website Raichali of the #ChihuahuaVerifica coalition, took on the task of explaining to voters the complicated electoral rules about what happens to votes already cast for those candidates.
View story at Raichali Noticias
Foto: Jaime Armendáriz
#2 INVESTIGATIVE JOURNALISM: NATIONAL AND INTERNATIONAL
In a region rife with corrupt and autocratic governments and organised crime, independent journalistic investigations have proven vital to uncover serious wrongdoing by authorities and private actors which would have otherwise gone unnoticed and unpunished. However, investigative journalism in Latin America is underfunded and dangerous both for journalists and their sources.
Show More
CAPIR is therefore providing training, mentoring support, access to security experts and seed funding to journalists across the region wanting to learn how to conduct investigative reporting. Prioritising journalists from historically underrepresented groups, the project will provide the capacity for them to learn to work collaboratively, use access to information laws and data sets and a variety of digital tools. 
 
Depending on the focus of the project proposed, journalists will be assigned expert mentors from IWPR, Animal Politico or Armando.Info, with Data Critica providing support to all projects that require the use of data sets.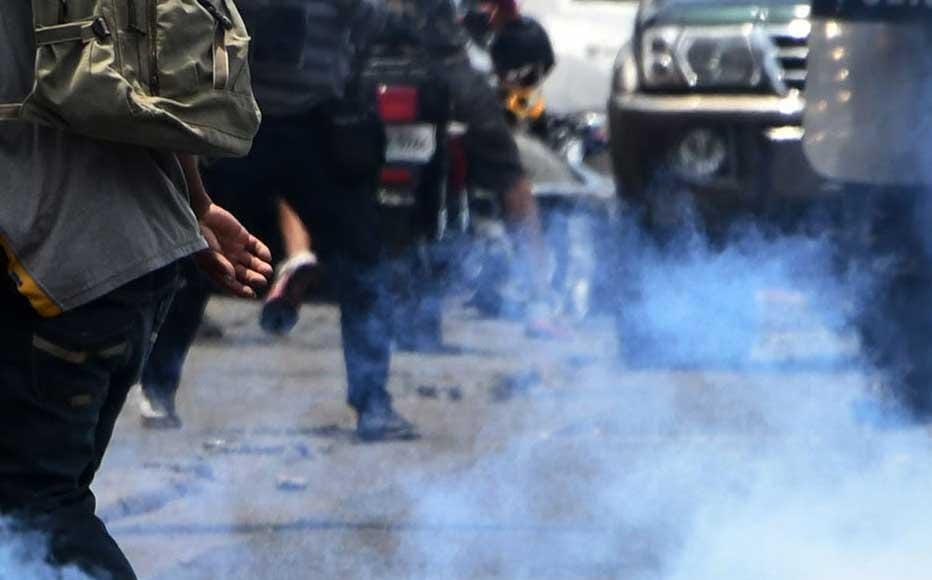 Agentes de la Policía Antidisturbios usan gas lacrimógeno para dispersar manifestantes cerca de las instalaciones de Globo Radio y TV, durante el arresto del periodista hondureño David Romero que se atrincheró durante cuatro días en su medio para evitar que lo arrestaran. El hecho ocurrió en Tegucigalpa el 28 de marzo de 2019. © ORLANDO SIERRA/AFP via Getty Images
#3 INTEGRAL SECURITY TRAINING AND SUPPORT
Security risks to journalists are probably the greatest threat to independent reporting in the region. The fear of threats also causes journalists to self-censor, leaving many sensitive issues or geographical locations with little to no independent coverage. These are known in the region as 'silenced zones' or 'information deserts.'
Show More
All CAPIR participants have access to risk assessments and the development of security plans catered to the threats and vulnerabilities that they face in their context, as well as the specific dangers posed by the journalistic work to be investigated.
 
CAPIR partners Fundacion Karisma and Vinland Solutions have joined forces with Free Press Unlimited and physical security experts, to build a series of self-guided courses on digital, physical and psycho-social security that will be available in Spanish to journalists from across the region. These will be published in the Totem Project Website throughout 2021 at totem-project.org.
The same partners will also be available to provide individualised physical, psychological and digital security support to journalists facing specific risks, and to help media outlets develop institutional plans and protocols to ensure the safety of their staff.

The range of measures covered by CAPIR.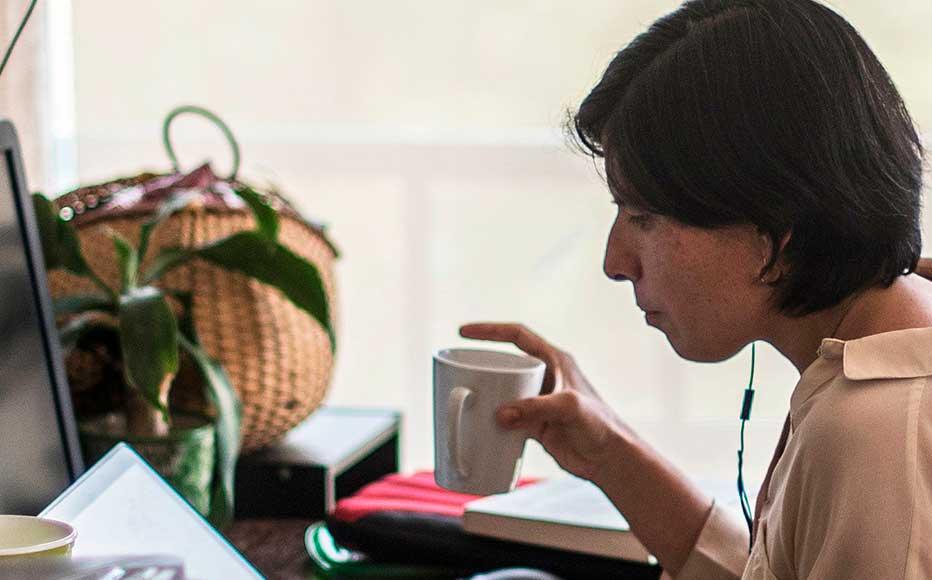 La periodista mexicana Daniela Rea trabajando desde su casa en Ciudad de México, el 18 de abril de 2018. © PEDRO PARDO/AFP via Getty Images
#4 INTEGRAL MEDIA DEVELOPMENT INITIATIVE (IMDI)
Managed directly by IWPR and bringing in experts from across the region, IMDI offers media outlets with high potential the opportunity to increase their reporting capacity, audience reach and financial sustainability as well as ability to protect their journalists.
Show More
Prioritising supporting women-led media, directors, editors and journalists participate in  strategic planning to define their mission and business vision. They also consider the layout and sections of their media and social media pages, the type of content produced and the tone and style used, exploring creative ways to expand to new audiences.
 
Importantly, media outlets will be given access to finance experts who will provide guidance in the creation of business plans to diversify funding and ensure long term independence. 
 
Sustainability will also be supported by the creation of organisational security protocols, that help institutionalise the digital, physical and psychological security of the media, journalists and other at risk staff.