"Mothers' tears" is a memorial erected in Osh, Kyrgyzstan's second largest city, to commemorate the hundreds who died and went missing following the inter-ethnic riots of June 2010. © Kyrgyz Presidential Office's website
Kyrgyz Families Still Search for Those Missing in 2010 Violence
Relatives call for more action to find those who disappeared amid interethnic violence 12 years ago.
"Mothers' tears" is a memorial erected in Osh, Kyrgyzstan's second largest city, to commemorate the hundreds who died and went missing following the inter-ethnic riots of June 2010. © Kyrgyz Presidential Office's website
June 10, 2010 started like any other day for Semetei Akhmatov. The then-21-year-old packed his bag and headed to university in Osh, Kyrgyzstan's second largest city, where he was in the second year of a law degree. 
But he never returned. 
"We have no information about him since then. Twelve years have passed but they are like 12 days for us," Zhyldyzkan Eskulova, Semetei's mother, told IWPR. "Semetei was in the spring of his life…He had transferred to the correspondence department because of his job and took the examinations. 
Between June 10 and 14, 2010, riots ripped through Kyrgyzstan's south as violence broke out between the Kyrgyz and Uzbek communities. The confrontation left 446 people dead, according to official figures, but rights groups maintain that the number was in the thousands. Nearly 2,000 were injured and tens of thousands of ethnic Uzbeks fled, sheltering in neighbouring Uzbekistan or applying for asylum in third countries.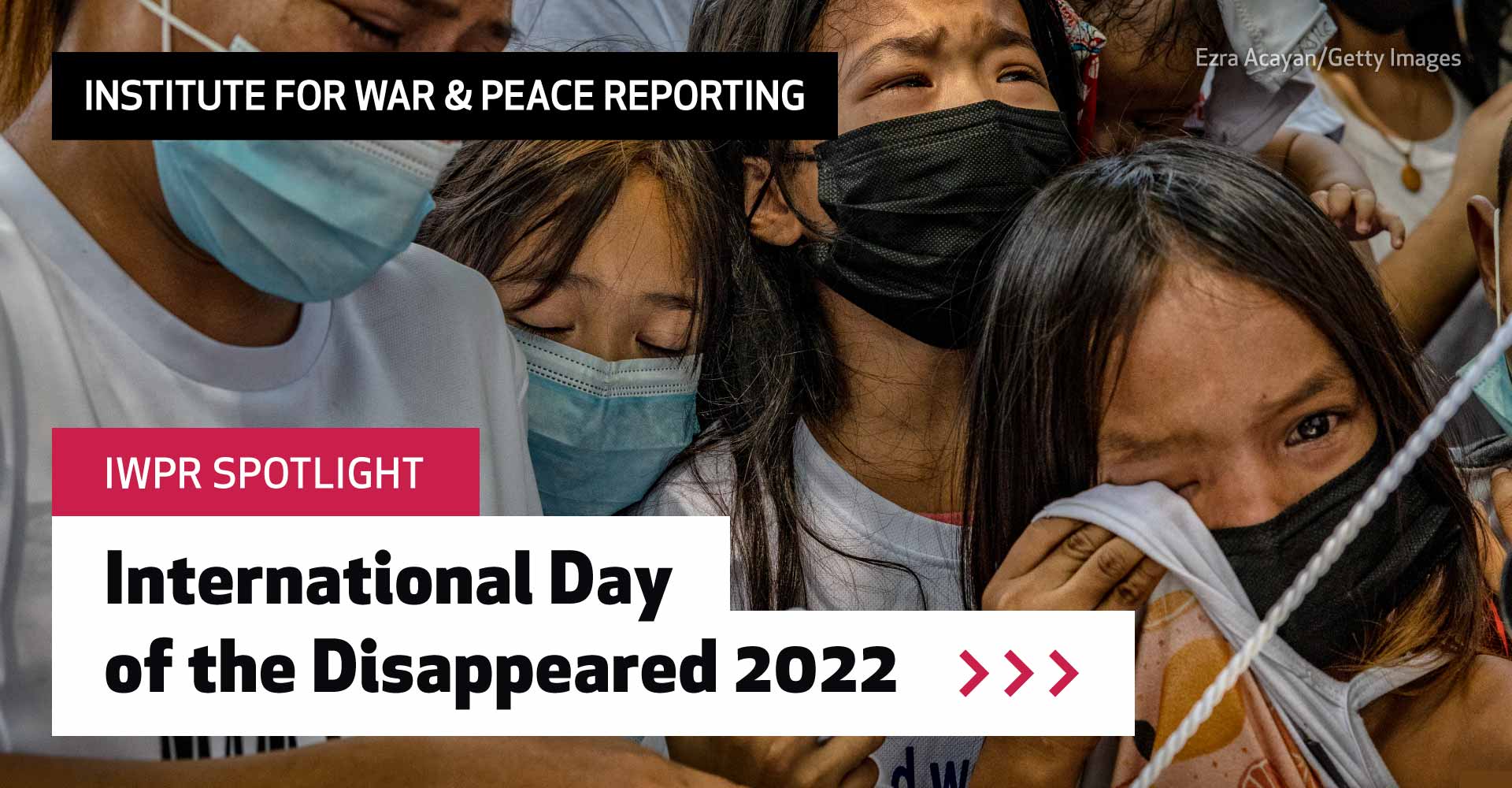 Semetei is one of 17 people who remain unaccounted for since then, according to families' associations, who claim that the figure of 33 provided by the police reflect reports by people seeking compensation. Most, 14, are from Osh, while three are from Djalal-Abal region. 
"If the people in power were not so indifferent and had carried out searches properly, we would have learned something [by now]... I don't want anyone to go through such grief. Let no mother cry ever," said Eskulova, who is member of an association uniting families of the missing.
Aibek Imenov, a resident of the Aravan district in the Osh region, looked for his friend Baktyyar Kochkonbaev for two years, together with the family.
"We grew up together, [we] served together in the army in Moscow. We served in the military in 1983-85. We saw each other the day before the riots. Then nothing. His wife and I searched for him, we visited all the morgues, but did not find him. So many years have passed, but we still remember him. His mother couldn't stand the grief and died," Imenov told IWPR.
Kochkonbaev lived in Aravan district and got caught up in the riots that spread in the area.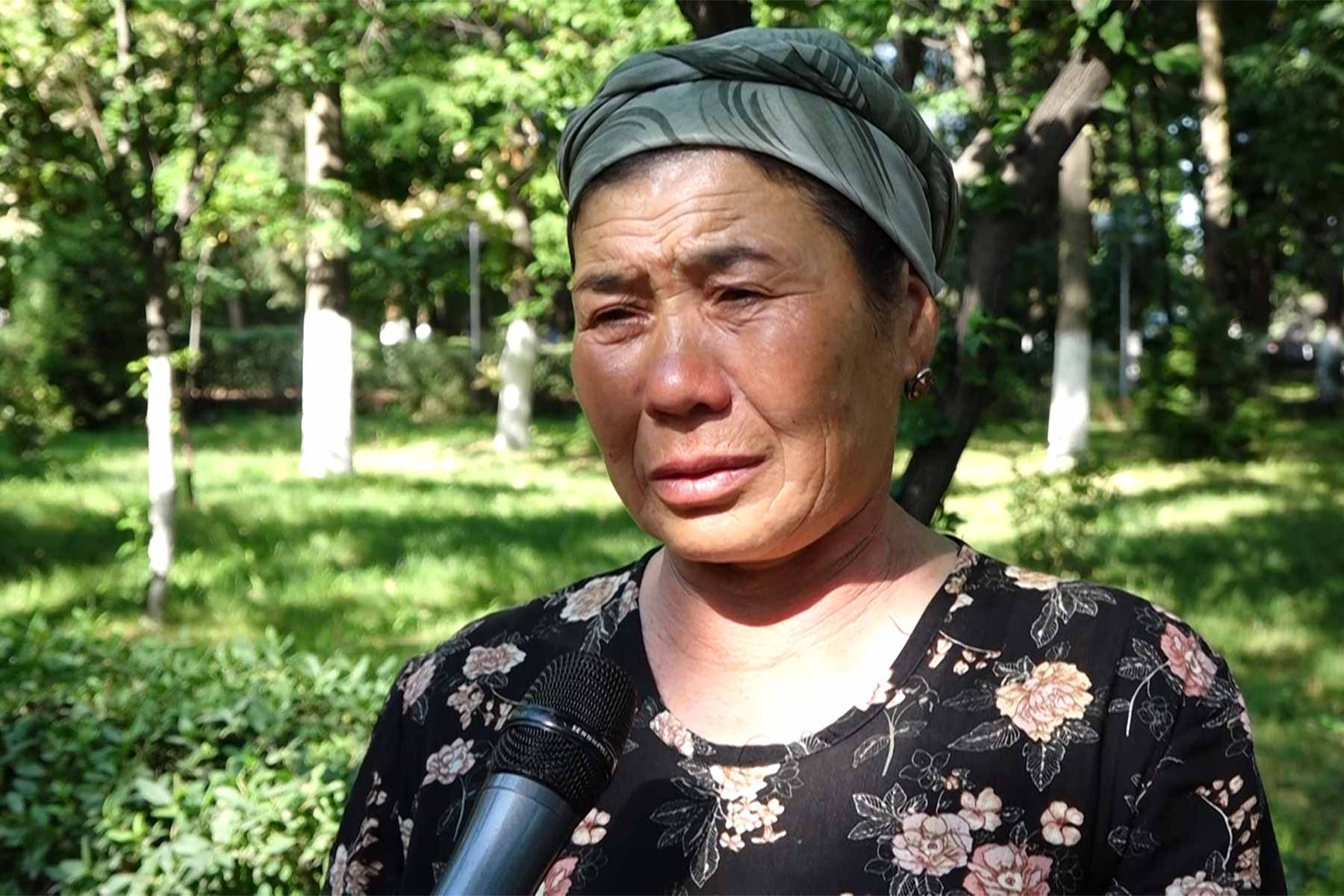 SEARCHES CONTINUE
According to Kyrgyz legislation, a court can declare citizens deceased when three years pass with no information about their whereabouts. 
"If a person goes missing under the circumstances that were deadly or that give ground for assuming their death from a certain accident, their death can be declared within six months," said Kalygul Saliev, a lawyer who was the appointed judge for cases of missing people in Osh in 2010. 
Authorities compensated those who were injured in the riots, with both money and apartments, and families can claim compensation in case a missing person is declared dead. 
A declaration of death, however, requires an action by the family, a step that some do not take as they still hope their loved ones are alive.  
"They refuse to obtain the document [of death], saying that there is a difference between the deceased and the missing one. 'If a person has died, give us their body, otherwise, we won't apply for a death certificate,' they said. Therefore, they are still considered as missing," explained Nasipa Zhanyzakova, a teacher who heads Osh Sheitteri, an association set up to support those affected by the violence get support from the state, including to search for the missing.
Relatives doubt authorities' real efforts to track down what happened to their beloved. 
"The police stopped searching a long time ago, three, four years ago," Burma Ashimova, 60, who leads the association Mothers of Missing Children of the Osh Events. "They do not want to meet us, to be honest. Officers used to talk to us, all I can say is that now they have stopped working with us. We don't know their regular staff and their chiefs anymore; neither the city nor regional police officers let us inside the stations. Even local authorities do not want to see us." 
The body of Ashimova's son was found in the Ak Bura river, but she continues to advocate for the families whose sons remain unaccounted for.
Law enforcement authorities claim that criminal cases are pending and searches continue.
"People should not think that we stopped looking for those missing, searches will not stop until criminal cases are closed," Zamir Sydykov, press secretary of the Osh department of interior affairs, told IWPR.
Zhenish Ashirbaev, press secretary of the ministry's regional department, echoed Sydykov's words, adding that "special leads have been sent to neighbouring and other countries… there are suggestions that some of those who are considered missing today were involved in the 2010 disorders, and then left the country under someone else's documents". 
"Cases were initiated on murders, looting, and damage to property," Ashirbaev continued. "Back then, there were no digital video recorders, no witnesses. [We consider] that people accessory to such crimes are on the run and hide in other countries."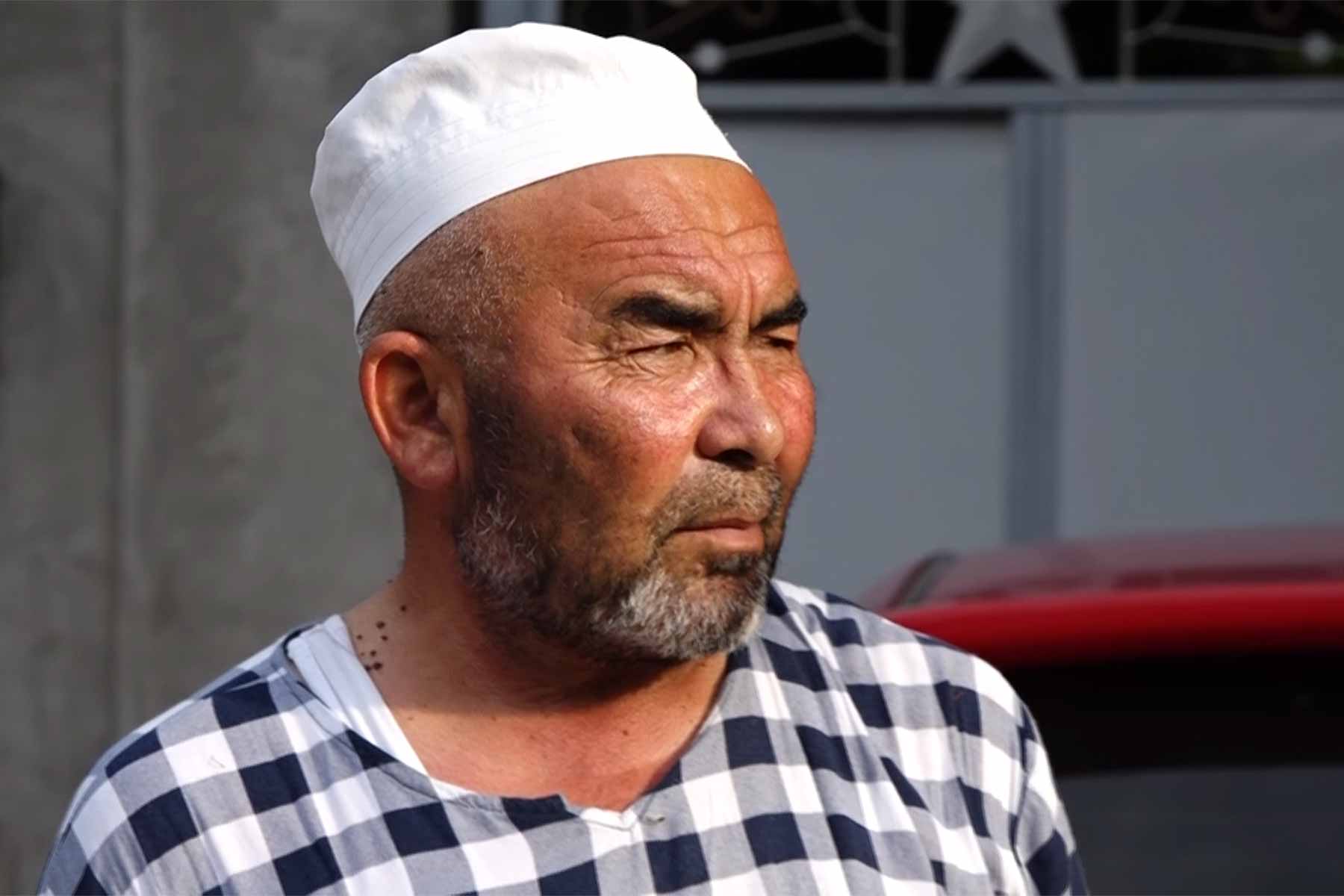 HOPING AND WAITING
The violence had a precedent; in 1990 the two communities also saw bloody ethnic clashes. Yet successive governments have failed to address ethnic tensions in the country's south, or even admit their existence. Justice processes have been marred by violations: Kyrgyz human right organisation, Bir Duino, stated that official data showed that over 70 per cent of the people criminally prosecuted in connection with the June 2010 violence were ethnic Uzbek. 
Twelve years on, families call for more action.
"How and where can ordinary citizens find the missing ones? It's only police officers who can find such people as we don't have necessary resources," Zhanyzakova said. "Some were found two, three years later. Some families dug out the bodies of their folks and took them away, others said prayers there. What can we say about searches of the missing ones if they tell us, 'Stop recalling the Osh events! They ended, don't go over them again." 
Relatives have taken to the streets, addressed the government, spoken in committee sessions and met with ex-presidents Roza Otunbaeva and Almazbek Atambaev, all to no avail.
Families of those who had died or were injured were granted some benefits for medical treatment and discounts for university tuition fees. The government cancelled the scheme in 2021, after Sadyr Japarov was elected president. 
"Every year, authorities allocated fewer resources to the day of remembrance of Osh events," Zhanyzakova said. "Then they stopped. This year, we met the presidential envoy for Osh region, Zyiadin Dzhamaldinov, and asked for financial support to pay for the commemoration. He said there would be no support, and all orders of the interim government were cancelled."