Stories by the Author
As Khartoum prepares for future without South Sudan, women's groups say its recent human rights record doesn't bode well for new era.
8 Jul 11
UN peacekeepers distribute water to Darfuris. (Photo: UNAMID - Olivier Chassot)
Agencies said to be reluctant to confront Sudanese government about obstructions to humanitarian aid effort.
7 Jan 11
ICC prosecutors allege that Khartoum has been blocking access to camps, delaying the release of nutrition surveys and ultimately delaying the delivery of food aid, all of which they say is further evidence of genocide by attrition. (Photo: Albert Gonzalez Farran)
ICC prosecutors say situation is further evidence of an ongoing genocide campaign in Darfur.
19 Nov 10
Some believe traditional ways of resolving disputes should be encouraged to assist with conflict resolution.
28 Sep 10
Sudanese president Omar al-Bashir was able to travel to Chad and Kenya without the authorities in either country attempting to arrest him.
Experts think sanctions unlikely against countries that fail to act on International Criminal Court indictment.
3 Sep 10
A refugee camp in Darfur. (Photo: USAID)
Government wants to move displaced Darfuris from Kalma camp to new locations.
27 Aug 10
President Bashir's visit to Chad was his first to an ICC member state since the Hague court charged him with war crimes in March 2009.
Visit by Sudanese president shows ICC faces numerous obstacles in apprehending him on war crimes charges.
4 Aug 10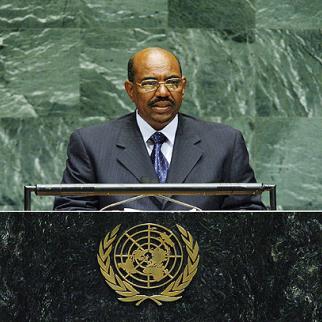 Omar al-Bashir now faces genocide charges, but is any likelier to be arrested? (Photo: UN Photo/Marco Castro)
Implications of ICC genocide indictment for arrest of Sudanese president remain unclear.
16 Jul 10
Growing calls for scrapping of emergency laws which have left six IDPs in prison for nearly a year without charge. (Photo: USAID)
Year-long detention without charge of six displaced Darfuris leads to demands for scrapping of region's emergency laws.
9 Jul 10