IWPR Founder and Executive Director Anthony Borden reporting from Mykolaiv, Ukraine, 10 May, 2022. © IWPR
Focus
Ukraine War Diary by Anthony Borden
Reporting from Ukraine by IWPR founder and executive director Anthony Borden.
To understand the challenges of local journalism, it is essential to me to continue working as a journalist, and I have travelled on a number of reporting and training missions to Ukraine over the past year.
From Ukrainian journalists and volunteers, from government officials and from citizens across the country who have suffered from the war, I'm sure I've learned more than I have been able to share. All of my reports are undertaken in partnership with superb local journalists, to whom I owe much.
"Why should young Ukrainians die just for the absolute absurdity of some medieval concept of history and empire?"
Ukrainian tank crew near Dnipropetrovsk Oblast, Ukraine. © John Moore/Getty Images

Ukraine: Sounds and Silence of a Long War
As the Ukrainian commander-in-chief warns of endless trench warfare, that's exactly how it feels at the front.
Reporting from Ukraine and Beyond
Founder Anthony Borden reflects on the 30-year journey of IWPR and how local voices meet the challenge of global disinformation.
More from IWPR on Ukraine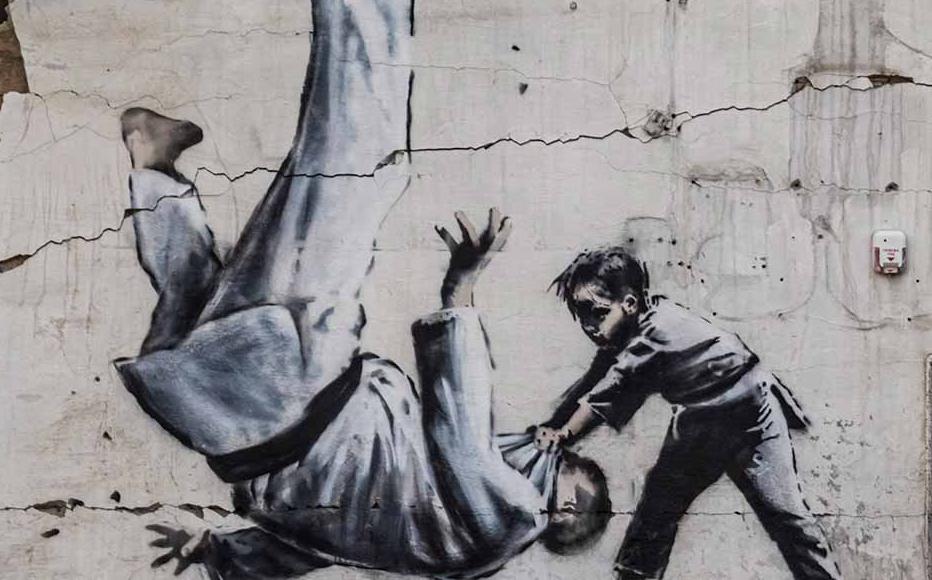 Graffiti of a child throwing a man over on the floor is seen on a wall amid damaged buildings in Borodyanka on November 09, 2022 in Kyiv Region, Ukraine. Borodyanka was hit particularly hard by Russian airstrikes in the first few weeks of the conflict. © Ed Ram/Getty Images
Oleksandr Kamyshin is head of Ukraine's rail state company. © Ukrzaliznytsia's press office
Like any other Ukrainian, the last 12 months have presented Sevgil Musaieva, Ukrainska Pravda's editor-in-chief, with innumerable challenges: from her team's safety and security to the outlet's financial support to how to operate amid power outages caused by Russian shelling. © Courtesy of S. Musaieva.
Iryna Kondratova is head of the Kharkiv Regional Perinatal Centre. © Ihor Tambiiev
Serhiy Prytula is a former TV presenter, actor and politician who has been fundraising since 2014 in the wake of the Kremlin's annexation of Crimea. © Lesya Kharchenko
Ulyana Moroz, Lviv Puppet Theatre director. © Still from video by Lviv Puppet Theatre.
A celebrated Ukrainian medic Yuliia Paevska, code name Taira, rose to fame on March 15, 2022 when she managed to smuggle out of Mariupol footage of the southern city under Russian siege. She was by Russian forces the day after and spent 94 days as a prisoner of war. She developed a course on tactical medicine and organised a unit of volunteers, called later the Angels of Taira, which has evacuated hundreds of wounded servicemen and civilians. © Courtesy of Y. Paevska. © Courtesy of Y. Paevska.
Olena Khromova and her husband Oleh opened the café Protagoniste in 2019 and planned to create a space to bring Kharkiv's creative youth together. © Liudmyla Budina
Ukraine: One Year On
IWPR looks at the impact of the full-scale invasion on ordinary Ukrainians.
Since February 24, 2022 Ukraine has withstood bombing, siege and unbearable atrocities. Russia's full-scale invasion of Ukraine has brought the worst destruction Europe has seen since WWII.
But the Russian missiles have not shattered Ukrainians' resilience.