The Karabakh Conflict: Rising Above the Fray
IWPR discussion facilitates rare opportunity for dialogue.
"I think that Armenians and Azerbaijanis can coexist and peacefully live together, and you can see this happening in Georgia, Iran and Russia. So it's not that as some politicians in the region have said that there is ethnic incompatibility – so it is possible."
Emin Milli
FOUNDER OF MEYDAN TV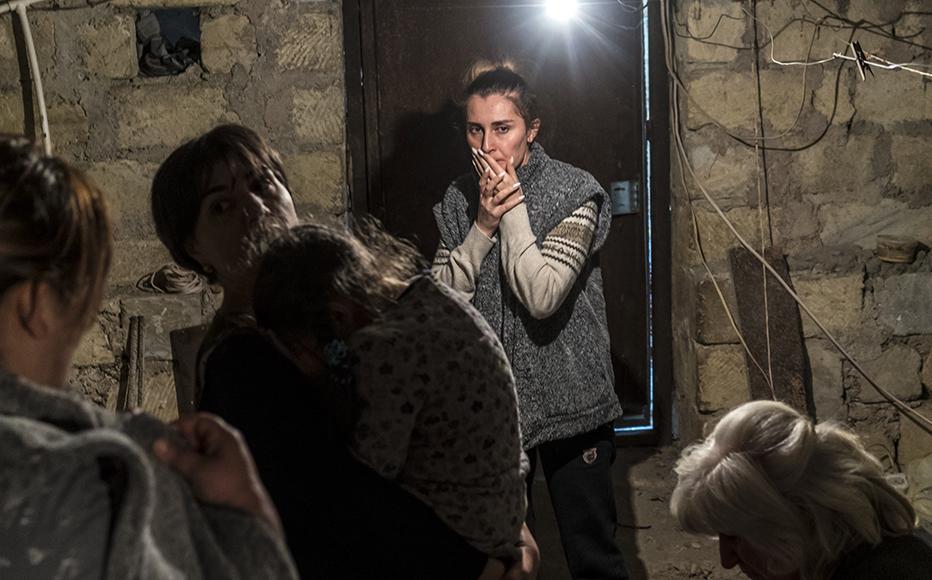 Residents shelter in a basement as air raid sirens sound in Stepanakert, Nagorno-Karabakh. (Photo: Brendan Hoffman/Getty Images) © Brendan Hoffman/Getty Images
Karabakh: Hatred and Euphoria Are Fuelling Madness
Independent, dissenting Azerbaijani voices have never been so ostracised.
Taking the Karabakh Conflict Online
A swathe of cyber activists are making Armenia's case to a global, virtual audience.
Dirt and debris covers the floor in an apartment on the top floor of a building that was shelled the previous evening on October 3, 2020 in Stepanakert, Karabakh. © Brendan Hoffman/Getty Images
A man walks past a crater formed by an aerial bomb in Stepanakert, Karabakh on October 11, 2020. © Alex McBride/Getty Images