Myanmar
Myanmar's military Junta continued a brutal crackdown on a nationwide civil disobedience movement in which thousands of people have turned out in continued defiance of live ammunition. © Stringer/Getty Images
Participants in story-telling project empowered to alert outside world and fellow citizens to the country's plight.
1 May 21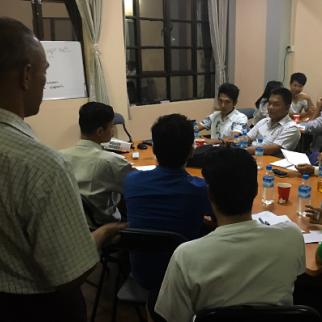 Training session for media monitors in Yangon. (Photo: Alan Davis)
Team of monitors will identify anti-minority rhetoric and engage with those who spread it as well as audiences likely to be swayed by it.
1 Dec 15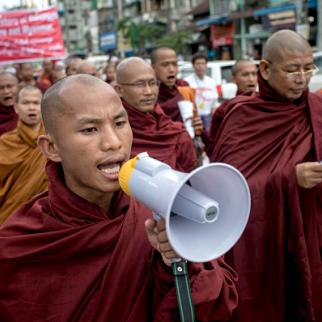 Buddhist monks demonstrate against the UN and the return of Rohingya Muslims, May 2015. (Photo: Jonas Gratzer/Getty Images)
Consensus for tolerance needed in the face of widespread hostility to Rohingya minority.
11 Sep 15