A man carries a child rescued from rubble after Syrian regime and Russian air strikes in the rebel-held town of Nawa in southern Syria on June 26, 2018. © Ahmad Al-Msalam/AFP via Getty Images
Writing for Syria
"When I see the people I'm reporting on, I can't just give up in despair."
A man carries a child rescued from rubble after Syrian regime and Russian air strikes in the rebel-held town of Nawa in southern Syria on June 26, 2018. © Ahmad Al-Msalam/AFP via Getty Images
I started my journalism work at the beginning of the revolution. I was still a university student in Latakia then. I believed in the cause of the revolution and chose to take a stand on it, and had to do something to show this.
I wanted to help the revolution, not just support it passively, but to be frank I didn't expect to reach the stage where I am now.
Because I was studying Arabic literature and I had couple of journalist friends, I didn't feel writing was hard for me, so I wanted to write for the benefit of the revolution.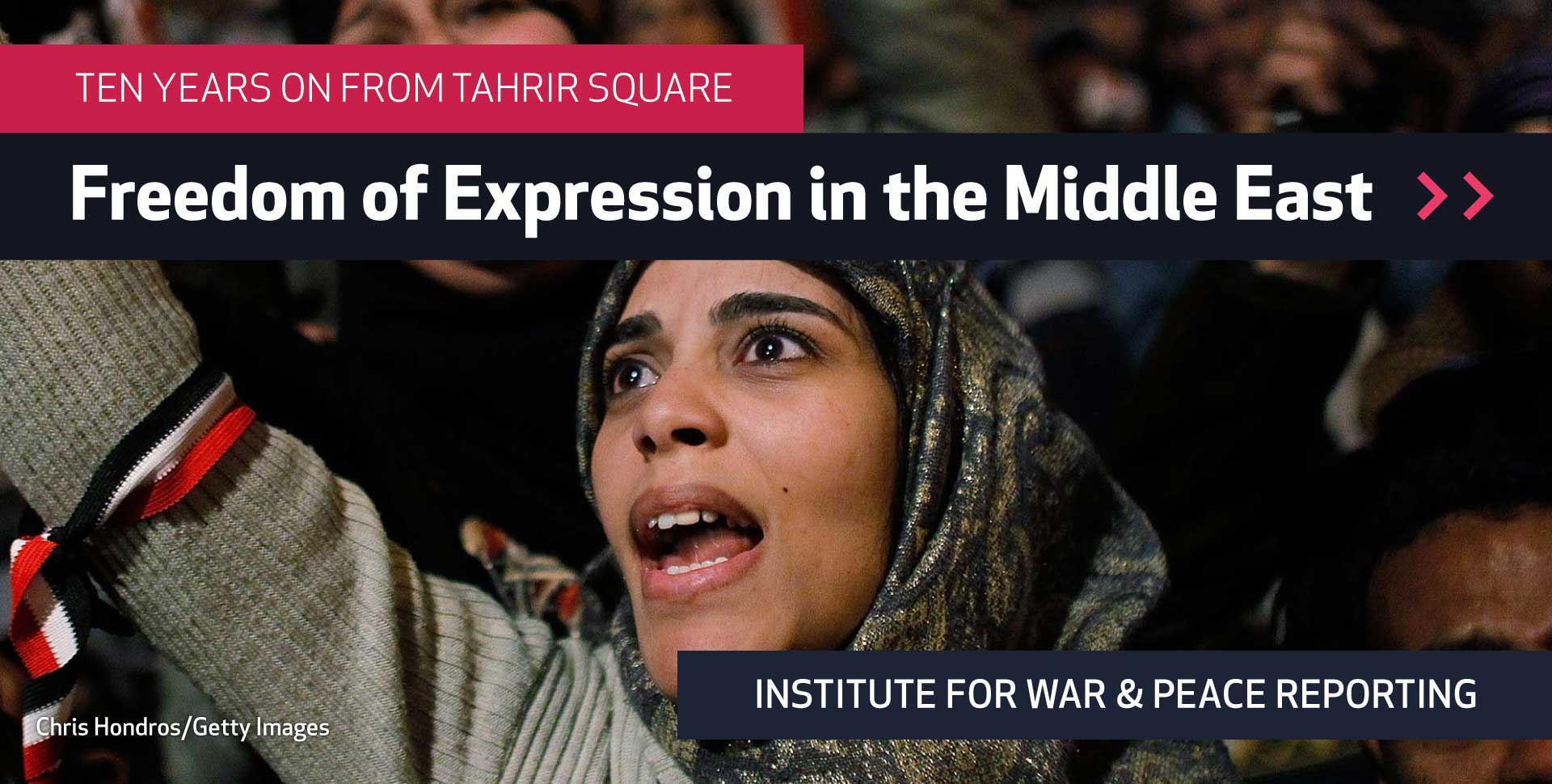 It was a challenge to prove myself. After leaving university I desperately looked for jobs, but was mainly volunteering to prove to myself that I was capable of being a journalist.
At the beginning of 2013 there were very few women working as journalists in northern Syria. But I felt that this was a distinguished career and believed that I could do it. 
My skills and expertise in writing and journalism have definitely developed, mainly because of the trainings that were provided to many activists, including by IWPR, which helped us be more professional. We were provided with important information to develop our skills and become more objective and know how to serve our cause professionally and ethically. 
I received knowledge about media and journalism which added a lot to my skills and filled the academic gap in my career, adding to the cumulative expertise and experiences I gained by being a journalist in Syria.
Because of the situation in Syria and the difficulties for [international] journalists to report from it, we transitioned to doing working on our own as a reference and source for many media outlets and institutions. I worked for IWPR as a conflict sensitive trainer too and was a frequent contributor to our platforms. I currently work with the SY+ video platform.
There is definitely a positive side to what I do. When I succeed in expressing the hardships Syrians face and their pain, I feel that I have achieved my goal. And when my message is not only delivered but also leaves an impact and succeeds in eliciting help for the people I filmed and reported on, that's the most joyful and happy thing for me.
But it's also a burden because of the constant feeling of responsibility. Our reality is difficult, one of war, displacement and destruction. My experience working in and on Syria is a great thing but it's very trying, and has been dangerous many times. 
Besides being a journalist covering it, I myself was a victim of this war. I was forced to leave my town when it was taken by regime forces, my location was bombed a couple of times, I ran away, got scared. I can't express my feelings very well on this, but it's definitely an important experience of my life.
Looking back, I know that the Arab Spring was necessary because of the realities we were living in. I don't want to be pessimistic and say that our hopes failed and we lost, but at the same time I can't be optimistic and say that what happened was good and joyful. The sacrifices were huge and the pain is enormous and that made us feel as if we lost any chance to find a solution to heal all the wounds caused in the last ten years.
But good is still there in the hearts of many Syrians and hope is there. When I see the stories of the people I'm reporting on I feel that I can't just give up in despair. We deserve to live; we have dreams and that is enough reason for us to go on.
Gehan Al Haj Bakri is a 28 year-old journalist living in Hatay, Turkey.