A Lebanese girl lights a candle during an event honouring Issam Abdallah, Lebanese photojournalist killed by a missile strike of the IDF on October 13 while working in southern Lebanon, on October 22, 2023 in Beirut, Lebanon. Journalists and other civilians have been killed or wounded as Lebanon's southern frontier with Israel sees its most active fighting in years, with the Lebanon-based Hezbollah militant group trading cross-border fire with Israel over the last two weeks. Regional tensions have flared following the Oct. 7 attack by Hamas in southern Israel, prompting that country to launch a siege of the Gaza Strip. © Manu Brabo/Getty Images
Fake News Fuels Fear in Lebanon
A confusing media landscape leaves citizens desperately searching for credible information.
A Lebanese girl lights a candle during an event honouring Issam Abdallah, Lebanese photojournalist killed by a missile strike of the IDF on October 13 while working in southern Lebanon, on October 22, 2023 in Beirut, Lebanon. Journalists and other civilians have been killed or wounded as Lebanon's southern frontier with Israel sees its most active fighting in years, with the Lebanon-based Hezbollah militant group trading cross-border fire with Israel over the last two weeks. Regional tensions have flared following the Oct. 7 attack by Hamas in southern Israel, prompting that country to launch a siege of the Gaza Strip. © Manu Brabo/Getty Images
It is not easy to live in a region that has experienced continuous wars and instability. Lebanon has gone through very hard times since the civil war began in 1975; we have been further shaken by the knock-on effect of the conflict in Syria and the devastating August 4 2020 warehouse explosion in Beirut. Our economy has collapsed and the inefficiency of our government system has exacerbated all these disasters.
The terrible news from Gaza has made Lebanese people even more afraid. Much of the news coming from the media – local and regional - and social networks is full of misleading information. 
"Many people believe it is just a matter of time until a new front opens up in this conflict."
Nonetheless, all we do is follow the news, all the time, changing from one channel to the other, to local channels, US, UK, French, in the attempt to understand and come up with an analysis as to whether we will enter into war or not. Many people believe it is just a matter of time until a new front opens up in this conflict.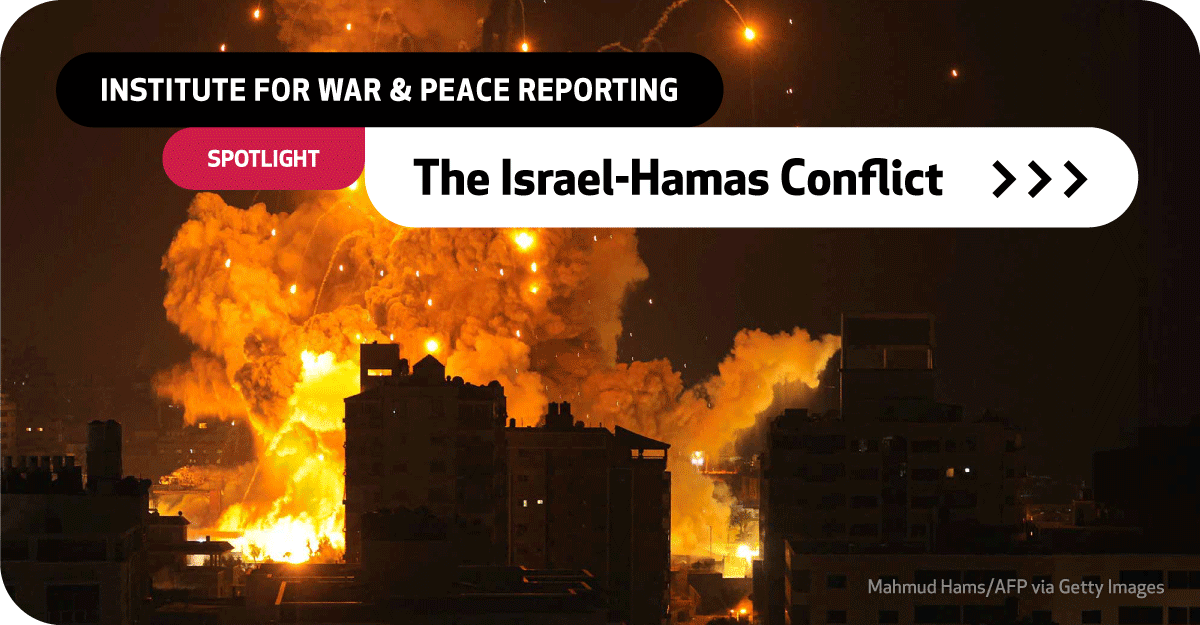 My family was in the south; they packed up and all came to Beirut for fear of being trapped in another conflict. Thousands of others in the south have also been internally displaced, with some now living in schools in Tyre. Thousands more have left Lebanon for elsewhere in the Middle East, North Africa or Europe. 
Some airlines have already suspended their flights coming into Lebanon. Middle East Airlines (MEA), Lebanon's national carrier, have evacuated five of their planes to Turkey in case Beirut airport is hit by airstrikes. Insurance companies are refusing to issue more than 20 per cent cover as Lebanon is considered a country at high risk of war. And foreign embassies are calling on their citizens to leave Lebanon before commercial flights are unavailable, and asking them not to visit the country.
People are shopping for food and supplies as if war was imminent, panic buying some goods like cooking oil. That is how frightened they are. 
This situation is hugely increasing internal tensions.  The public discourse in Lebanon is in support of the Palestinians, but it varies from region and city and even village. For example, parts of the south are ready to support Hizbullah and enter the war, while other areas in the middle and north of Lebanon don't want to interfere in the conflict, although they support the Palestinians. There are fears that Palestinian armed groups might also take advantage of tensions on the border.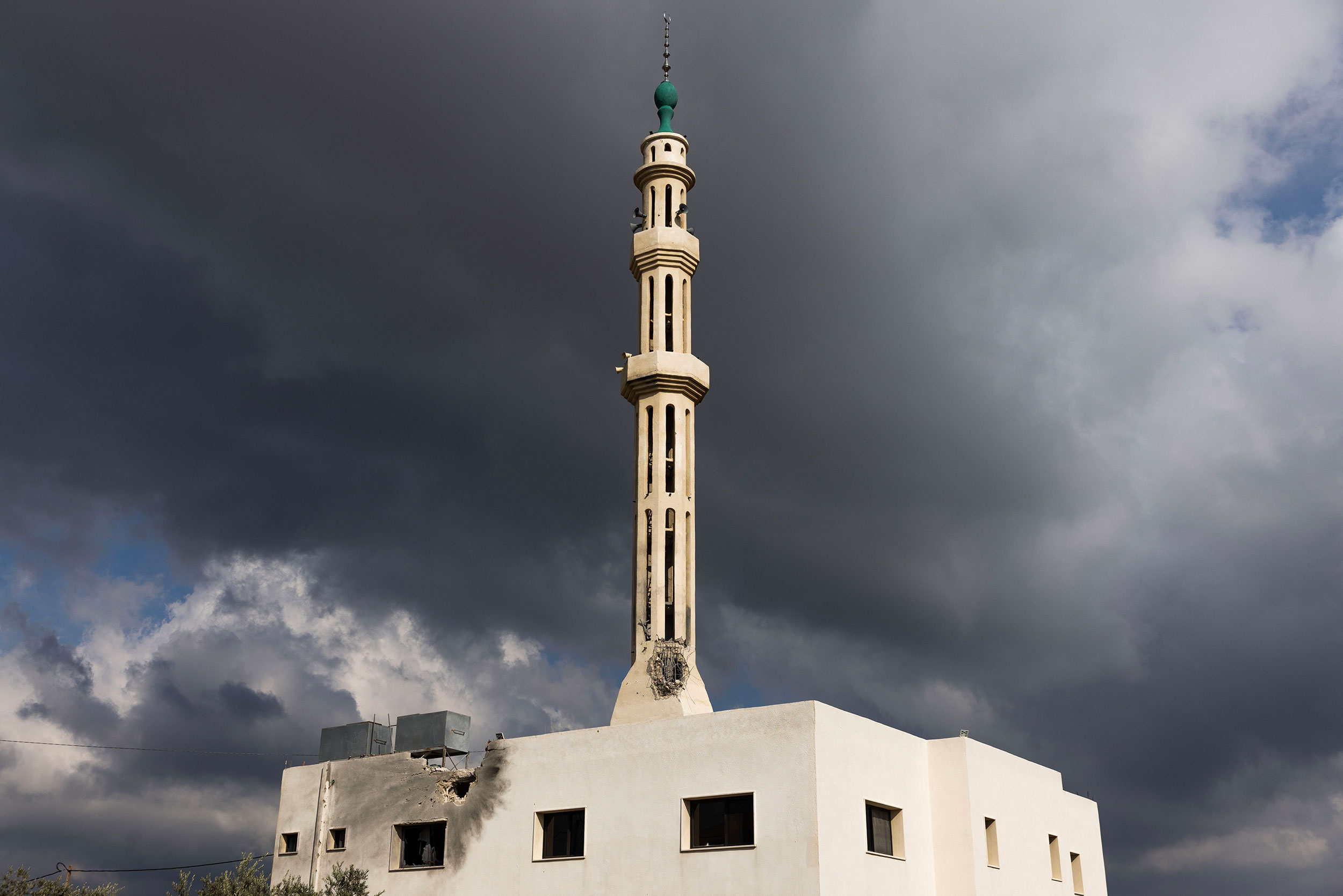 There are around 1.5 million Syrians living in Lebanon, and tensions are increasing around that community, too. Syrians from areas in the south bordering Israel are coming to more central locations, fearful of the war. But in the centre, mayors in various villages have warned Syrians living locally that if they receive families from other areas they will all be deported. Local groups have been organised to monitor who is coming in and going out. At the same time, some villages in the south have put pressure on Syrians to leave the area. Of course, Syrians cannot accept further displacement.
"This situation is hugely increasing internal tensions."
We are all trying to assess the actions of domestic actors. If Hizbullah decides to enter the war, will the opposition accuse them of the consequences and take a decision on behalf of the country? Could more domestic strife lie ahead? Internationally, there are warnings from the US and Israel of severe consequences if Hizbullah launches any full-scale attacks.
And all this is made worse by the confusing media landscape here. There are many sources of information around the country; people can access local, regional and international traditional news and social media. Information is not censored in Lebanon, but people tend to watch channels supporting their point of view, which in turn are controlled and managed by various political parties and manipulate citizens' sentiments and decisions.
This means that the whole media space is rife with disinformation and misinformation. We don't know what to believe, which source is credible. There has been fake news spread that border villages have been hit and war is about to break out; rumours about people spying for Israel. I see people emotionally driven by their beliefs and what they support in terms of point of views. So, the news that supports their beliefs will be welcomed. 
We are living day by day, making our own judgements and trying to take the right decisions. 
Yousuf is a humanitarian aid worker in Lebanon.