Tanks move in formation near the border with Gaza on October 14, 2023 near Sderot, Israel. © Amir Levy/Getty Images
Ukraine Frets Over Media's New Focus on Middle East
"It will be harder to fight for attention; and without attention, there will be no weapons."
Tanks move in formation near the border with Gaza on October 14, 2023 near Sderot, Israel. © Amir Levy/Getty Images
As global concern shifts from Ukraine to the Israel-Gaza war, experts warn of potentially serious consequences for Kyiv's ongoing battle against Russia's invasion. 
Not only is Moscow further exploiting the Middle East conflict to spread disinformation, but diminishing media interest on Ukraine could have a direct impact on the support Kyiv expects from its allies.
Ihor Semyvolos, director of the Centre for Middle East Studies in Kyiv, noted that the long-unresolved conflict between Israel and the Palestinians had historically attracted huge attention.
"Russian disinformation tries to tie Ukraine to Hamas as an accomplice."
"The Middle East conflict is one of the foundational issues around which not only the Arab world but also Europe has structured itself," he said. "Most people have a stance on this conflict. Moreover, the Arab-Israeli conflict is an ideological minefield. You will inevitably step on it because it contains many sensitive issues - colonialism, imperialism, the right of nations to self-determination, self-defence and the Holocaust."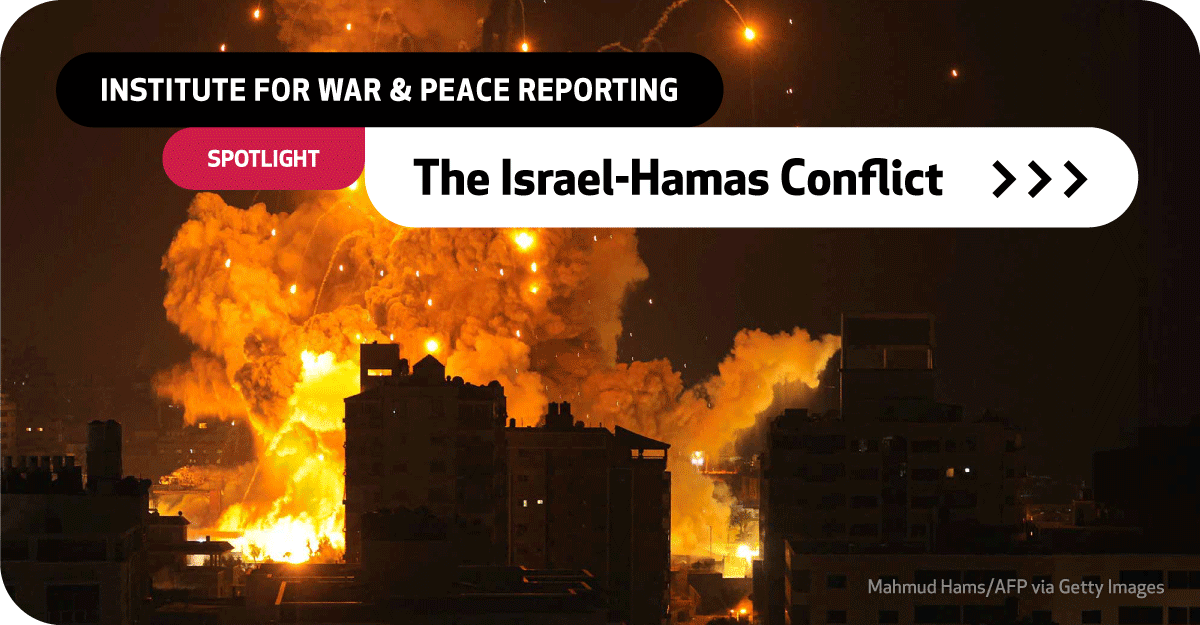 Even before the recent escalation in the Middle East, many in Ukraine had anticipated that the international community would gradually lose interest in their country's struggles. Vitaliy Portnikov, a Ukrainian writer and journalist, said that any long-standing conflict would fade from the radar of global media. 
"The society and media's interest in war is primarily linked to the level of tragedy," he said, noting that the horrors exposed in the early months of the war during Russia's temporary occupation of areas including Bucha, Izium and Hroza, served as "triggers that compelled people to closely follow events in Ukraine. 
"Attention always involves atrocities. If our army has managed to localise this conflict and prevent the aggressor from committing mass atrocities, we should celebrate that instead of being concerned".
With the outbreak of war following the Hamas cross-border attack on October 7, many media outlets dispatched their journalists from Ukraine to Israel. Yevhen Fedchenko, the director of the Kyiv-Mohyla School of Journalism, warned that the lack of interest from global media amounted to a significant loss for Ukraine. 
The war had already begun to recede from global headlines, and Ukraine now had to make great efforts on various levels - through diplomatic initiatives, international forums and civil society efforts - to sustain media interest.
Fedchenko noted that some elements of the global discourse supported the Ukrainian narrative.
"There are increasingly more arguments on the international stage that Ukraine had been making earlier – this is not just a war of Russia against Ukraine, but it's essentially a war of good against evil, and this axis of good has expanded to include Israel, while the axis of evil has expanded as well," he said, noting that Iran's involvement via its support for Hamas was relevant to the situation in Ukraine too. "When we were saying that Iran also bears responsibility for the war in Ukraine by supplying its drones to Russia, few paid attention to that, as the focus was primarily on Russia."
However, he continued, this narrative only applied to an audience in the Global North.  The recent speech by US President Joe Biden suggested that Washington views the wars in Israel and Ukraine as a confrontation between democracies and authoritarianism.
"As for the Global South, the fact that Ukraine and Palestine have found themselves on opposite sides of this axis is not good," Fedchenko said. "Ukraine already had a weak position there, and now the situation has become even more polarised. This complicates Ukraine's fight for support from the Global South."
"This complicates Ukraine's fight for support from the Global South."
PROPAGANDA SPREADS
Fedchenko - also the chief editor and co-founder of the StopFake.org project - noted a significant element of Russian disinformation exploiting the Israel-Gaza war.
"We see how much attention Russian disinformation devotes to this issue and tries to tie Ukraine to Hamas as an accomplice," he said. "We've seen claims that Hamas allegedly received weapons from Ukraine. The narrative goes, 'We told you that Ukraine, once it got weapons, would sell them on the black market.' However, Russia lacks evidence of Ukraine's involvement. There are also stories about Ukrainians engaging in looting in Israel. These are traditional narratives of Russian propaganda that attempt to portray Ukrainians in a negative light."
Russia has also made efforts, especially through Telegram channels, to promote the idea that the US will reduce its support for Ukraine because its financial and military resources will be directed to Israel. 
According to Portnikov, such manipulations found fertile ground as people often find it comfortable to live in a world of disinformation. 
"The same goes for Russian society, which believes that a Ukrainian missile shot down MH17 [the Malaysia Airlines flight shot down by Russian-controlled forces in July 2014, killing all aboard] and that the bodies in Bucha [the Ukrainian city occupied by Russia in the early weeks of the full-scale invasion] were intentionally placed there. Hamas and Russia deny obvious facts. We must understand that people seek information that aligns with their perception of what is happening. If they don't find such information in the real world, they simply immerse themselves in a world of illusions. 
"Anonymous Telegram channels create these illusions for them. And journalists won't change the position of such people with facts because they don't want to know the facts," Portnikov concluded.
Semyvolos noted the same phenomenon concerning Israel and Gaza, with incidents such as the bombing of the al-Ahli hospital – which Hamas immediately blamed on an Israeli missile strike – or claims that militants had beheaded 40 babies in southern Israel.  
"The Americans have said that Israel didn't strike the hospital in Gaza and that there were no beheaded children," he continued. "But no one cares anymore. It's already a social [media] fact that a large number of people have accepted as absolute truth," Semyvolos said.
If the war in Ukraine disappeared from the media landscape, it will drop from the global political agenda, Fedchenko noted. This meant it was key for interest to be constantly maintained in a constructive manner. 
"We need to significantly increase our presence in Western Europe, the US, and countries of the Global South - both in diplomatic and media terms. I see a trend where many conferences on Ukraine are being organised without Ukrainians. They say, 'We couldn't find anyone, or someone couldn't come.' This is problematic because conferences will soon begin to shift focus to other topics, and our voice won't be heard there."
There was a direct link between media coverage and the ability to fight on the ground, he argued. 
"The [Israel-Gaza] war is drawing even more attention to events in the Middle East," Fedchenko said. "It will be harder to fight for attention. And attention is everything. Without attention, there will be no weapons. It's a simple formula; we need to be honest about this."