Belarus: Life as a Political Prisoner
Freezing cold cells and long stretches in solitary confinement for those who defy the Lukashenko regime.
Belarus: Life as a Political Prisoner
Freezing cold cells and long stretches in solitary confinement for those who defy the Lukashenko regime.
Natalia Hersche in a courtroom in Minsk during sentencing, 1 Dec 2020.
For former political prisoner Natalia Hersche, it's the little pleasures she relishes after being released from 17 months in the Belarussian prison system.
"I can finally take a hot bath, have a croissant with coffee first thing in the morning," she told IWPR. "I can keep my hands under hot water as long as I wish to, I can smell oranges."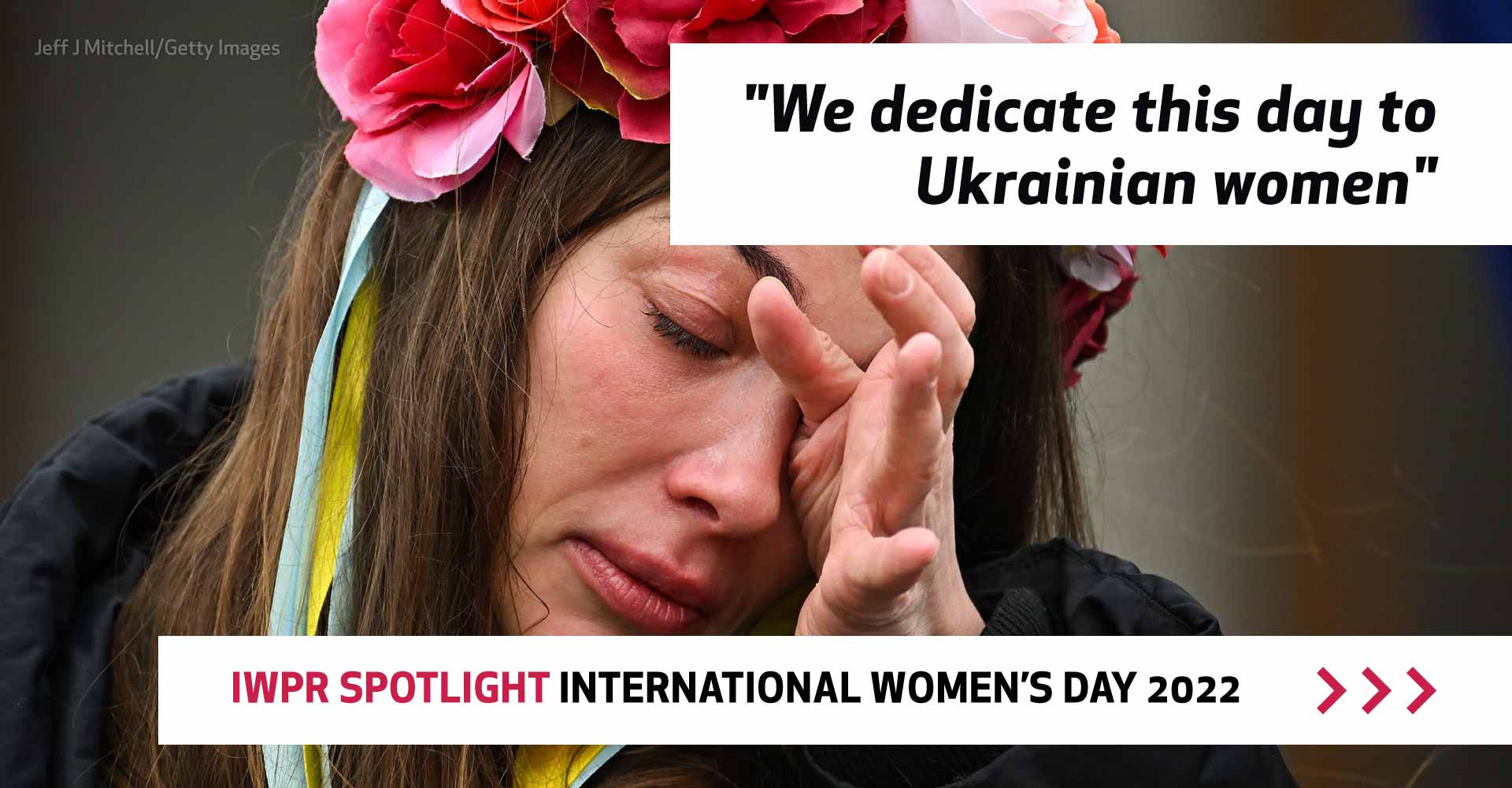 Hersche, a 51-year-old Swiss-Belarus dual citizen, was arrested in Minsk in September 2020 during the protests that followed the disputed re-election of Belarussian president Alexander Lukashenko.
She was sentenced to two-and-a-half years in prison for resisting arrest, having struggled and grabbed the balaclava from the face of 22-year-old riot police officer, Sergei Konchik, as he tried to detain her.
"I did not break the law, and I do not regret that I protested against the dictatorship and election fraud."
Now back in her home in Zurich after Swiss diplomats intervened to ensure her early release, she described the harsh conditions of life as one of the more than 1,000 political prisoners in Belarus. 
"It was impossible to rest because of the freezing cold at nights, my feet were frozen," she said. "Every half an hour I would get up from the cold bunks and improvise a run. It was my way of keeping warm."
Inmates in Zhodzino prison were allowed one 15-minute shower per week, had to ask permission from guards to wash their hair and were denied personal hygiene products as punishment, Hersche said.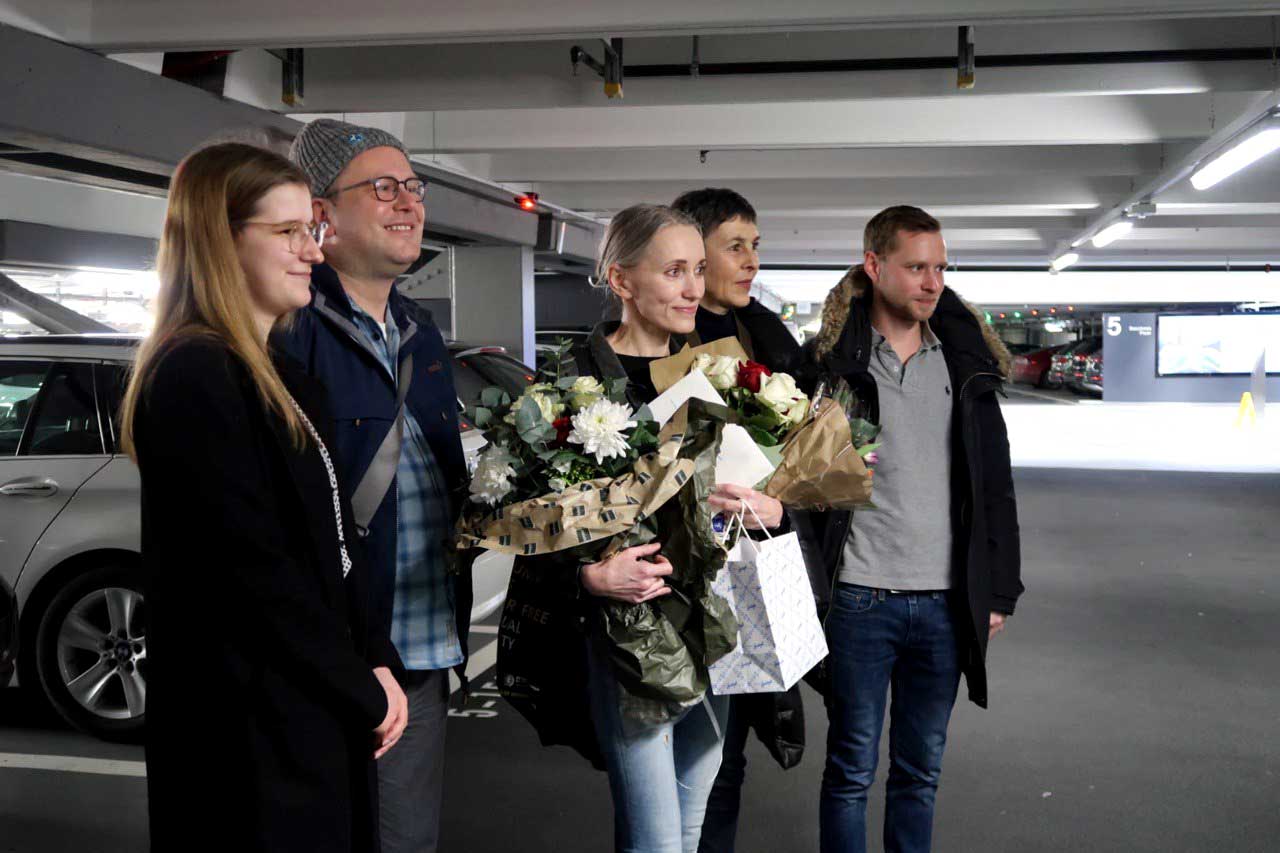 "They would lock me in solitary cell every time I would refuse to sew riot police uniforms in the prison factory. I offered them to sew something else, do other work, cook, clean the toilets, but it was crucial for them to make me sew this uniform. Still, for me, it was a matter of honour not to do that."
In total, Hersche spent more than six months of her time in detention in a punishment cell, where conditions were even more brutal.
"In a Belarus penal female colony women could be put in solitary confinement for anything, there are no set rules," she continued. "No law. They can isolate you for days even if you wear a skirt under a dress when it is cold. They will lift the dress and check it and punish you for that, like they did to me. Life there is constant stress."
Hirsche was only allowed to take a toothbrush, soap, toothpaste, a small thin towel and toilet paper with her to solitary. There was no pillow or blanket and she was told to sleep on a bare wooden bunk. 
While in solitary, prisoners were also not allowed anything to pass the time, including reading. Hersche described how she would try to keep herself occupied.  
"At different times, the light from the window in my cell illuminated the peeling walls in a certain way. The walls were cracked with different colours. I imagined that these were abstract paintings and was trying to find a meaning, a plot in that."
When she needed urgent medical help due to the prolonged cold and dampness, prison authorities took her to the yard and locked her in a cage to wait for a doctor.
"I told them that since you are treating me like an animal, I would lie on the ground like an animal in the zoo, and did it," she said. After the doctor saw her, the prison administration extended her detention in a solitary cell. 
When not in solitary confinement, Hersche joined other political prisoners in drawing portraits. 
"Among the prisoners was the world basketball champion Elena Levchenko, the Belsat TV journalist Katerina Andreeva, sentenced to two years," she said. "I remember she was brought into our cell like a criminal, with her left arm wrapped behind her back."
Hersche was three times given the opportunity to petition Lukashenko for a pardon, but refused each time.
"For me, it would be betraying myself," says Natalia. "I did not break the law, and I do not regret that I protested against the dictatorship and election fraud."
Finally, the authorities transferred her to a men's prison in Mogilev, where in January this year she protested against being deprived of the right to write and receive letters by going on a ten-day hunger strike. 
Hersche was released after Christine Honegger Zolotukhin, the new ambassador of the Swiss Confederation, arrived in Minsk in February to present her credentials to the Belarusian president. 
Following a meeting between Zolotukhin and Belarusian minister of foreign affairs Vladimir Makei, Hersche was allowed to return to Switzerland. 
Hershe said that although she appreciated the efforts of Swiss diplomats to gain her release, she opposed the de facto recognition of Lukashenko's regime. 
Switzerland has maintained friendlier relations with Belarus than many other European countries. 
In February 2020, the then-head of the Swiss department of foreign affairs, Ignazio Cassis, met Lukashenko when he travelled to Minsk to open its first embassy there. In January this year, when Cassis won Switzerland's presidential election, Lukashenko congratulated him on his victory. 
"I am grateful that I was released," Hersche said. "But I am against the recognition of the dictatorship in Belarus."