Institute for War and Peace Reporting | Giving Voice, Driving Change
Next exercise in regional cooperation rolled out in Almaty training.
Event hears that collaboration between different sectors is a key route to justice.
Five part series on conflict sensitive and ethical journalism.
ProjectsHighlights of IWPR programming in three-dozen countries around the world.
IWPR in the News
The Guardian
Haaretz
Global Conference for Media Freedom
Newsweek
Dutch Postcode Lottery
The Guardian
BBC News
IWPR's Satellite Sites
EUROPE & EURASIA
Central Asian Bureau for Analytical Reporting cabar.asia
IWPR Netherlands iwpr.nl
Caucasus Regional Journalists Network reporter.ge
Caucasus: Women Connecting for Peace women-peace.net
MENA
Cyber Arabs cyber-arabs.com
Syria Stories syriastories.net
MENA / LATIN AMERICA
Cyber Women cyber-women.com/en/
IWPR in the News
The National
Can an outsider get to the heart of a story as well as someone personally affected?
The dilemma foreign correspondents face is whether they can tell the truth as well as those who understand the lie of the land.
By Janine di Giovanni
Request for Proposals
Libya: Voices for Change Project
Voices for Change is an initiative to incubate the development of the Libyan media in support of the emergence of a democratic state and an open society. The main priority of this programming is to develop high-quality media content related to democracy, good governance, civil society and human rights, the role of women in society, youth engagement, and other topics essential to the country's political transition and constitutional process.
DEADLINE EXTENDED: Feb 19, 2020.
Syria: Conflict & Gender-Sensitive Journalism Training
IWPR seeks a professional trainer to deliver a 3-day training to 15-20 journalists on conflict sensitive journalism . The consultant is also expected to mentor the participants and edit 15 articles ideas related to transitional justice. The training should be conducted verbally in Arabic, and all material needs to be in Arabic as well. The reports to be provided to IWPR should be in English.
DEADLINE: To apply you must register interest before Feb 20, 2020.
IWPR in the News
THE GUARDIAN
Yes, Iranians can protest against both US intervention and their government
By Reza H Akbari, IWPR Programme Manager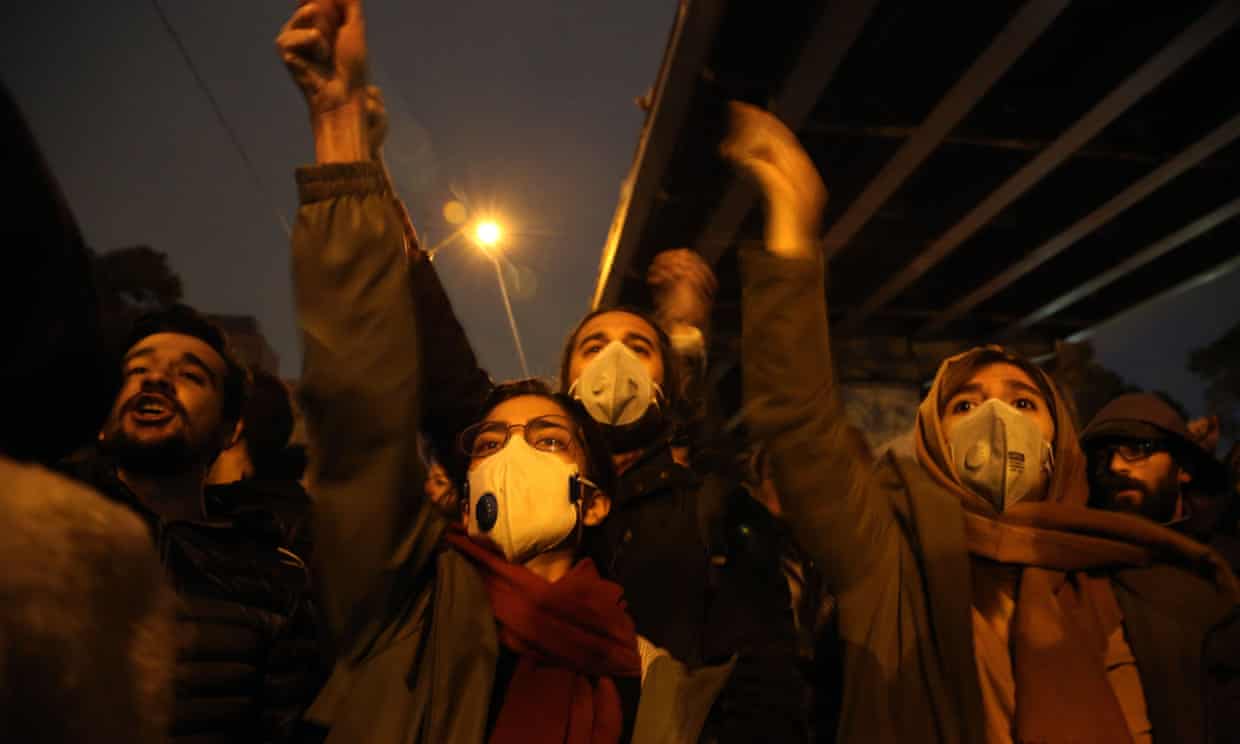 Anti-regime unrest doesn't mean everyone has suddenly switched sides. US officials' simplistic view of Iran is dangerous.
In Memoriam