The Association of Independent Press (API) in partnership with IWPR, gathered experts from Moldova to discuss how to enhance the country's resilience to disinformation, strengthen social cohesion and increase citizens' awareness in the field of security. © API Moldova
Countering New Security Challenges in Moldova
Enhancing resilience requires the combined efforts of authorities, civil society and media.

The Association of Independent Press (API) in partnership with IWPR, gathered experts from Moldova to discuss how to enhance the country's resilience to disinformation, strengthen social cohesion and increase citizens' awareness in the field of security. © API Moldova
Lawmakers, security experts, journalists and activists came together in Chișinău to discuss how to enhance Moldova's resilience to malign interference and disinformation, strengthen social cohesion and increase citizens' awareness in the field of security.
Russia's invasion of Ukraine had highlighted Moldova's vulnerabilities across state institutions and media, stated Petru Macovei, executive director of the Association of Independent Press (API), which organised the event in partnership with IWPR.
Awareness was critical to protect Moldova's information space in this context, said Lilian Carp, chairman of the Parliamentary Committee on National Security.
"The more we speak out in the public space and propose solutions to counter information attacks, the more prepared we will be when they come directly to us," he said. "State actions must respect the right to free expression but also effectively combat propaganda and disinformation."
Moldova is exposed to multi-layered security hazards. Russia's geopolitical and military expansion is the most visible in the wake of the invasion, but demographic decline, kleptocracy and endemic corruption also pose serious threats.
"The context we are in is a complex one, marked by a wave of crises, and the authorities are making efforts to intervene to alleviate them, one example being the management of the refugee crisis," said Stefan Tibuleac, head of the Supreme Security Council Service. He noted that "the National Security Strategy, approved in 2011, is no longer relevant to the current situation" and that a new one was being developed to address the new challenges.
The ongoing war in neighbouring Ukraine has also exposed Moldova's military vulnerability, raising fears of potential spill-over linked to the country's breakaway region of Transnistria, where about 1,500 Russian soldiers are stationed.
"At present, the most pronounced vulnerability is the airspace," said Valeriu Mija, secretary of state for defence policy at the ministry of defence. "The ministry has increased the level of military training, monitors the security zone, the eastern districts and, in general, military actions in these regions, as well as the areas of interest Odesa and Mykolayiv [in Ukraine]."
For Elena Marzac, co-founder of the Civil Society Platform for Security and Defence Initiatives, Moldovans were better prepared to deal with threats because society as a whole had been demanding more transparency from their public institutions.
"In their efforts to manage crises, institutions must also take into account internal risks: political and territorial separatism, hostile efforts on ethnic and linguistic grounds and the phenomenon of disinformation," she continued.
Virgiliu Paslariuc, vice-chair of the parliamentary committee on culture, education, youth, sport and media, noted that Moldovans had grown more aware of fakes disseminated in the public space. 
In June 2022, the Moldovan parliament approved a set of amendments to the Audio-visual Media Services Code, with the purpose of countering disinformation and propaganda.
The amended code includes a ban on "disinformation and propaganda about military aggression" including audio-visual content that "condones wars of aggression and denies evidence of military crimes or crimes against humanity".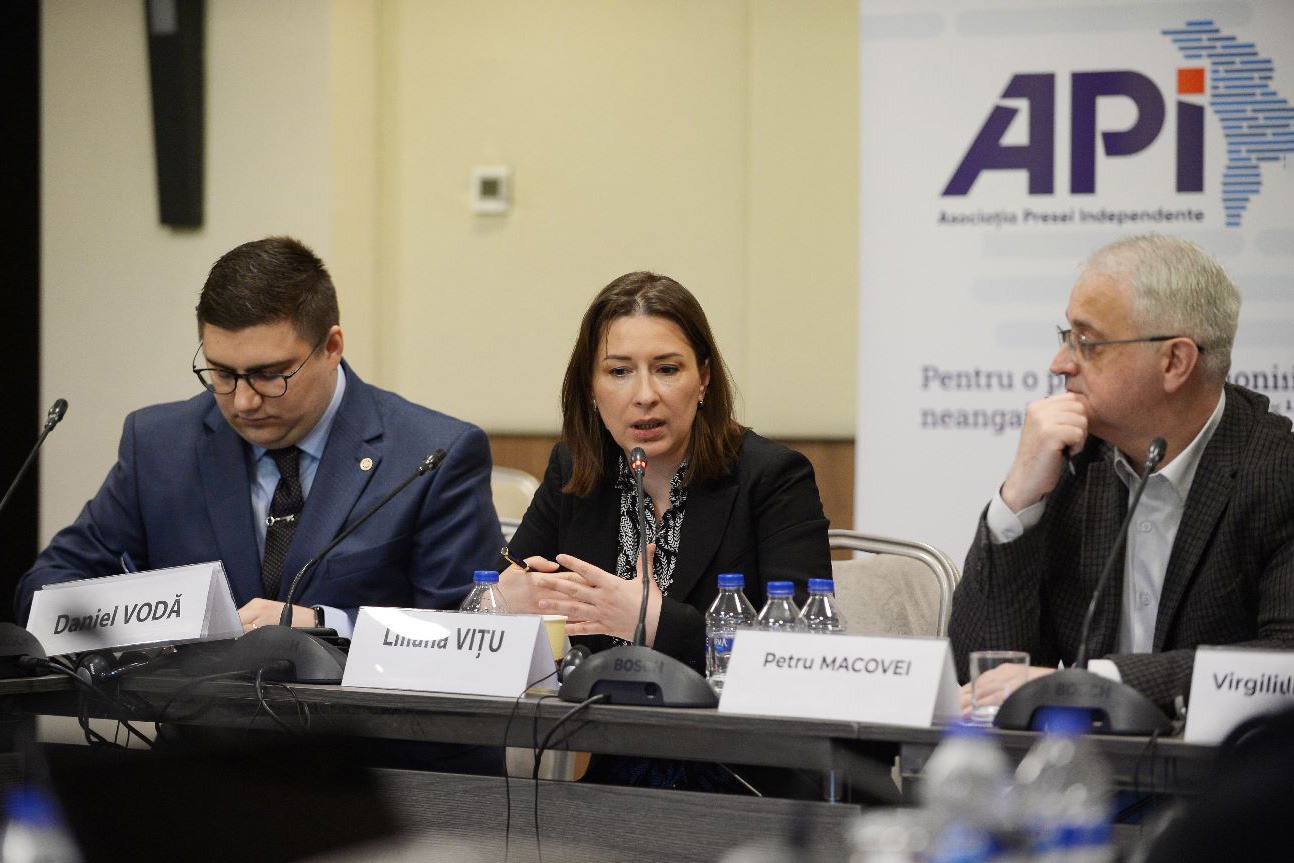 "We notice a greater self-regulation… regarding the content of programmes' broadcast and a decrease in the number of petitions from citizens and NGOs," Liliana Vitu, head of the Audio-visual Council, said, adding that the quality of information had improved. "In 2022, we focused on monitoring war coverage, and a methodology is now being finalised with indicators that will be tracked to determine whether or not certain content constitutes disinformation."
The government is currently working on a draft intelligence and security law and a plan to create a strategic communication centre. Valeriu Pasa, president of the think tank Watchdog.md, argued that such a centre "will have important tasks in supervising the online information space". 
Civil society has been particularly active in reacting to disinformation campaigns, said IWPR's Moldovan media expert Tatiana Puiu, "by debunking and promoting critical thinking."
"Considering Moldova's new status as a EU candidate," she continued, "focus could be given on an European approach to counter disinformation through media literacy and strategic communication, strengthening transparency, support media pluralism and quality journalism."
This publication was prepared under the "Amplify, Verify, Engage (AVE) Project" implemented with the financial support of the Ministry of Foreign Affairs, Norway.