Bosnia: Online Misogyny on the Rise
Study shows that sexist comments appear regularly across a range of digital media.
Bosnia: Online Misogyny on the Rise
Study shows that sexist comments appear regularly across a range of digital media.
Adis Hasakovic (right) and Merdijana Sadovic (middle) at a round table in Sarajevo © Press Council BiH
Alex Bibanovic giving a presentation to students in BiH about the dangers of hate speech.
Online hate speech targeting women and girls in Bosnia and Herzegovina (BiH) is rising significantly, according to an ongoing monitoring project supported by IWPR.
Press Council BiH and Media Content management (MCM) launched the Stop! Hate Speech campaign in 2014 to monitor reader comments in the online media and educate communities on the dangers of such divisive content in public discourse. In the last two years, IWPR joined this campaign to help limit hate speech in this deeply divided post-conflict country.
When the programme first started, Press Council and MCM monitored 42 online portals across BiH. Of about 1,400 hate speech comments they registered at that time, less than one per cent were aimed at women. Four years later, in 2018, the overall number of registered hate speech comments almost doubled, while the number of those targeting women increased six-fold.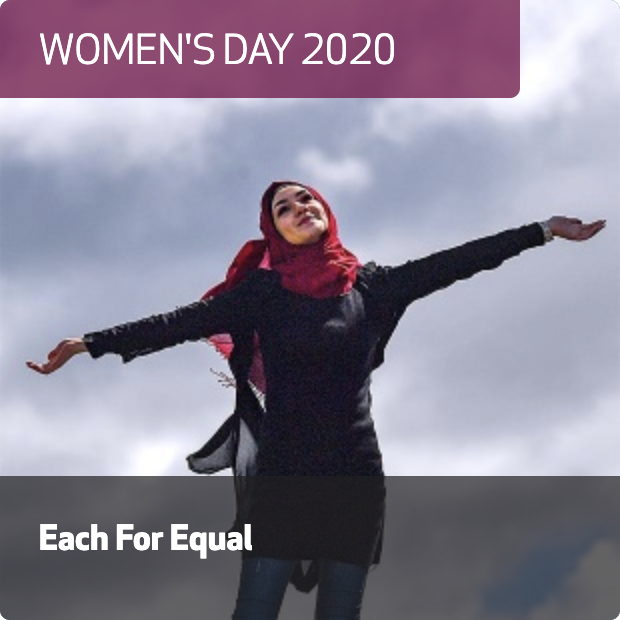 IWPR's regional director for the Western Balkans, Merdijana Sadovic, said that there was a clear link between the deteriorating political and economic situation in the country and the increase of gender-based hate speech.
"It appeared that people, frustrated by their everyday problems, were choosing to vent by verbally attacking those categories that they perceived as most vulnerable, in this case women," Sadovic explained. "It didn't matter if they were politicians, models, athletes, successful entrepreneurs or journalists – women were targets of hate speech comments just because of their gender."
In 2019, that trend of hate speech specifically targeting women continued. In their discussions with IWPR and its local partners, editors of media participating in the Stop! Hate Speech campaign expressed their concern over the amount of hateful comments directed at women.
 "We have seen some horrifying comments against women in general... very insulting and degrading," said Agelina Albijanic-Durakovic, the editor-in-chief of Depo.ba portal.
"They occur regularly, regardless of what the subject of the article is."
Alex Bibanovic, who supervised moderators and analysed data gathered during the entire campaign, said that it was no accident that sexist comments appeared regularly under articles about female managers or politicians as well as those featuring attractive, independent women who were successful entrepreneurs, activists or journalists.

"This trend stems from a regressive ideology that women should be subordinate to men, and that their main role is to be housewives and caregivers to children and elderly," he said. "This is essentially an attempt to stop women from entering positions of power and becoming equal with men."
Bibanovic pointed to another dangerous trend that he noticed during the campaign; both men and women posted comments implying that young, attractive women could become successful and financially independent only by providing sexual favours to powerful men in politics or business.
 "This type of comment can be seen even under articles related to women who have achieved success in highly individual and talent-based fields such as art, music, science or academic work," Bibanovic said.  
He added that, judging by the comments in the online media, the attitude towards transgender women was even worse.
"These women are either seen as sexual objects who should be degraded and used, or as deviant men who need to be removed from the society by force - either by being locked away, tortured or killed," Bibanovic continued.

He said it was particularly disturbing that these comments were often posted through non-anonymous social media such as Facebook, which indicated that those who engaged in hate speech were either unaware of the consequences, or "absolutely convinced that the rhetoric they use is perfectly normal". 
In the second stage of the campaign, implemented in 2019, IWPR and its partners expanded the project's reach to a larger number of stakeholders. In addition to more than 20 news portals, dozens of marketing agencies and advertisers have been invited to contribute to the project.
IWPR's local partner in this project, MCM agency, participated in many discussions with advertisers held in 2019. MCM's head Adis Hasakovic said that his impression after these meetings was that women managers had a better understanding of the problem of online hate speech than their male colleagues.
"They are fully aware of how badly hate speech affects women in particular and they are prepared to do everything they can to put this problem under control," Hasakovic said. "Because they understand this problem so well, I believe that women managers and women in positions of power can be the key factor in any systemic effort to limit hate speech in public discourse."