Tortured for a Lesser "Crime" in Kherson
Interrogated over his past political record, detainee escapes worse treatment for his current activism.
Tortured for a Lesser "Crime" in Kherson
Interrogated over his past political record, detainee escapes worse treatment for his current activism.
"What, are you a fucking doctor?" cursed the Russian guard when warned that the prisoner slumped in the bathroom was dying. 
Roman Baklajov, an entrepreneur and long-time political activist from Kherson, said that his pleas for help for his fellow detainee were ignored. Hours later, the man was dead.
Baklajov spent 54 days in the detention centre during the occupation of the city last year. He was interrogated and tortured – but says that he managed to avoid any questions from the guards about his work with the Kherson resistance, which would certainly have led to even worse treatment. 
The 41-year-old shared the surprise of most in Kherson at the speed with which their city fell to the Russian advance, one week into the invasion. A tactical withdrawal from a lost cause as bridges could not be held? A failure in preparation by Kyiv, as some allege? Or, as Baklajov believed, evidence of local corruption and connivance? 
Whatever the case, in the first weeks of occupation, Russian soldiers maintained a relatively light touch, as Kherson citizens took to the streets, holding blue-and-yellow flags and pro-Ukrainian banners.
Asked what he had learned from his time in captivity, Baklajov said, "I understand why [the Russians] hate us so much. They hate us because we are free and they are not."
Baklajov's small furniture shop closed, and he volunteered to distribute tonnes of potatoes to local residents. The population held out hope, he says, that the city would be liberated within weeks. 
People mostly stayed at home. Once, Baklajov was stopped in the street by soldiers, and asked for food and cigarettes. He replied that it was the Russians who should be providing such supplies. But otherwise, he was not disturbed. 
Baklajov says his education, calm manner and experience in business helped him manage relations with the occupiers, and especially to avoid worse treatment in prison.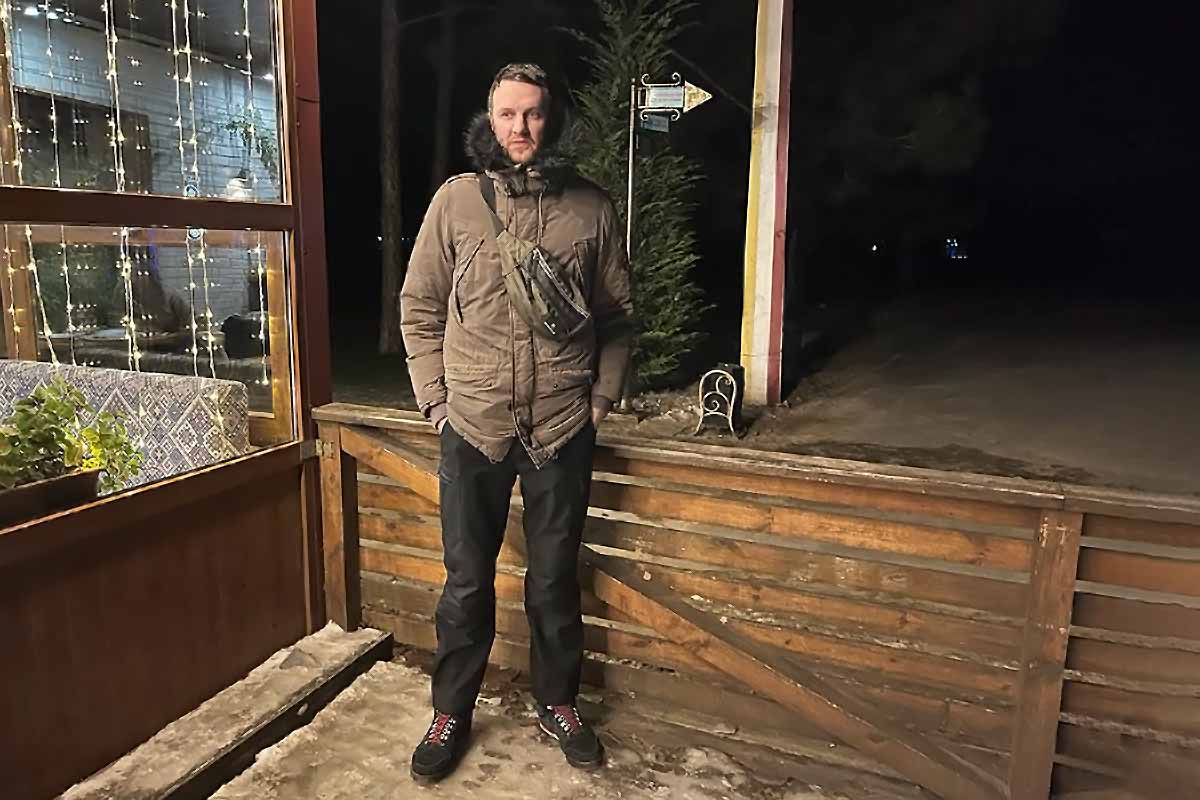 But he had good reason to be worried. Russians were on the lookout for people with political backgrounds, including journalists and activists. On March 13, Oleh Baturin, a local reporter and IWPR contributor, was arrested. In total, Ukrainian officials estimate that more than 1,200 people were illegally detained and abused during the occupation of Kherson. 
Baklajov – who was a serving member of the city council for his local district – had an extensive record. Along with his volunteer work, he had made public political statements and participated in the Euromaidan protests. 
This included joining the Right Sector, a right-wing Ukrainian nationalist movement, and participating in the Ukrainian National Assembly, another nationalist grouping. 
With his city under Russian occupation, Baklajov's activities continued; he was liaising with other contacts in the underground to supply weapons and had Kalashnikov rifles and rocket launchers at his home. He was also communicating with the Security Service of Ukraine (SBU). 
"My son was a partisan with me," he said over coffee in an Odesa restaurant as his toddler climbed over him. "We sat in the playground and we watched what cars the Russian officials were driving and what they were doing and we sent this information to the SBU."
As violent attacks on the protesters began, and arrests – and reports of torture – increased, Baklajov moved to a friend's house and went into hiding for two weeks. But when the situation appeared relatively stable, and his wife reported that no one had come looking for him, he returned home. 
He did, however, get rid of the weapons at his house, as well as political documents, paraphernalia and other incriminating material. 
Then on July 6, the knock on the door finally came.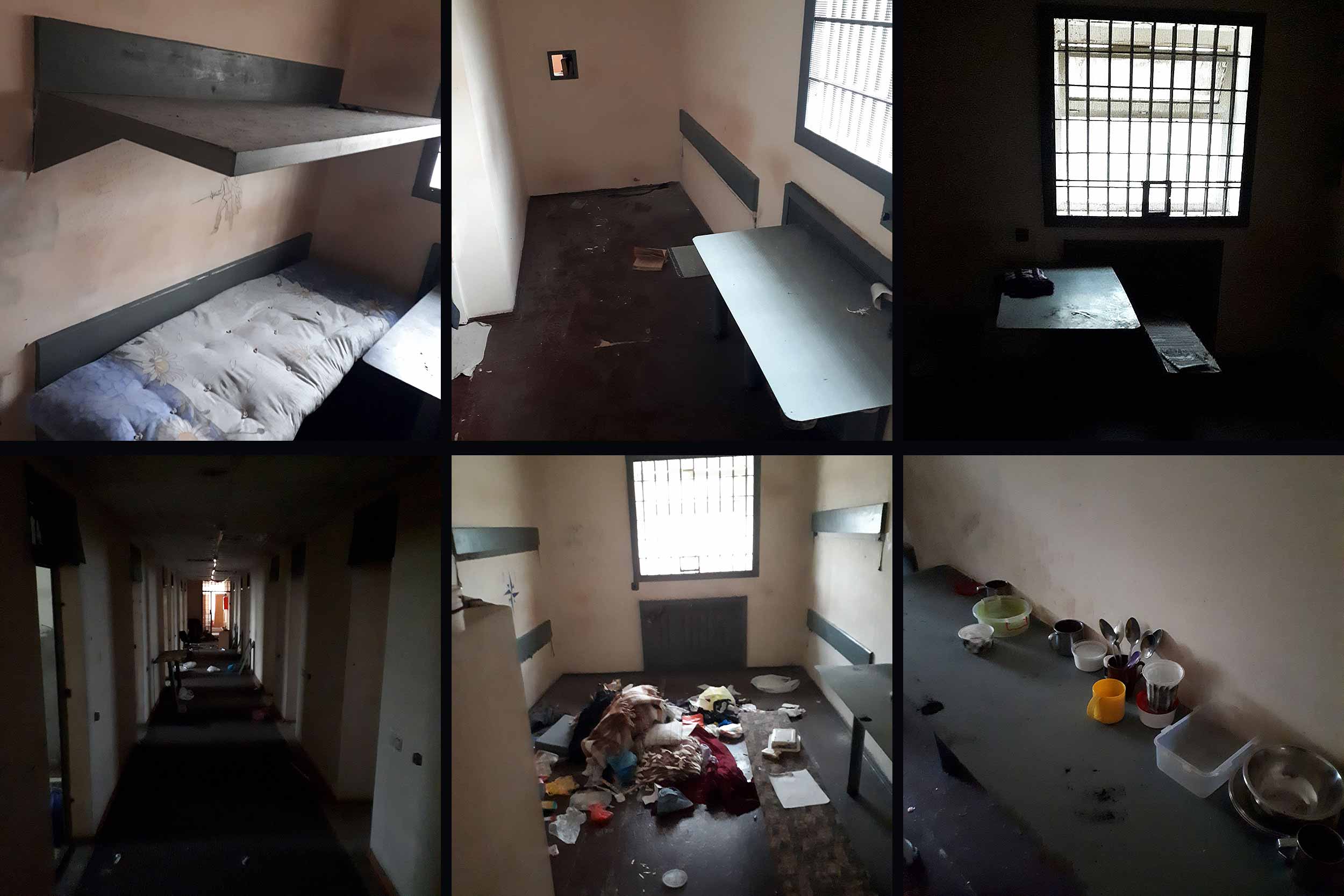 Baklajov says there were no specific charges against him. But his strong pro-Ukrainian views were evident on his Facebook page, including past postings about Ukrainian history and images of rallies he had organised in 2015-16. He believes someone spotted these and turned him in.
The main factor in his treatment may have been this distraction. Baklajov says that, over four sessions, the primary line of interrogation was his political views, especially around 2014 and the years after. The Russians never asked him about his current activities; all they seemed to want was for him to admit that he was a Nazi, a Bandera.
Baklajov was asked to write out his political biography. Rather than resist, he says he wrote out "16 pages of absolute bullshit" – a combination of truth and common political knowledge. His interrogators had no grasp of Ukrainian politics and it was easy to confuse them with detail. Anyway, he hardly expected that they would read it.
Baklajov's cell was by the entrance, so he could hear all the new arrivals, as well as loud beatings and the screams of other prisoners. Those sounds, he believes, were a key component of their psychological pressure. But as long as they only pressed him on general questions about his 2014-era political views, he was able to remain calm.
It was in the second session that he was tortured. Electrical nodes were attached between two fingers on his right hand and to his left earlobe. 
"It was the Northern Lights torture, I got to see them without ever leaving the country," he said. "I could feel my whole body rise, jumping up in the chair. And I really saw stars. You don't see anything but white lights in your eyes."
It was other people's suffering he found the most upsetting. One prisoner who shared Baklajov's cell had weapons and a home-made bomb found in his house. Electrodes were attached to his testicles and he was beaten severely, suffering multiple broken ribs. 
Another, a high-ranking city official, was held for 70 days. He was repeatedly suffocated with a bag over his head, beaten until he suffered internal bleeding and shot in the leg at close range with a rubber bullet.
And then there was a senior Ukrainian soldier, 58 years old, and a good man, said Baklajov. 
He was admitted on July 26 and immediately subjected to torture. Over the next two days, he was beaten on the torso and hands, leaving marks on his chest and around his heart that indicated he had been hit with the point of a baton. On the evening of July 28, the soldier collapsed in the bathroom, shaking and breathing irregularly. 
Baklajov beseeched the guards for help, but they only sent a man who obviously had no medical training and just suggested that they splash some water on him.
By morning – Baklajov's birthday – the man had died.  
Baklajov was finally released on August 18 and left with his family to Zaporizhia. 
They now live in Odesa, although he travels regularly to Kherson to supply food and medicine. Baklajov is trying to find new work and continue his volunteer efforts. But he is now dreaming of moving abroad with his family, so his time as a frontline activist may be over. 
Asked what he had learned from his time in captivity, Baklajov said, "I understand why [the Russians] hate us so much. They hate us because we are free and they are not."
Translation and additional reporting by Mykhaylo Shtekel.