In recent years Iraqi artists have developed their street art and caricatures in support of the anti-government movements. © Erin Trieb/Getty Images
"My Art is a Tool to Defend Freedom"
How one IWPR trainee uses political cartoons as a call for action.
In recent years Iraqi artists have developed their street art and caricatures in support of the anti-government movements. © Erin Trieb/Getty Images
The situation with freedom of speech in Iraq is restricted and limited to some extent, and whenever we want to raise our voices higher, the tools used to suppress these freedoms increase.
We can describe the change that happened after the demonstrations started [in October 2019] as an explosion. After the calls for freedom were attacked, suddenly voices became even louder.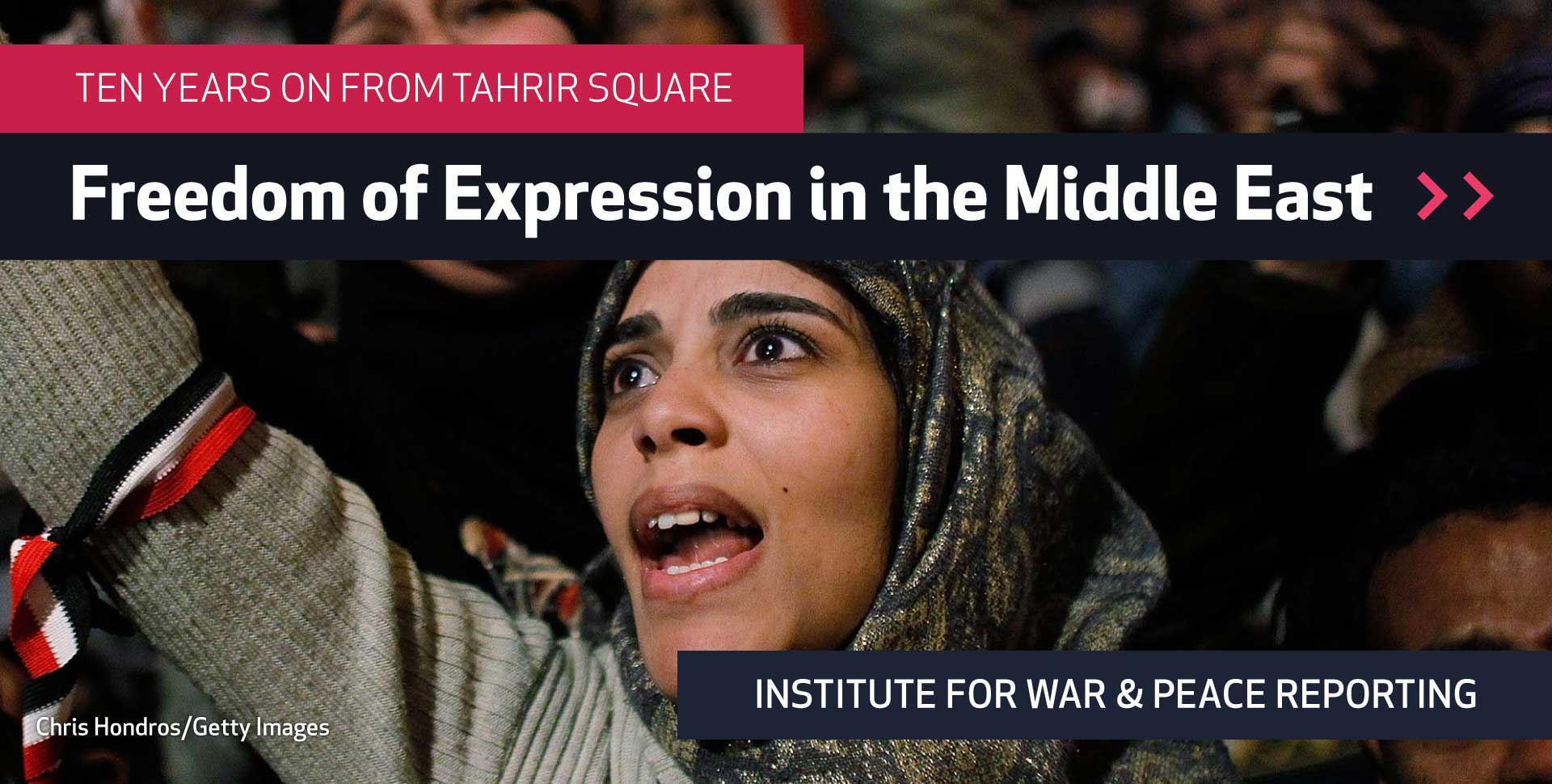 But then the suppression became fiercer, and chaos silenced these voices. 
The protests started as a stand against the corrupt parties and their dominance of our homeland, which has been suffering since 2003 until now. Iraq has been suffering for so long from these restrictions on freedom, which helped the corrupt to dominate without any resistance. 
It was also because of the awareness the new generation has, which is different from the previous one. The new generation doesn't accept that its rights can be taken away and its life and freedoms restricted.
The Arab revolutions were good lessons that one, united voice could win, that the people are more powerful than the tyrants, and that insisting on demanding your rights could work.
I used art as a tool to defend freedom. I can summarize my role by saying that many demonstrators were holding up my paintings in the squares and streets during the protests, as an expression of their demands for their freedom and rights. 
I used caricature as a provocative criticism which usually would work around two axes, firstly to criticize a harmful situation, and as an axis to provoke people to resist and rise up against that harm and not be silent about it.
That's why people like this art form and it has become more and more influential in Iraq. Even now, in any incident that happens now, people want to see how my caricatures reflect their opinions.