A man is arrested during a demonstration against the government of Cuban President Miguel Diaz-Canel in Havana, on July 11, 2021. - Thousands of Cubans took part in rare protests Sunday against the communist government, marching through a town chanting "Down with the dictatorship" and "We want liberty." © Yamil Lage/AFP via Getty Images
Latin America: Why Mental Resilience is Essential for Press Freedom
Intimidation, murder and incarceration are used by the powerful to silence reporters.
A man is arrested during a demonstration against the government of Cuban President Miguel Diaz-Canel in Havana, on July 11, 2021. - Thousands of Cubans took part in rare protests Sunday against the communist government, marching through a town chanting "Down with the dictatorship" and "We want liberty." © Yamil Lage/AFP via Getty Images
Latin America continues to be the most dangerous region in the world to be a journalist. According to the Committee to Protect Journalists, 30 media workers, nearly half of the global total, were killed there in 2022 alone. In countries like Nicaragua, Venezuela or Guatemala, increasingly authoritarian governments are torturing and imprisoning journalists or forcing them into exile. Covering issues such as corruption, environmental destruction, drug or human trafficking can cost reporters their lives. 
Living under this constant threat clearly has a devastating impact on mental health, often forcing journalists to either halt or soften their reporting, or move into exile. Intimidation, murder and incarceration are used by the powerful to silence reporters, and these methods often work. 
"Unfortunately, psychological care is still taboo in much of Latin America."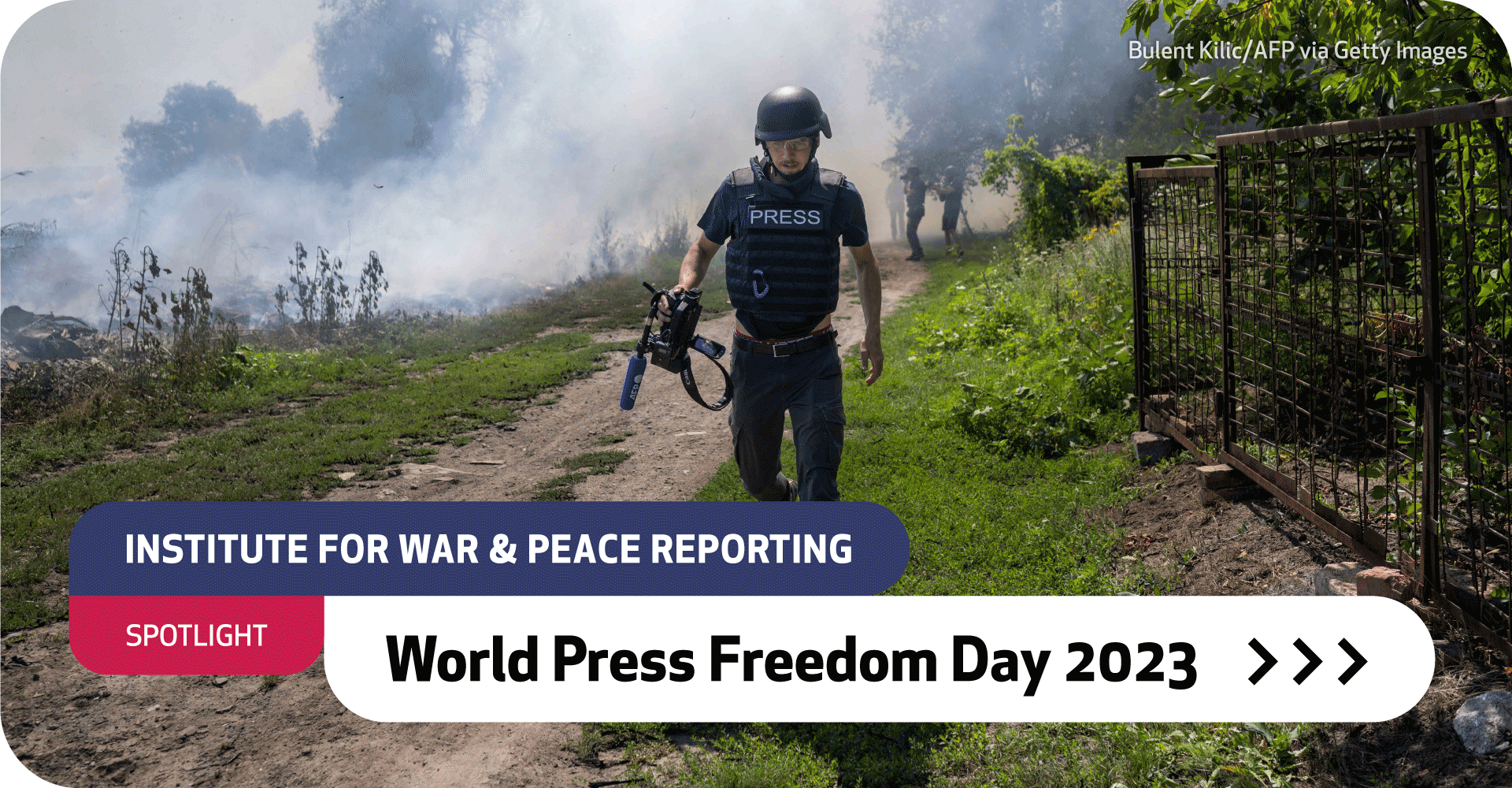 Since 2015, IWPR has been working with Vinland Solutions, a mental health services company, to build journalists' resilience amid these challenges. 
In just the last two years, Vinland has provided psychosocial training support to more than 200 journalists supported by IWPR programmes in Cuba, Venezuela, Mexico, El Salvador, Guatemala, Honduras and Bolivia. 
Dhaniella Falk, IWPR programmes director for Latin America & The Caribbean, spoke to Vinland CEO Juan Carlos Segarra Perez on the importance of journalist mental health for guaranteeing continued coverage of critical issues. 
IWPR: When and why did you start Vinland Solutions, and how does your programme support journalists?
Perez:  Vinland Solutions was established in Mexico in 2005 to provide support to victims of violence and major natural or man-made disasters. In 2007, given the escalation in violence in our country the need to support vulnerable groups (such as journalists, human rights defenders, etc) was recognised. We began working with different NGOs and private institutions to support journalists, communicators, and human rights defenders as there were no protocols for addressing these groups in our country.
The programme includes psychosocial awareness since the beneficiary journalists are often unaware of these tools and their importance. We provide training and manuals on psychosocial security to provide them with prevention and self-care tools, strengthening their physical and mental security and improving their quality of life.
In the second instance, we provide counseling and tools to individuals and teams that require them to raise their security levels and work more precisely and with less emotional burden, regulating stress levels and communication.
We also provide remote support to people who are at risk or in danger to help them through the process and avoid unnecessary risks.
Finally, individual sessions are provided to those who suffer from severe stress or post-traumatic stress disorder (PTSD) to help them overcome these conditions and return to normalcy.
The therapy or support provided to journalists is different from traditional therapy as we need to get the person out of a vulnerable situation quickly. At Vinland, we have developed and customised quick-response protocols for different situations and pathologies.
What are the main challenges in providing psychological support to journalists in Latin America?
Journalists usually turn to us for acute stress or post-traumatic stress disorder caused by violence against them or their media outlets. Lately, many journalists have come with symptoms of burnout and vicarious trauma syndrome. Unfortunately, psychological care is still taboo in much of Latin America. 
Thanks to programmes like IWPR's Consortium to Support Independent Journalism in the region (CAPIR), journalists can see direct results with their colleagues, which makes them more likely to seek help for themselves. Over the years, we have observed greater openness, but more information is needed on the subject, and people need to understand that it is an effective tool to increase their level of security and improve their quality of life.
Another obstacle we face is learned behavior; 80 per cent of those who seek help are women because they have a greater understanding of emotions and their importance, unlike men who view asking for help as a weakness rather than a strength. Fortunately, this is beginning to change thanks to the efforts of organisations and support programmes like CAPIR.
Psychosocial awareness is essential so that journalists can see and know the tools they can access and that they are not alone in their work. They can see that these tools are designed for them and that they will not make them more vulnerable or show weakness. On the contrary, journalists will be able to continue their work more safely and without having to deal with excessive emotional burdens.
What can independent media with limited resources do to improve the mental health of their workers and freelancers?
First and foremost, they have to provide information and be open to their staff in order to provide them with psychological tools. They can also provide access to the manuals that we create through CAPIR, which are free and can be obtained on the Totem website. They can also approach organisations that can finance and/or provide this type of assistance.
In prevention, the most effective approach is to train teams of journalists, so that they have the basic tools for self-care. This way, the people working on the teams are informed about the issue and victims do not feel isolated when facing major problems.
Does supporting the mental health of journalists have a positive impact on freedom of expression?
Yes, it has a positive impact since it helps them raise their levels of security, to not act impulsively, and develop tools to do their job more effectively and efficiently. Over the years and through these programmes, it has been observed that journalists that have received psychological support perform their work in a more focused and careful way, thus anticipating possible emergencies or crises.
There are many success stories, but due to confidentiality reasons, I cannot share them here unless the journalist authorizes it. However, all kinds of cases have been dealt with, from burnout to post-traumatic stress. Approximately 95 per cent of the journalists who have received attention, training, and/or counseling have significantly raised their levels of security and their quality of life, as the tools are not only for their work but also for their personal lives.
How has IWPR's CAPIR project impacted on Vinland's work in the region?
For Vinland, it has been a platform to expand support for journalists in the region, as there is a great need and most media outlets and freelancers would not have the means to access these services. For this reason, we are so committed to the CAPIR project, as it is an enriching experience that helps us connect and provide support to people who truly need it. This project has been quite a challenge, as we have had to develop intervention manuals and techniques customised by country or area, in order to provide personalised and human attention, breaking barriers of borders, problems, politics, and gender, all with the goal of solving problems as precisely as possible.
This project has been able to reach a very large number of people who need and require our help. It has been a journey full of learning, humanity, and exchange with people who are so full of life, aspirations, and commitment to the search for truth. All I can say is that journalists are special and committed human beings, and we have nothing more to offer than all the help and support that is in our hands.