Key Elections Test Philippines' Traditional Gender Roles
Crucial polls provide opportunity to confront misogyny in political power and public discourse.
Key Elections Test Philippines' Traditional Gender Roles
Crucial polls provide opportunity to confront misogyny in political power and public discourse.
Ferdinand Marcos Jr., the son of the late dictator Ferdinand Marcos, and Davao city Mayor Sara Duterte, daughter of President Rodrigo Duterte, take part in a rally as they campaign for the presidency and the vice presidency on February 19, 2022 in Caloocan, Metro Manila, Philippines. © Ezra Acayan/Getty Images
The only female candidates vying for the top two national posts in Philippines' May 9 elections come from divergent political paths, but both are being forced to navigate misogynistic stereotypes exacerbated by the constant sexist remarks of outgoing president Rodrigo Duterte. 
The leading vice-presidential candidate is Sara Duterte, the president's own daughter, defying her father's loud advice that this is not a job for a woman.
The first female mayor of Davao City, a video of her punching a local sheriff - to loud applause - went viral in 2011, and her cropped hair and tomboy image has long been part of her public persona.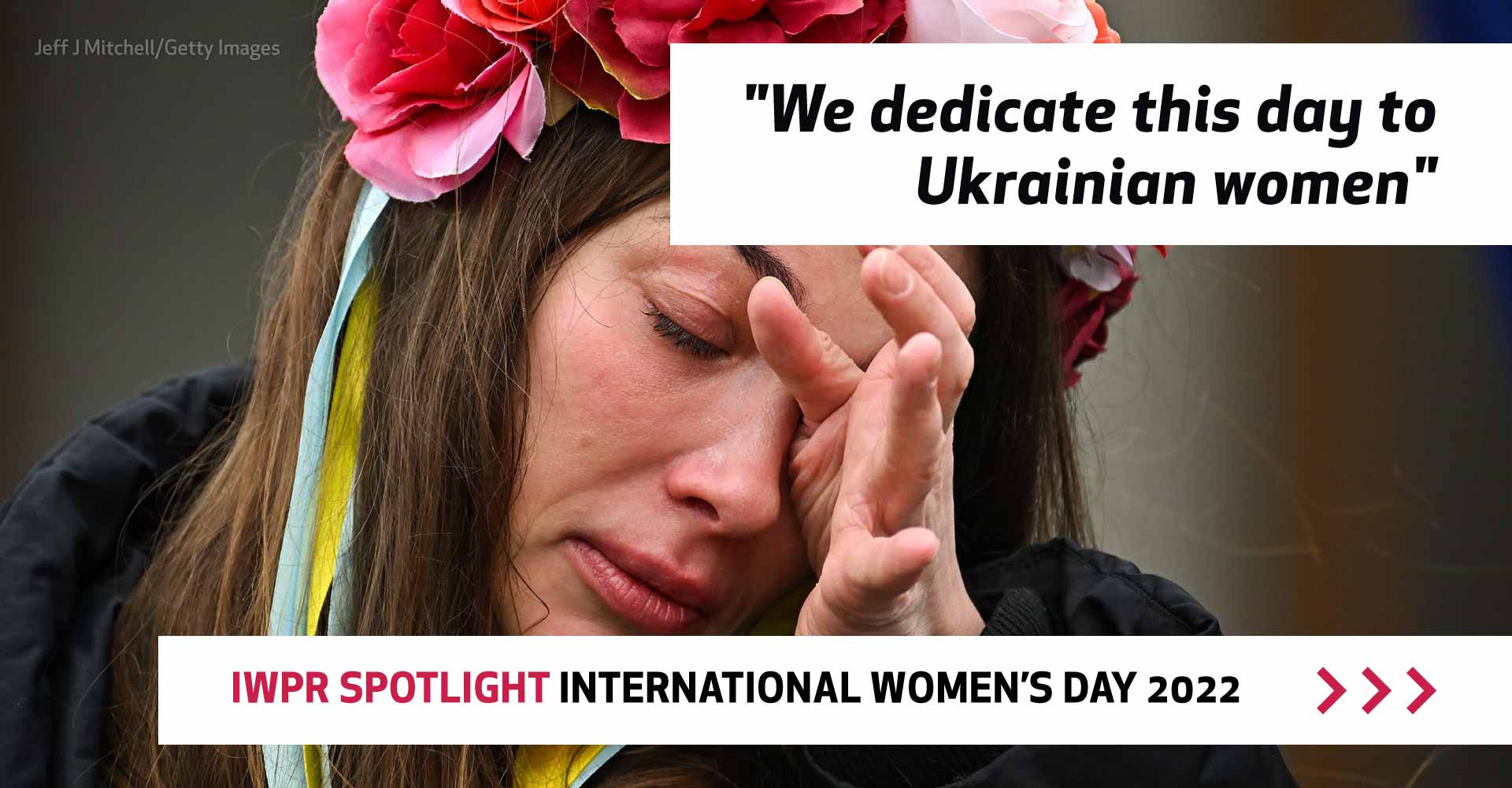 Now she dons a feminine look more often: made-up face, coloured and styled hair, and favouring skirts and dresses over her usual denims. 
She is playing into the ideal Filipina's image of typecaste femininity, while at the same time, effectively bucking the antiquated image of women from Filipino political dynasties as nothing more than proxy candidates for the male figure. 
The so-called "daughterte" (portmanteau of daughter of Duterte) promises unity, more jobs, enhancing education and skills training, and peacebuilding in communities. 
She vows to pursue her father's highly contentious war on drugs, but with additional rehabilitation centres and livelihood activities. 
The only female presidential candidate, incumbent vice-president Leni Robredo, also appears to be manipulating gender stereotypes to her advantage. 
Previously attacked for her motherly, nurturing image, her strategy has been to use these characteristics to frame herself as the Duterte antithesis: the empathetic, tactful and smart leader versus the loudmouth authoritarian ruling with an iron fist. 
Robredo is consistently the second top choice in presidential surveys - the frontrunner being the former dictator's son and namesake Ferdinand Marcos Jr.
She has vehemently condemned what she said were "senseless killings" in the current administration's war on drugs. 
Robredo's campaign centres on good governance and transparency, claiming that an honest government would uplift the lives of Filipinos. She promises a government that addresses the pandemic response and boosts human rights, education and youth, jobs creation, public services and social safety nets. 
The elder Duterte has also subjected Robredo to a multitude of sexist remarks, taunting her as a weak leader and admitting to ogling her legs during official meetings.
He has become known for his displays of inappropriate behaviour, including publicly kissing a migrant Filipino worker on the mouth and admitting to sexually assaulting their maid when he was a teenager.
Duterte previously instructed soldiers – apparently in jest - to shoot female guerillas in the vagina, saying that without it, women are useless. 
Human rights advocates have been dismayed at the level of discourse in these political races too. 
By and large, the Philippine election remains personality-centric where voters treat their politicians as celebrities, while ridiculing people who want to argue issues. 
Double standards and traditional gender roles very much hold water in a family-oriented nation, and women are expected to be smart but timid, an effective follower but not a leader. 
A recent World Values Survey revealed over half of Filipinos believe men make better political figures than women, reinforcing the patriarchal view that a literal strong man leader is necessary. 
This remains the case even though the Philippines has had two women heads of state, Corazon Aquino and Gloria Macapagal-Arroyo. 
Women legislators make up 28 per cent of the house of representatives and 29 per cent of the senate. This is below the international benchmark of 30 per cent for a critical mass in representative politics, but higher than the 25.5 per cent worldwide average.
Now, some political players are pushing for a Leni-Sara tandem, which could make history as it would be the first time that the country's top two political posts were held by women. 
Both candidates welcomed the endorsement, but stand by their original running mates.
 
The May elections will be crucial for the Philippines, not least because they will determine the next chapter as the nation builds back from the pandemic that caused an additional 3.9 million people to live in poverty, 4.2 million to lose jobs and 7.9 million to suffer pay cuts.
But it will be an opportune time to confront sexism in political power and public discourse, and to show a younger generation that womanhood does not equate weakness.