Institute for War and Peace Reporting | Giving Voice, Driving Change
IWPR-Trained Journalist Killed in Helmand
Reporter had defied death threats to continue covering Taliban operations.
By IWPR
Mohammed Ilyas Dayee. (Photo from Dayee's Facebook page)

Dayee interviewing the head of counter-narcotics in Helmand for an IWPR article in 2007. (Photo: Safai/IWPR)
IWPR-trained journalist Mohammed Ilyas Dayee was killed by a car bomb in Helmand's provincial capital Lashkar Gah on November 11.
The 32-year-old was working for a number of well-known outlets, including.
Azadi Radio, and had reportedly received numerous death threats for his coverage of Taleban operations.
There was no immediate claim of responsibility for the attack, which also injured several other civilians.
Like many other local journalists, Dayee had been warned not to report on the insurgents' activities in the southern Afghanistan province. Militants had recently searched his home and threatened him once again.
During Dayee's time with IWPR he also covered numerous stories about the Taleban, including the backlash that followed their lynching of an eight-year-old boy in 2010.
In a personal piece he wrote for IWPR in 2010 he highlighted his 2007 story on efforts to encourage farmers to switch from growing opium poppy to pomegranates. The local government subsequently invested in 1,000 acres of orchards for local growers.
"This was my best report and I remain proud of it," he wrote, adding, "Reports like this come from the bottom of my heart."
---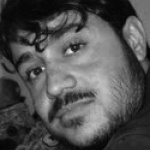 I was born on January 4, 1988, in the Nad Ali district of Helmand province in Afghanistan.

While avoiding large-scale violence, province sees low turnout for Afghan parliamentary election.
21 Sep 10

Lynching of eight-year-old in Helmand universally condemned, may turn tide of opinion against Taleban.
19 Jun 10

Helmand's farmers are chopping down their pomegranate trees for the more lucrative opium plants, while blaming the government for failing to help them.
21 Nov 07
---
---
As coronavirus sweeps the globe, IWPR's network of local reporters, activists and analysts are examining the economic, social and political impact of this era-defining pandemic.
More IWPR's Global Voices
Online event explores how journalists need to approach this challenging issue.
Despite official claims, country lacks the basic telecommunications infrastructure to make this happen.