Bosnia: The Town That Resisted Ethnic Division
Despite nationalist politics elsewhere, residents refuse to be divided along ethnic lines.
Bosnia: The Town That Resisted Ethnic Division
Despite nationalist politics elsewhere, residents refuse to be divided along ethnic lines.
A small river runs through the center of Vareš. The whole area is rich in water. © IWPR
Empty streets of Vareš. The town has only half of its pre-war population. © IWPR
The Mayor of Vareš municipality is a Croat, Zdravko Marojevic, who was elected twice thanks to the votes he received from Bosniaks. © IWPR
Children attend classes only in the morning because there is no need to organize them in two shifts, like before the war, when the school had 5 times more pupils. © IWPR
A board in the school's hallway decorated by Croat children who celebrate Christmas. © IWPR
Principal of the primary school in Vareš is a Bosniak, Muris Parić (right), and vice-principal is a Croat, Ilijana Vidović. © IWPR
Tucked away between steep mountains and lush forests, with architecture that testifies to its Ottoman, Austro-Hungarian and Yugoslav past, Vareš looks like many other small mining towns scattered around Bosnia that have seen better days and are now being left to a slow decay. 
Visitors in summer may be charmed by the beautiful nature surrounding the town, the unspoilt lake or by the hospitality of local people. In the dead of winter, imagination is needed to see past the neglected residential blocks, empty streets and signs of poverty visible everywhere. 
And yet, despite this decay, Vareš - 50 km north from Sarajevo - is known throughout Bosnia as one of the handful of places which has managed to resist ethnic divisions promoted by nationalist political leaders on all sides over the past three decades. 
Highly unusually, the town's mayor is a Bosnian Croat, now serving his second term thanks to Bosniak support, and the town's primary school is one of very few in the Herzegovina and Central Bosnia regions not separated along ethnic lines. 
Vareš is located within the Bosniak-Croat Federation created in 1995 by the US-brokered Dayton peace agreement alongside a predominantly Serb Republika Srpska (RS), linked by a central government. Before the Bosnian 1992-95 Bosnian war, Bosnian Croats were the majority in the Vareš municipality, which had about 22,000 inhabitants from all ethnic groups at the time. 
However, during the war ethnic composition of the municipality changed and Bosniaks are now the majority. Although Bosniaks and Croats were allies at the beginning of the Bosnian conflict, they fought each other between 1992 and 1994.    
Dayton stipulates that a Bosnian Serb member of the state tripartite presidency can only be elected by voters in RS, while Bosniak and Croat members are to be elected in the Federation. 
According to the 2013 census, about 70 per cent of the population in the Federation are Bosniaks, 22 per cent are Croats and only about 2.5 per cent are Serbs. Bosnian Croats, led by the right-wing Croatian Democratic Union (HDZ), claim that the election law is discriminatory because it allows the more numerous Bosniaks in the Federation to elect a Croat representative in the state presidency and call for it to be urgently changed. 
But the fact that Bosniaks have the final say in every local election has not hindered the town's Croat mayor, Zdravko Marošević, elected in 2016 and again in 2020.
"I won not because I promote the interests of Croats, Bosniaks, or Serbs, but because I promote the interests of all citizens of Vareš equally," he said. 
Although Marošević is a member of HDZ, there are no party insignia to be seen in his spacious office, decorated with a large photo of Vareš in summer, with Bosnia's and the city's coat of arms above it.
The 65-year-old, a son of a miner himself, said that he believed the town's fortunes were on the up.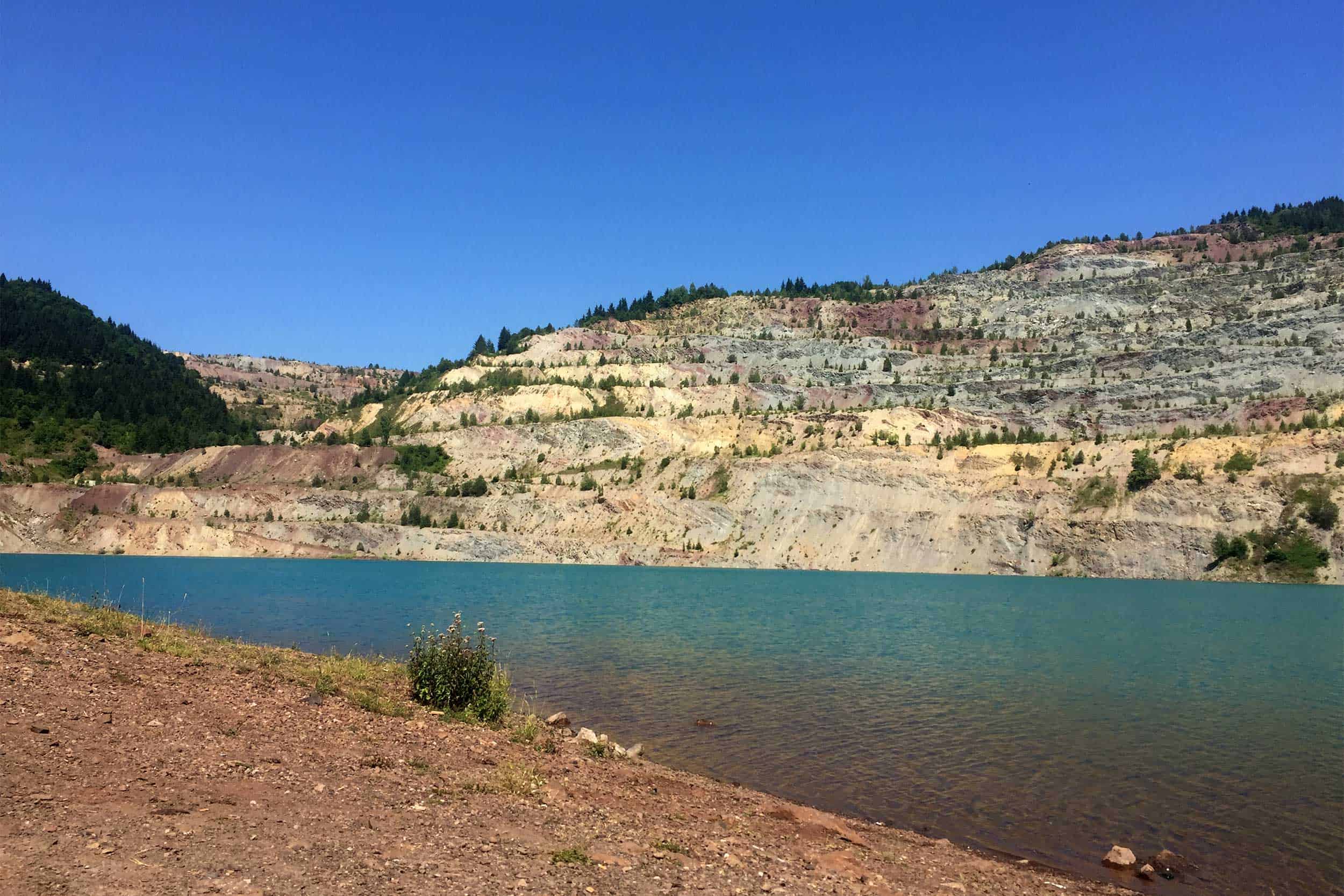 "My predecessor said that Vareš was a dying town with no future. But I believe that Vareš has a great future ahead, thanks to the foreign investments in local mines and tourism," Marošević continued. "Our goal is to create employment for young, educated people and to keep them here."
Indeed, change may be coming, thanks to a huge recent investment by Adriatic Metal, an international company developing zinc and silver deposit. It has already spent 20 million US dollars drilling around Vareš and its proposed 244.5m dollar financial package will be the biggest foreign investment into Bosnia since the early 1990s.
The Adriatic Metal mine will start production in 2023 and provide employment to 350 workers, with the whole town expected to benefit.
Trying to explain why Vareš has escaped ethnic divisions, Marošević said that this might be, in part, due to the nature of mine work.
"When people are down in the pit, they are all comrades. No one cares whether the one next to him is a Bosniak, Croat or a Serb – all that matters is that they can rely on each other," he said.  
Barbara, a young Serb woman working in a local bakery, said that everything the mayor said about good inter-ethnic relations in Vareš was true. 
"I am a Serb married to an ethnic Albanian, my colleagues at work are Bosnian Croats, and we all get along very well. I've never had any problems because I am an ethnic Serb," she said.
ONE SCHOOL FOR ALL CHILDREN
One of the things that make Vareš stand out from other towns in the Herzegovina and Central Bosnia regions of the Federation is its refusal to implement the so-called "two schools under one roof" system, which has led to segregation of children in many ethnically mixed communities.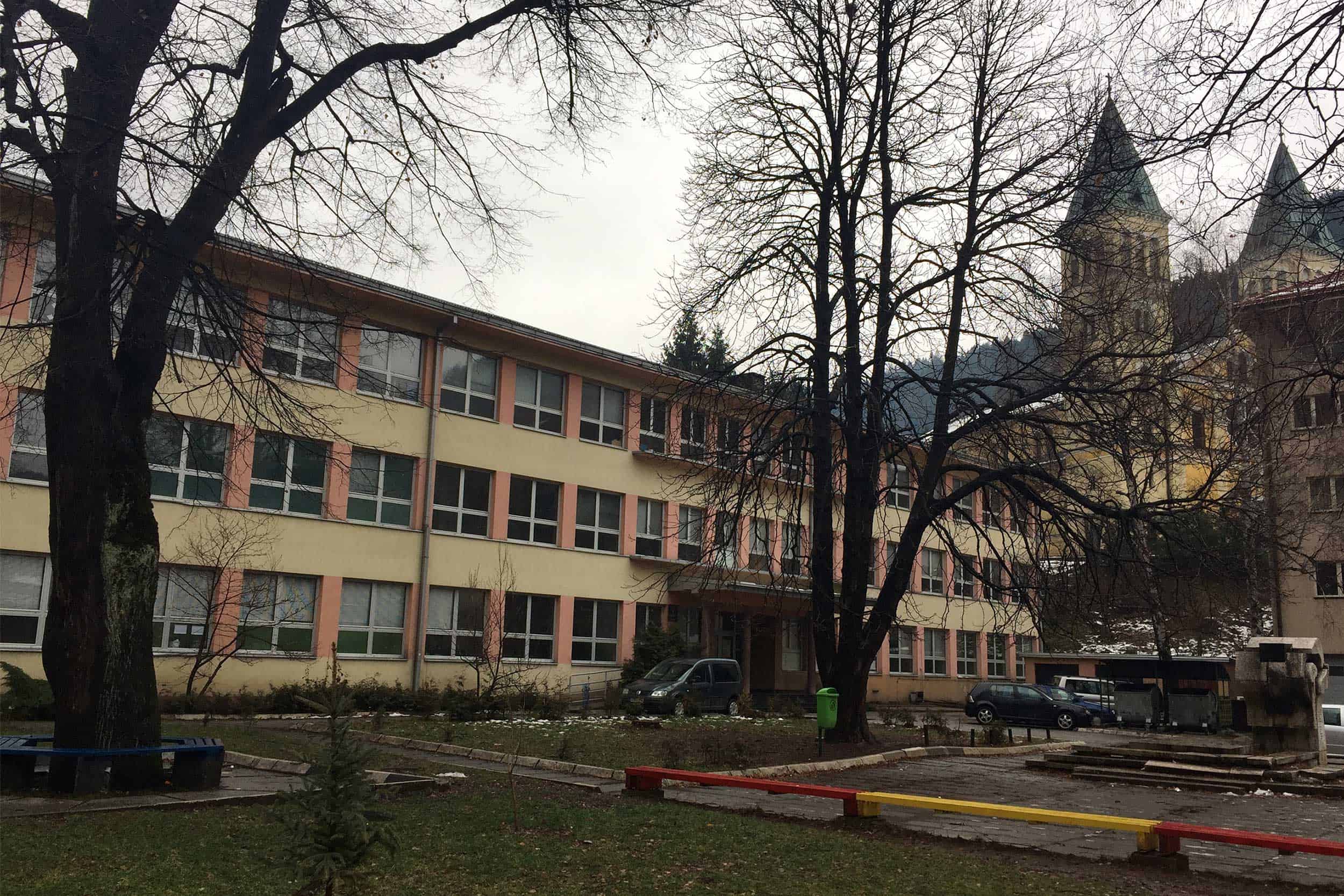 More than 50 schools in the Federation operate under this system, where children of different ethnicity – mostly Croats and Bosniaks – attend the same school but have separate lessons. The system was introduced two decades ago by the international community - schools in RS do not accommodate the needs of minority pupils - in order to encourage children of returnees in areas in which they were the minority ethnic group to mix with children from the majority.
However, this has in time turned into a form of segregation because such schools often have separate entrances and shifts for children of different ethnicities, which prevents them from having contact with each other, as well as segregated school boards and administrations who rarely communicate. Some schools even built walls and fences to physically separate Bosniak and Croat children who attend classes in the same shift. 
Vareš school principal Muris Parić recalls when this sytem was introduced, 20 years ago. Croat children were supposed to occupy one floor and Bosniak children two, because there were more of them. There were to be two principals, two deputies, two parents' and pupils' councils as well as separate lessons following different curricula. 
However, Parić – an ethnic Bosniak - said that right from the start he and his Croat deputy realised that such division would be a problem. Instead, they allocated classrooms to certain subjects in which both Bosniak and Croat children would attend classes, but at different times and following their own curriculum. Now, one teacher gives classes to both Croat and Bosniak children, but in their chosen language. 
Parić emphasizes that the school staff have put a lot of effort into preventing complete separation of pupils. 
"Our Bosniak and Croat children spend breaks together, they go to school trips together, they attend extracurricular activities together. So, there is no segregation like in some other parts of the country," Parić said.
Principal's deputy Ilijana Vidović, an ethnic Croat, agreed that these efforts had paid off. 
"Children hang out together and grow up together, which creates strong bonds between them, despite having different curricula," she said.
Vidović added that children from Vareš were often puzzled to see what ethnic separation had done elsewhere in the country.
"A former, Croat, pupil went to Mostar to study there and when she invited her Croat friends to go to a cafe in the Bosniak-held part of the city, they were shocked," Vidović said. "They told her that it was too dangerous, that Bosniaks would treat them as enemies – she couldn't believe her ears! She grew up hanging out with Bosniak and Croat children alike, they went to the same cafes together, and their ethnicity was never an issue."
Vidović said that the atmosphere in school was a microcosm of the wider community.
 
"This school is my second home," she continued, "and it is important to me that I get along with my colleagues. The same with Vareš. This is my home and it's big enough for all of us, so why should we be divided?"