A Birth That Felt Like Death
Displaced and impoverished by war, a mother-to-be desperately seeks help.
A Birth That Felt Like Death
Displaced and impoverished by war, a mother-to-be desperately seeks help.
A woman and her daughter cross the street in front of a destroyed building in the al- Marja neighbourhood. (Photo: Hussam Kuwaifatiyeh)
When I woke up on that morning in August 2015, all I could think about was returning home. We had fled our village because of the relentless bombing of the regime aircraft. At the time, I was living with my stepmother in a village far away from my husband, my family and my mother.
But still, I felt optimistic because I was about to give birth to a boy. I already had two children and soon there would be three.  I thought that my husband would be very happy. I used to dream of his joy and that of our families when I gave birth.
In the evening, I felt a heaviness in my stomach. I told my stepmother and she said that the baby was coming. I was so far from my family, but when the time comes to give birth there is no escape from it. While my father, his wife and my two young daughters slept, I endured my labour pains. I could hardly wait for sunrise. I kept thinking about my husband and my mother and my home until the next day finally came.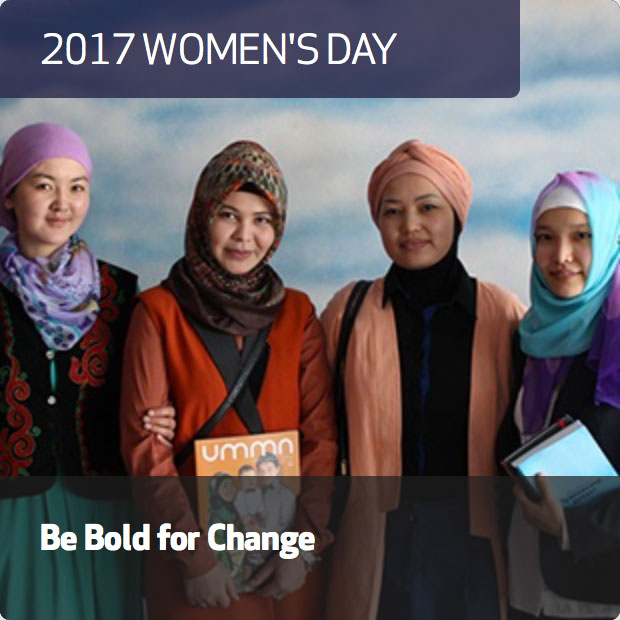 I woke up my stepmother and told her that I could no longer bear the pain. So she woke my father, who said to me, "Come, my daughter, pack your stuff and I will call Um Khaled to go with you [to the hospital]."
Um Khaled was a good woman who lived alone because all her children had grown up and got married. She accepted my father's request to accompany me. Um Khaled and I walked down the street to search for someone to take us to al-Suqaylabiyah national hospital, and finally found a minibus heading in that direction.
At the first regime checkpoint, they took our IDs to check them. One soldier even searched through all my things and treated me rudely, probably because of the information he found on my ID about my religious affiliation and where I came from.
Although we managed to cross that checkpoint, there were more problems when we reached the al-Nahel checkpoint at the al-Suqaylabiyah roundabout. The soldier there carefully examined my ID, which said I was from Qabr Fidda. There were violent confrontations ongoing   between the regime and Free Syrian Army factions there. The soldier asked me about my husband, indicating his different religious affiliation which was clearly stated on my ID. I couldn't find the words to answer him because my husband, along with my brothers and all the other young people of the village, was fighting on the frontlines there. I was terrified.
Um Khaled took control of the situation and told him, "Her husband works in Lebanon."
We managed to cross the checkpoint and continued quickly towards the national hospital, where I entered the women's clinics. A lady examined me and asked how far along I was. I told her I had completed the ninth month.
She replied, "You will not give birth today nor even in a week's time, go back to your home rather than staying here."
I was very concerned but had to leave along with Um Khaled. Where was I going to give birth to my child when I didn't have enough money to go to a gynecologist? I looked inside my wallet and found 4,000 Syrian pounds, which was far too little. I raised my eyes up to the sky and said, "Oh my God, what can I do?"
I asked Um Khaled, "Can you lend me some money which I'll return as soon as I get home?"
"Yes, my daughter," she said. "I will take you to a gynecologist".
I went with her to a doctor, Fida al-Akkad and told her my story. I also told her that I didn't have much money and that I was a displaced person.
She was sympathetic and decided said she would only ask for a small sum in payment.
I entered the delivery room and a nurse gave me an injection to help accelerate the birth. A few minutes later I felt that my stomach was about to explode from the pain. I asked the nurse to help relieve this agony but she told me that anesthetic was expensive and asked if I could pay for it.
I remained silent and endured the continuous pain. Its severity made me feel as if my soul was about to leave my body. I kept screaming and crying for three hours.
After strenuous attempts to help labour progress, the doctor discovered that my uterine muscles were shrunken, so she gave me an injection to relax me and a few minutes later she said, "Your son is about to be born, will you help me?"
I began to scream loudly. I thought of the people closest to me in the world, my mother and my husband.  
I heard the doctor giving thanks to God. I gave my newborn child a miserable look then closed my eyes and passed out.
When I woke up, I saw that Um Khaled had dressed the baby. She told me that the doctor wanted to close the clinic and that we had to leave. I told her that I was in great pain and couldn't walk. She said that we had no choice but to go. We gave the doctor 8,000 Syrian pounds and left.
I was tired, I needed to sleep and the weather was so hot.
"I can no longer walk," I told Um Khaled and sat down in the street. I sat there for two hours in the blazing sun, crying, while passers by looked at me.
I felt that I was about to lose consciousness, about to die.
All of a sudden a lady put her hand on my shoulder and blessed me. She gave me a glass of water and a chair to rest on until the minibus arrived.
As soon as I arrived at my father's village I went to his house, took a shower and slept after my long and painful day.
There was nothing happy about giving birth so far away from my husband, my mother and my home. It was a birth that felt more like a death, filled with pain and displacement. This is the reality for the poor people of my country.
Maryam Ibrahim, 24, is from Qabr Fidda village in Hama. When she was pregnant with her third child, the regime occupied her village and she was forced to flee with her two daughters to a neighbouring village. She is currently still displaced in the Idlib countryside.