Afghan Women Hounded Out of the Media
Campaign of intimidation has had devastating effect in Afghan country's east.
Afghan Women Hounded Out of the Media
Campaign of intimidation has had devastating effect in Afghan country's east.
Female presenter working on a news package for a radio station in Kabul. © Paula Bronstein/Getty Images
When Zinat Qureshi returned home from her job as a radio reporter on the evening of July 24, 2016, she received a call that would change her life.
A man who said he was from an Islamic State (IS)-affiliated group told her that she was being watched and followed.
"We wanted to kill you just moments ago, when you were approaching your home, but we are giving you another chance to live," he said.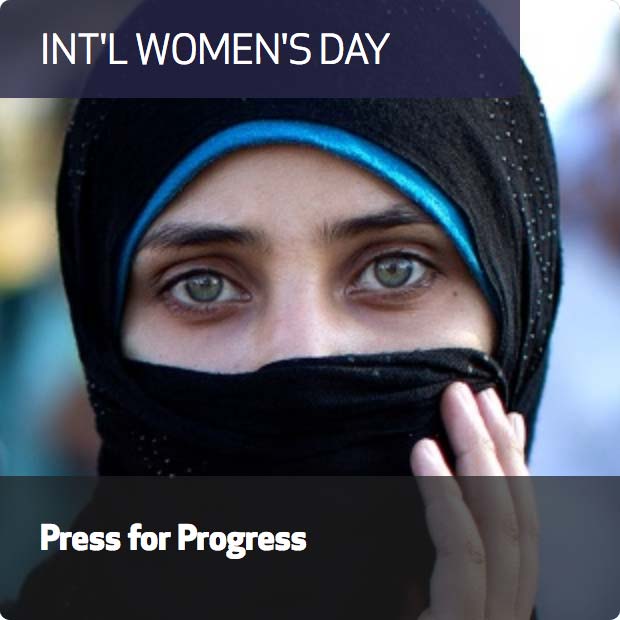 This was not the first threat that Qureshi, a radio journalist for the last six years, had received from IS-Khorasan, the offshoot of the militant group that has become active in her home province of Nangarhar.
Previous callers had warned her that the stations where she had worked, including Safa and Pashtunistan, were vile and immoral influences.
"IS kept telling me that the radio promotoes prostitution and atheism," she continued.
Qureshi had feared that making a formal complaint to the police would shame her in the eyes of the local community. After that July call, she decided that pursuing her career was clearly too dangerous. Qureshi had been so enraged, she recalls, that she threw her phone at the wall and smashed it.
"My heart and mobile were broken together," she said. "After that incident, I never went back to work at the radio."
Female journalists in eastern Afghanistan are facing serious threats. At least 70 based in Nangarhar's provincial capital Jalalabad have left the sector in the last three years, an IWPR investigation has found.
That has left barely more than a dozen female journalists working in the entire province. Threats from both the Taleban and IS affiliates have also had a chilling effect on the wider media landscape too.  
Other women also told IWPR about the intimidation that had forced them to abandon their media careers.
Malala Maiwandi worked with Jalalabad television network Enikas from 2016 until the end of 2017, when she left her job after receiving death threats. She has been unemployed ever since.
Maiwandi, who lives in Shahrak Sheikh Misray in Jalalabad, said that one morning she had discovered a letter lying in front of her house as she left for work.
On a piece of paper with the logo of the Islamic Emirate of the Taleban, the document warned her to stop going to work. The sound of a female voice broadcast over the radio or television was un-Islamic act, the note continued, and having warned her not to even leave her house any more, it concluded, "To us, killing you would be no different from killing a cat."
Ziba Alokozai had worked for four years at Kilid Radio and was developing a programme for women called Zan Dar Ayna Rooz (Woman in Today's Mirror) when she was also forced to quit her job.
Militants had repeatedly called her father and brother, threatening dire consequences if she continued to work in the media.
Alokozai said that on January 1, 2018, her father received a call from a man identifying himself as a member of IS who said that if his daughter went to work the following day, he would have to carry her dead body home from the radio in the evening.
"The first day of January was the day when all my hopes and dreams were shattered," she said, explaining that that had been the end of her media career.
Alokozai said she no longer felt safe, even though her home in the third district of Jalalabad city was close to police headquarters.
The impact on local media outlets has been dramatic. For example, Radio Television Afghanistan (RTA) in Nangarhar has seen 18 women resign following extremist threats includes over the last three years. Fourteen women left Meena Radio and nine felt forced to abandon their work at Maram Radio.
Zabihullah Ghazi, the head of the Committee to Protect Journalists in eastern Afghanistan, confirmed that only around 15 female journalists now work in Jalalabad.
This has sometimes had a devastating effect on production. Kawosh Nangial, director of Meena Radio, said that his network had lost thousands of listeners due to so many of its female journalists leaving.
Zirak Zahin, director of Jalalabad's Abasin radio network, said that they had had to suspend broadcasts altogether after the loss of five female staff members.
"We couldn't have commercial ads without producing and developing social and cultural programmes for women," he said. "So our radio programmes were stopped."
The threats have not been limited to female journalists alone. Over the past four years, some eight media outlets in Jalalabad city – including Inikas radio, Pajhwok news agency and Qalam radio - have been bombed. These attacks have killed four journalists and wounded 19 others.
And at least 15 radio, TV and print outlets in Jalalabad city have closed down in the last three years as the result of intimidation by militant networks.
Youssef Zarifi, a Pajhwok reporter in Jalalabad, says he and his male colleagues had been threatened a number of times.
"I have to work in the media out of necessity," he told IWPR, adding that if he had any other way of making a decent living he would leave journalism.
A much more diverse media landscape has long been viewed as among the major achievement of Afghan governments since the fall of the Taleban in 2001.
But veteran local journalist Zirak Fahim said the loss of so many female journalists was a serious blow to freedom of speech in Afghanistan.
"When a woman at home does not hear the voice of another woman from the radio, she feels diminished and incomplete," agreed media analyst Najibullah Atal.
Awrang Samim, director of Nangarhar's department of information and culture, said that he had been unaware of the rate of attrition among female journalists. He said that had he been informed, he would have taken steps to resolve the situation together with the provincial governor and local police.
For now, women forced out of the media see no hope in the near future of being able to return to pursuing their dreams.
Qureshi, the former radio reporter, now works at a charitable foundation. Although the job is three times better paid than her previous work as a reporter -  she now receives 300 US dollars a month - she said it was far less satisfying or interesting than journalism.
"I loved the world and was happy with 100 dollars," she said. "But now I'm broken by receiving 300."
This report was produced under IWPR's Supporting Investigative Reporting in Local Media and Strengthening Civil Society across Afghanistan initiative, funded by the British Embassy Kabul.