IWPR's weekly Ukraine Justice Report provides an overview of key events and links to essential reading from Ukrainian and international reports alongside dedicated IWPR reporting and analysis.
Image from the scene of the event from video surveillance cameras. © Office of the Prosecutor General
Ukraine: Shot in the Back
Victims suffered at least 12 gunshot wounds and died at the scene.
Yuriy Byelousov heads the war crimes department in the prosecutor general's office. © Andriy Dubchak
Ukraine: Prosecuting the Crime of Genocide
"Russia's goal is the destruction of the national group of Ukrainians."
Tuesday, 28 March '23
This week's overview of key events and links to essential reading.
•  The ICC to Open Representation Office in Ukraine 
•  Member of Russian Parliament Accused of Coordinating Occupation of Kherson 
•  Russian Commander to Be Tried
•  Police Identified Russian Commander Who Shot at Civilians 
•  Russian Reported on Suspicion of Publicly Calling for Genocide 
More from IWPR's Ukraine coverage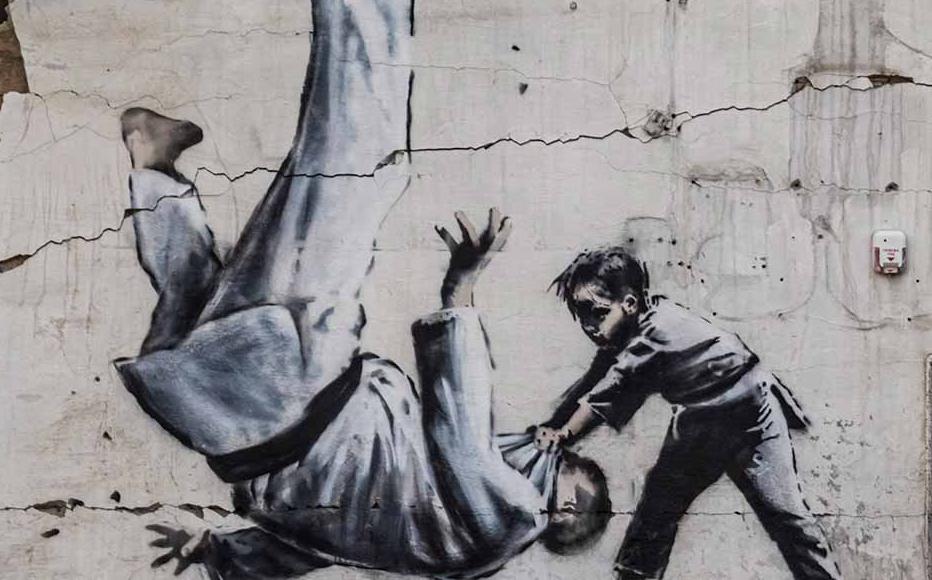 Graffiti of a child throwing a man over on the floor is seen on a wall amid damaged buildings in Borodyanka on November 09, 2022 in Kyiv Region, Ukraine. Borodyanka was hit particularly hard by Russian airstrikes in the first few weeks of the conflict. © Ed Ram/Getty Images
Oleksandr Kamyshin is head of Ukraine's rail state company. © Ukrzaliznytsia's press office
Like any other Ukrainian, the last 12 months have presented Sevgil Musaieva, Ukrainska Pravda's editor-in-chief, with innumerable challenges: from her team's safety and security to the outlet's financial support to how to operate amid power outages caused by Russian shelling. © Courtesy of S. Musaieva.
Iryna Kondratova is head of the Kharkiv Regional Perinatal Centre. © Ihor Tambiiev
Serhiy Prytula is a former TV presenter, actor and politician who has been fundraising since 2014 in the wake of the Kremlin's annexation of Crimea. © Lesya Kharchenko
Ulyana Moroz, Lviv Puppet Theatre director. © Still from video by Lviv Puppet Theatre.
A celebrated Ukrainian medic Yuliia Paevska, code name Taira, rose to fame on March 15, 2022 when she managed to smuggle out of Mariupol footage of the southern city under Russian siege. She was by Russian forces the day after and spent 94 days as a prisoner of war. She developed a course on tactical medicine and organised a unit of volunteers, called later the Angels of Taira, which has evacuated hundreds of wounded servicemen and civilians. © Courtesy of Y. Paevska. © Courtesy of Y. Paevska.
Olena Khromova and her husband Oleh opened the café Protagoniste in 2019 and planned to create a space to bring Kharkiv's creative youth together. © Liudmyla Budina
Ukraine: One Year On
IWPR looks at the impact of the full-scale invasion on ordinary Ukrainians.
Since February 24, 2022 Ukraine has withstood bombing, siege and unbearable atrocities. Russia's full-scale invasion of Ukraine has brought the worst destruction Europe has seen since WWII.
But the Russian missiles have not shattered Ukrainians' resilience.