Culture
Sherdor Madrasa in Samarkand, Uzbekistan. © Teseum/Flickr
Highlighting how citizen activism can protect the region's housing and heritage.
24 May 21
IWPR project manager who coordinated a project aimed at preventing violent extremism and training religious leaders in how to use social media to communicate with young people.
21 Dec 20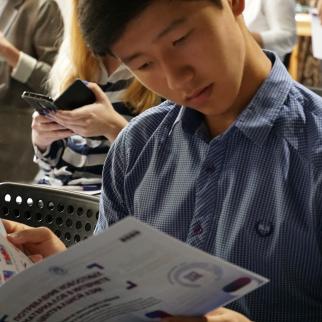 A member of audience going through the report. © CABAR/IWPR
Ground-breaking IWPR research shows how access to information is changing.
2 Oct 19