Uzbek President's Media Promises Ring Hollow
Despite the head of state's supposed backing of courageous journalism, harassment continues apace.
Uzbek President's Media Promises Ring Hollow
Despite the head of state's supposed backing of courageous journalism, harassment continues apace.
Uzbek President Shavkat Mirziyoyev. © Official web-site of the President of Uzbekistan, president.uz
Uzbek President Shavkat Mirziyoyev has made much of his apparent support for the media in recent months.
During a February visit to the Fergana region, he appealed to journalists, "Do not be afraid to deliver [information] fairly. The president is with you."
Two months earlier he told parliament that while "many local officials do not like provocative and critical journalistic reports, since they violate their calm and carefree existence… publicity and freedom of speech are a demand of the times, a demand of reforms in Uzbekistan".
"Officials continue to harass and threaten journalists with impunity, while legislation continues to shrink the space for free expression."
However, the facts reflect a very different reality. Officials continue to harass and threaten journalists with impunity, while legislation continues to shrink the space for free expression.
One recent high-profile incident last November involved Tashkent mayor Jakhongir Artykhodjaev, who in an audio clip posted online was heard insulting two journalists - Zafarbek Solizhonov and Bakhodir Akhmedov from Kun.uz - and threatening them with physical violence.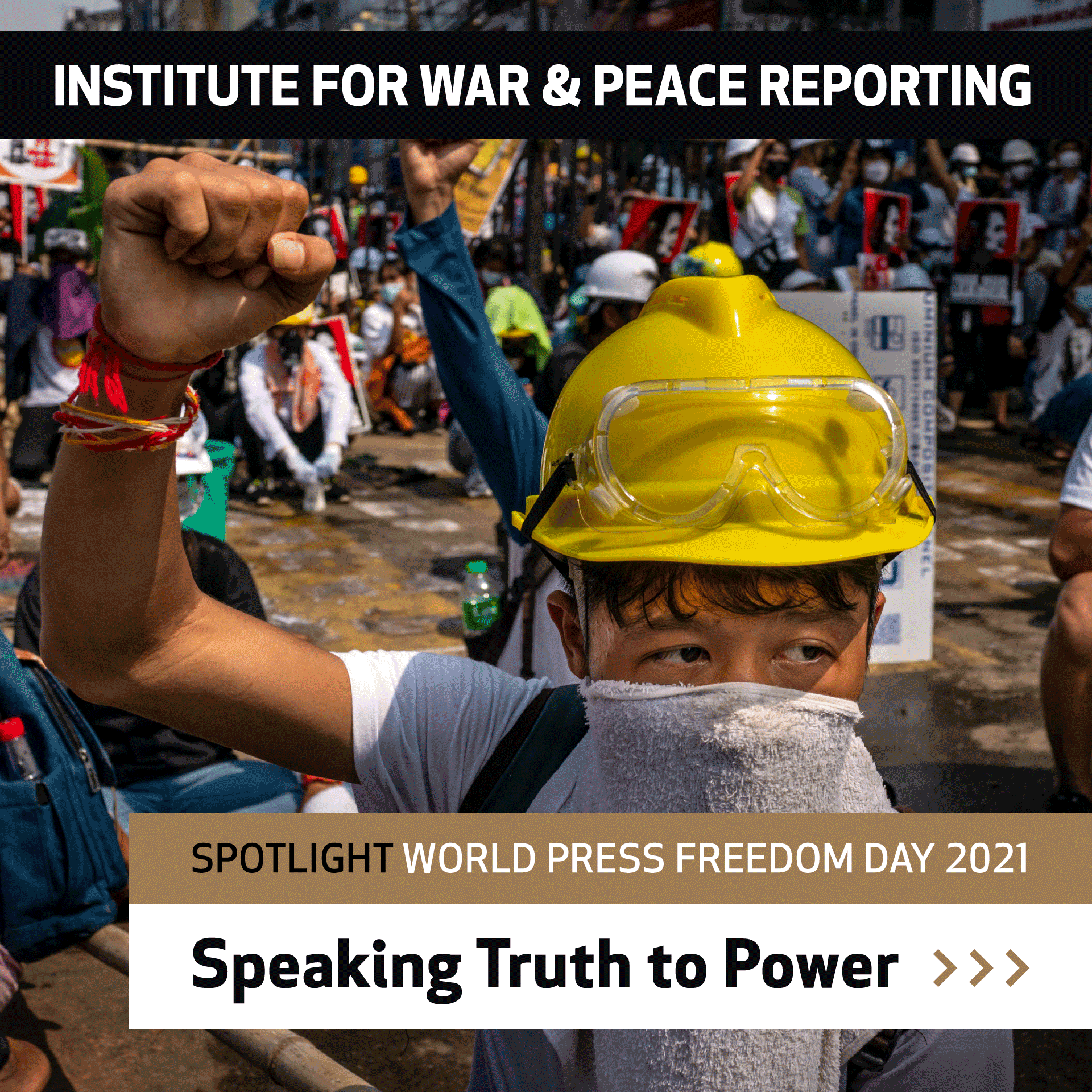 The prosecutor general's office concluded that the mayor's words "were broad, not directed to a specific person and did not contain a real threat" and that the journalists did not have the right to publish the conversation. Solizhonov and Akhmedov were subsequently fired from Kun.uz media.
"Today, the awakening of freedom of speech lost, the media lost," Akhmedov said on Telegram.
The same month, the agency of information and mass communications warned the popular Gazeta.uz website about the "serious legal consequences" of material that compared statistics of hospitalised Covid-19 patients and the health ministry data. 
The agency also issued Kun.uz media with a warning for publishing social media users' opinions about problems with gas and electricity supply.
Indeed, social media is another area where criticism of the country's authorities is being met with increasing harassment. 
When blogger Nodirbek Khodzhimatov publicly called for Mirziyoyev to investigate corruption in Andijan in 2019, he was arrested for ten days. The same year, fellow blogger Nafosat Ollashukurova was detained for broadcasting a protest march in Khorezm online. Last year, another blogger Abdufattokh Nuritdinov posted information on Facebook to raise issues of corruption; he was sentenced to 15 days detention and fined for slander. 
Journalists are not even safe outside the country. In August 2020, Bobomurod Abdullaev was arrested in Kyrgyzstan and extradited to Uzbekistan at the request of the state security services which accused him of using a pseudonym on social media to call for the overthrow of the government. Abdullaev was released when it emerged that he had no connection to the posts; the authorities even compensated him by awarding him with a three-room apartment.
It is true to say that there has been some relaxation of online freedom since Mirziyoyev came to power. In January 2019, Uzbekistan restored access to a number of previously blocked websites including the RFE/RL Uzbek service Ozodlik, Current Time TV, Deutsche Welle and Amnesty International.
The following month, the authorities unblocked access to Facebook and YouTube. 
Uzbek journalists agree that the horizons of freedom of speech have significantly expanded under the new president. The media now publishes critical materials that were impossible to imagine during the presidency of his predecessor Islam Karimov, and some reporters also note that people have been more willing to speak to journalists.
But topics remain taboo, notably any criticism of the president, his family or the upper echelons of power, as well as coverage of the activities of the state security service.
And while the president publicly promotes the importance of the media as a check and balance to power, the country is taking legal measures to restrict its reach.
Previously, prosecutions for insult or slander against the president were limited to traditional media publications; at the end of March, the authorities included the internet.
Before this, at the end of 2020, the authorities cancelled criminal liability for slander and insult, in a move with seemed in step with the demands of the media and human rights defenders.
However, this decriminalisation was effectively invalidated by amendments to the legislation that introduced a system of penalties for "disseminating false information". 
In February 2021, parliament began discussing amendments to the information law that would punish bloggers for disseminating unverified information deemed to threaten public order. 
Those spreading fake news that has led to "humiliation of dignity or discrediting the person" will be fined, and, in cases of repeated offending, even sentenced to two years imprisonment.
A similar system of penalties was introduced for "disseminating false information containing a threat to public order or security". The maximum sentence is three years in prison.
In addition, journalists may face prison for "disseminating false information about the quarantine and spread of dangerous infections," in changes introduced in March. The various punishments an include three years imprisonment.
All these vaguely worded amendments give the authorities even greater scope to clamp down on   freedom of speech. Ahead of presidential elections due this October, we can only expect pressure on media - including bloggers – to increase. And as experience elsewhere in the region shows, such tendencies are likely to be long-lasting.
Marat Mamadshoev is an IWPR editor for Tajikistan and Uzbekistan.