Tajikistan: Women Mountain Guides Scale New Peaks
An almost unheard job for a woman in the conservative Central Asian country.
Tajikistan: Women Mountain Guides Scale New Peaks
An almost unheard job for a woman in the conservative Central Asian country.
A lake in the scenic Pamir mountains.
For Umeda Kurbonbekova, the majestic mountain ranges of Tajikistan – some of the highest in the world – have always held a special magic.  She believes, she says, that they attract people whose hearts are as big as the mountains themselves.  
Kurbonbekova is a mountain guide, spending most of her time leading tours of foreign tourists in extreme conditions through this sometimes perilous but spectacular territory, 
It is a challenging job for anyone, but in the conservative Central Asian country of Tajikistan, almost unheard of for a woman.
In traditional Tajik society, it is believed that a woman's main task is to bear children and take care of her husband. Women face discrimination and inequality in social, economic and political life; most, especially in rural areas, do not work outside the home.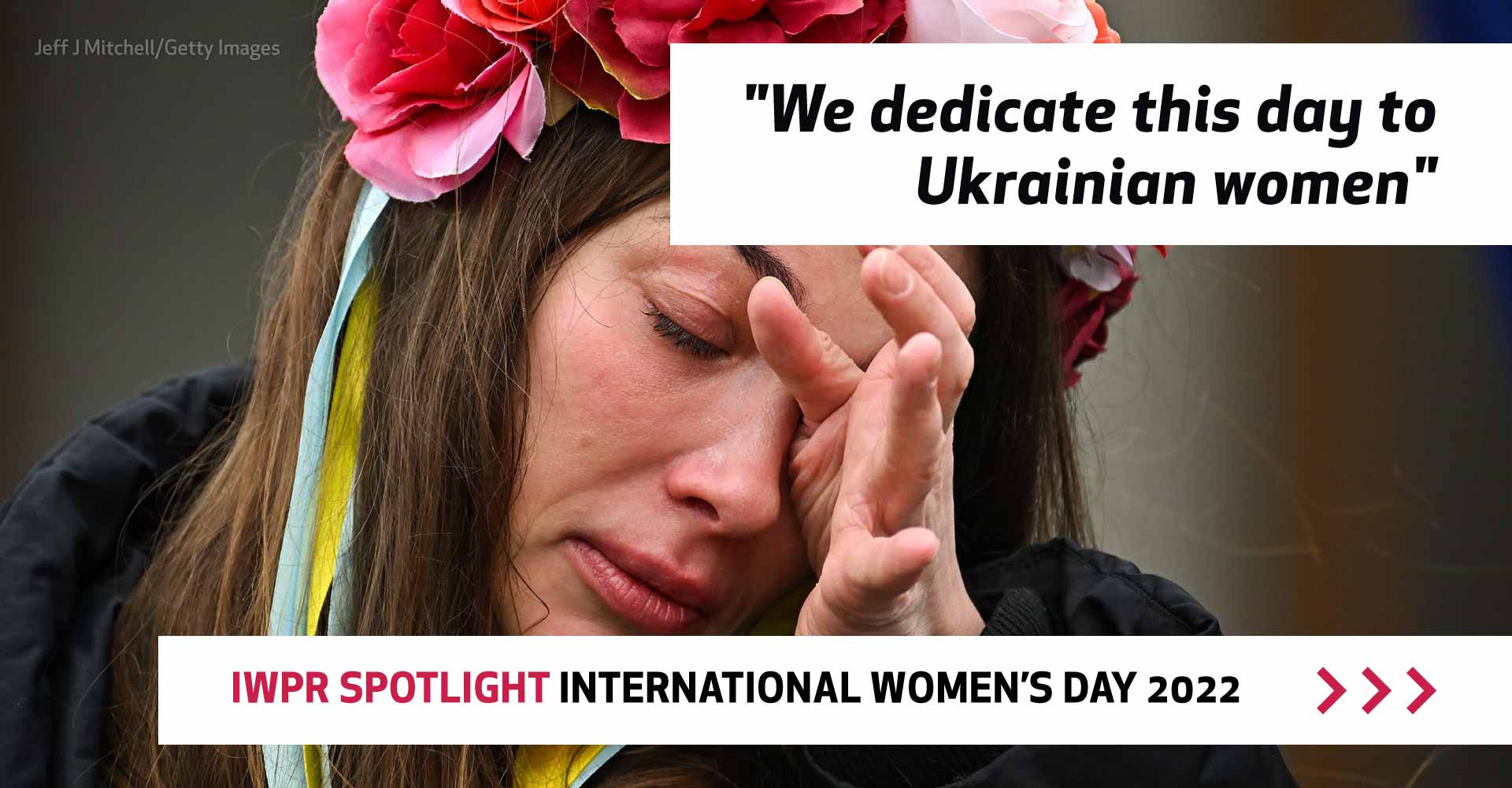 Kurbonbekova said that she had the huge advantage of a more progressive background.
"I grew up in a family where boys and girls were brought up equally, she said. A mother of four girls, she continued, "My husband is my strongest support and backbone after my parents. My husband and I were classmates, and he was the first person who supported me in choosing my profession." 
Life in the mountains can be hard, she said, describing a typical day guiding tourists, generally from Europe, the US, Russia and Malaysia. Among them were women, children and even the elderly, with days in the mountains scheduled on a minute-by-minute basis.  
"I wake up before everyone else, make breakfast for the guests or order food," she continued. "After a short briefing, off we go. Observing the safety of movement in the mountainous area, wearing special shoes and clothing and, accordingly, with special food that you need in the mountains. Stocks of water need to suffice until the next stop. Along the way we tell them the history of the area, historical events that happened here, legends and myths, and familiarise them little by little with the culture of the area," she said. 
Kurbonbekova, an English translator by training, has been working in tourism for almost 20 years and now heads her own Javohir travel agency.
"I always wanted to see the world and also show the world the great potential and history of Persians," she said.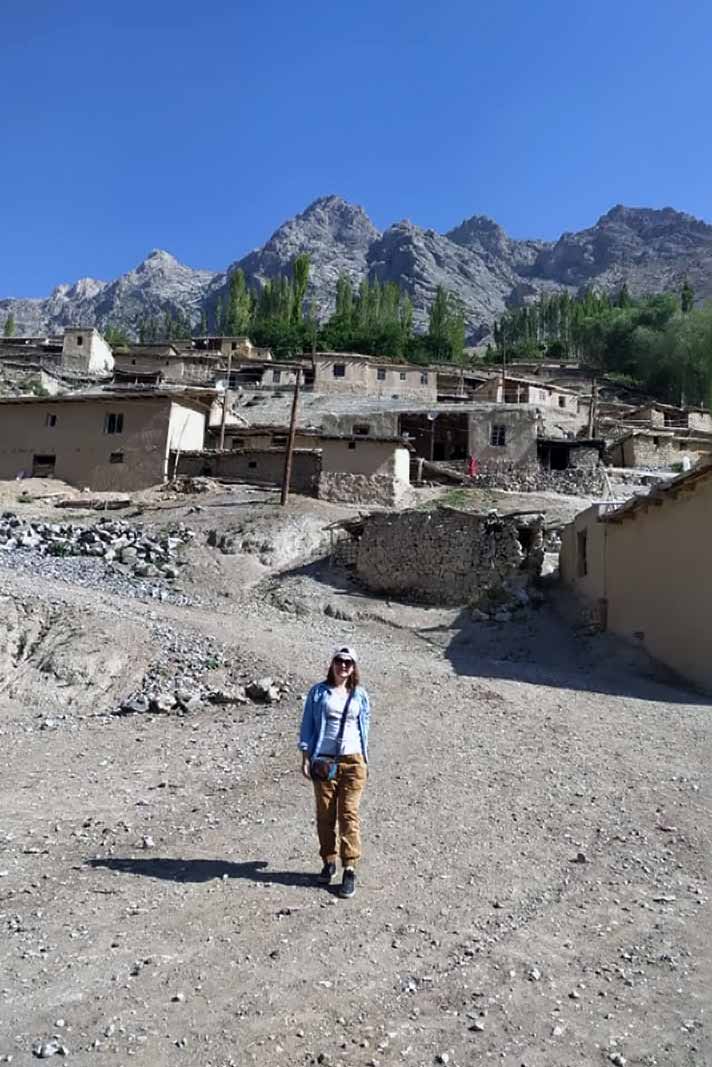 A love of history was also what inspired Farangis Sharipova, another mountain guide, to pursue her career.
"My choice was influenced by my father, a historian. When we would go for walks or go somewhere, he would always talk about the history of the place," she recalled. 
But Sharipova faced a far harder struggle to achieve her dream.
Having started off guiding tourists around museums and then towns, she has been taking groups to the mountains for the last ten years and now works with the Shahin Tour travel agency.
Her parents, she said, did not like the idea of her being alone with groups of men in the mountains; her husband was at first unhappy with her choice of work, although he has since accepted it. 
"So far our mentality has not accepted this profession," Sharipova said. She was training one young woman to become a mountain guide herself, but suspected that she would not continue working in this role after she got married.
Sharipova said that tourists were also sometimes sceptical about trusting a woman to lead them through difficult terrain.
"It takes a toll on your psyche," she continued. "I've repeatedly been asked, distrustfully, if I could really accompany them to the mountains.".
Physical strength could sometimes be an issue, she acknowledged. 
"A year ago, a female hiker from Germany fell from a bridge into the water," she said. "When I rushed to her rescue, my strength alone was not enough to pull her out. Then the male guides pulled the woman out of the water."
Ahead of the tourist season in the mountains of Tajikistan, which begins in late spring and lasts until the end of autumn. Sharipova said that she was preparing to take about 100 tourists from Poland and Uzbekistan to the Fann mountains. Considered one of the most beautiful tourist destinations in Tajikistan, they are 130 km from the capital Dushanbe, in the southwest Pamir-Alay mountains. 
"When I take foreigners to the mountain kishlaks [wintering places], they welcome us like relatives. Despite their hard life, they truly give us with everything they have," she said. "Their hospitality and openness fascinate both me and the foreigners and gives us the strength to continue our journey."
She said that visitors from Central Asia and Russia were surprised to see a woman as their guide in the mountains, but Europeans were less prejudiced. 
Kurbonbekova is currently developing four new tourist routes that meet international standards in the least developed regions of Tajikistan.
She said that Tajikistan's tourist industry was being held back by weak infrastructure and poor service, especially in more remote areas.
More tourists would see the beauty of their country's mountains and nature if the authorities prepared the right conditions for them, she continued. 
"They don't understand that when tourists who travel alone see the poor conditions, the rudeness of communication with guests, they leave with a negative impression of our history and culture."
Sharipova said that women guides could present a different view of Tajikistan to outsiders, adding, "We need to explain to men that…whoever and wherever you go, the guide is the face of their country."