Start of School in Jeopardy as Nagorny Karabakh Blockade Continues
Education institutions are due to reopen on September 1, but parents worry for children's well-being.
Start of School in Jeopardy as Nagorny Karabakh Blockade Continues
Education institutions are due to reopen on September 1, but parents worry for children's well-being.
Elina Hambardzumyan in Stepanakert, with four of her six children; five of them are of school age. The start of school for the about 20,000 school children in Nagorny Karabakh is shrouded in uncertainty as the blockade of the region drags into its ninth month. © Siranush Sargsyan
Mother-of six Elina Hambardzumyan spent two weeks searching the shops of Stepanakert, Nagorny Karabakh's main city, to find a notebook and two red-ink pens ahead of the start of the school year. The 32-year-old was desperate for stationery and other school supplies: as an Azerbaijani blockade of the Armenian-populated region drags into its ninth month, shelves remain empty.
"That's all I have found, now I have to choose who I will give them to. My eldest son has to start the seventh grade, my two daughters the third and the second, while my twins the first grade," she told IWPR, holding her two-month-old baby in her arms. "I am worried I will not be able to send my children to school."
The start of school for the about 20,000 school children in the region is shrouded in uncertainty. 
Since December 2022 the Lachin corridor, the only road connecting Karabakh to Armenia and the rest of the world, has been blocked: first by Baku-backed eco-activists protesting over Karabakh authorities' allegedly illegal mining activities, then by Azerbaijani police at the official checkpoint set up on the Hagari bridge in late April. 
Even this restricted movement came to a halt in June, including for humanitarian cargo, exacerbating the region's isolation and shortages of food, medicines, fuel and other essential goods for its 120,000 residents, including about 30,000 children. 
"We are going to start the new school year in these conditions…we believe that the children and students of Artsakh [as Armenians call the region] should not be deprived of the opportunity to be educated and develop. Even under these conditions, their right to education must be fulfilled," Norayr Mkrtchyan, the region's minister of education, science, culture, youth and sports told IWPR. 
The lack of supplies is just one of numerous challenges. Mkrtchyan said that food shortages had caused child malnutrition, while the lack of electricity and heating and poor sanitary and hygienic conditions also impact on schools. The lack of fuel means that children will have to walk to school as private cars sit idle and public transport has been suspended; even the use of emergency vehicles has been reduced to the bare minimum . 
"The ministry and the government are trying to find solutions," Mkrtchyan said, adding that schools and universities were nonetheless still scheduled to resume on September 1.
The Armenian-populated breakaway region fought two wars, in the mid-1990s and at the end of 2020. The latter saw Azerbaijan regaining control over large swathes of territory it had lost, but a ceasefire brokered by Russia established that free movement through the Lachin corridor would be guaranteed.
On August 17, the UN security council convened an emergency meeting called by Armenia, but failed to issue any statement or resolution on the situation. Baku has long denied that Karabakh is under blockade and has proposed to provide humanitarian aid to the region via the Azerbaijani city of Aghdam. This alternative received the backing of Brussels and Moscow but has been rejected by Karabakh authorities who see it as  a legitimisation of Azerbaijani rule over the region. 
On August 18, the International Committee of the Red Cross (ICRC) urged "to resume urgently needed humanitarian deliveries" to the region. The only humanitarian organisation operating across the Lachin corridor, including the transportation of critically ill individuals, stated that the latest deliveries of medical supplies occurred on July 7 and of food on June 14.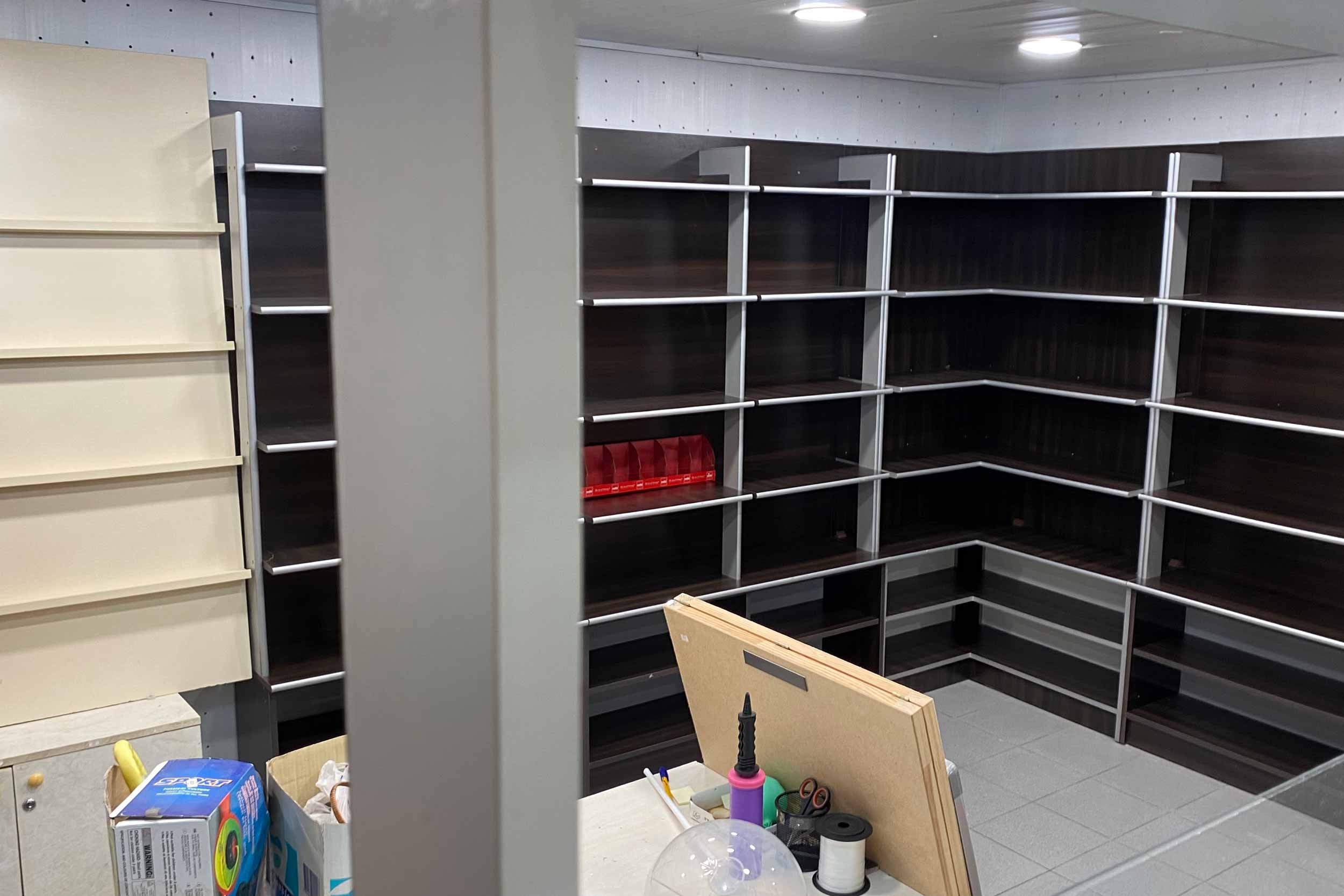 DISRUPTED EDUCATION
The 118 educational institutions in the region continued to operate in the six months of 2023 despite the blockade, but regular classes were disrupted by power outages and the interruption of gas supply.
Nune Lalayan, a social studies teacher, maintained that remaining united was key.
"It is difficult, but I know that we will overcome this challenge with strong will and honour, just like we did in the 1990s," the 37-year-old, a widow with a schoolchild, told IWPR. "I myself went to school in similar conditions: without a bag, without notebooks or stationery. However, all these obstacles did not hinder my desire to study. Knowledge is the key to our success."
Hambardzumyan is also optimistic "because my children study well and deserve education. It would be terrible if school was interrupted again, like during the war or the pandemic [in 2020]".
She is also worried about food; like many parents her day is spent in a quest to feed her family. 
"Today we ate buckwheat and nothing else - I could not find any other food, including  bread," she said.
On August 15, Karabakh's human rights defender's office reported that a 40-year-old man died of "chronic malnutrition… [and] protein and energy deficiency", as a result of the blockade.
Ombudsman Gegham Stapanyan told IWPR that ensuring the right to education was not only about merely reopening schools. 
"The conditions for the child's proper participation in the educational process include proper school feeding, availability of stationery items, appropriate sanitary conditions at the school," he said. "I believe that the government is not able to fully provide all these components under the blockade.
"At the same time, I believe that the state has an obligation to ensure the realisation of the right to education, even in conditions of its objective impossibility. In my opinion, the option of combining on-site and distance learning should be considered."
Authorities are also trying to solve the issue of students in the region who were admitted to Armenian universities as well as further education institutions abroad. 
"We reached out to interested third parties to help [us] relocate those students. We hope that we will be able to settle the transfer of all students by September 1," Mkrtchyan said. 
Gulnara Harutyunyan, from Chartar, a town about 45 kilometres east of Stepanakert, said she was worried that her 18-year-old daughter Srbuhi could not start her studies after securing a place at Yerevan Linguistics University.
"I am very worried about how she would manage to go through the Azerbaijani [checkpoint]," the 41-year-old, who lost her husband during the 2020 war, told IWPR in a phone conversation . She has two other children of school age. "Sometimes I fear that maybe I won't see my child again, but maybe this is her salvation."
On August 21 and 22, Russian peacekeepers brokered a deal to allow some residents, students and Russian passport holders, to travel via the Lachin corridor to Armenia, triggering speculation that Azerbaijani and Karabakh authorities may be within reach of an agreement.
The agreement allowed Srbuhi to travel to Yerevan to begin her studies.
"There were many people with cameras at the checkpoint. We felt like we were in a circus, they were filming us from all sides, it was very unpleasant, intimidating, and humiliating. I trembled because my father also took part in the war and died. I thought I might be mistreated because of that," the 18-year-old told IWPR in a phone conversation from the Armenian capital. 
"I came to pursue my dream to study and return to Artsakh. But under these conditions, I am not sure. Even if I am far from my family, I cannot go through those conditions of humiliation and fear again."
This publication was prepared under the "Amplify, Verify, Engage (AVE) Project" implemented with the financial support of the Ministry of Foreign Affairs, Norway.