Russia Holds Ukrainian Civilians Hostage
Moscow refuses to acknowledge thousands of detentions as prisoners families' fear for their fate.
Russia Holds Ukrainian Civilians Hostage
Moscow refuses to acknowledge thousands of detentions as prisoners families' fear for their fate.
LEFT – Anna Vuiko with her father Roman, who was abducted by Russian troops from his house in Hostomel, in Kyiv region, on March 2. The 50-year-old, who needs medications, remains in captivity, but Russian officials deny he is in their custody. RIGHT – Olena Yuzvak was taken from her house in Hostomel on March 20, together with her husband Oleg and her 22-year-old son Dmytro. She was released the following day, Oleg returned one month later, but Dmytro's whereabouts remain unknown. © LEFT - Courtesy of Anna Vuiko. RIGHT – Courtesy of Olena Yuzvak.
Hostomel
Hostomel
Hostomel
Hostomel
On February 24, Anna Vuiko and her parents watched in disbelief as Russian tanks rolled into Ukraine, but did not think to leave their home town of Hostomel, northwest of the capital Kyiv.
The following day it was too late. With all roads out of the city blocked, leaving was no longer an option. Within days, Russian troops had occupied in the town of 17,500 and seized Vuiko's father, Roman.
"In the evening he did not pick up the phone and I immediately realised that something had happened," said the 23-year-old, who now lives in the neighbouring town of Irpin. "His neighbour said that on March 2, the Russian military went door to door, smashed windows and doors and carried out searches. She saw a Russian BTR [armoured personnel carrier] driving into our yard. My father's hands were tied behind his back, he was forced into the armoured vehicle and taken away in an unknown direction."
The story of abduction, abuse, and disappearance that followed is one common to thousands of Ukrainians. There are an estimated 1,500 civilians in Russian captivity, according to Iryna Vereshchuk, minister for reintegration of the temporarily occupied territories of Ukraine. Civil society organisations such as the Kharkiv Human Rights Group warn the real figure is higher, since the Russians do not acknowledge holding civilians in captivity. Military prisoners of war amount to about 7,000, according to Ukrainian authorities.
For weeks Vuiko had no idea where her father was, until she recognised him on television.
"It was a report on a Russian TV channel, I saw him in a room that looked like a basement," she continued. "There were a lot of military and civilians there. I could see from his face that he was not well." 
Four months on, Roman Vuiko is still in captivity, having been transferred to detention centre No 1 in the western Russian city of Kursk with many other Ukrainian prisoners. The Russians have denied that they have detained him.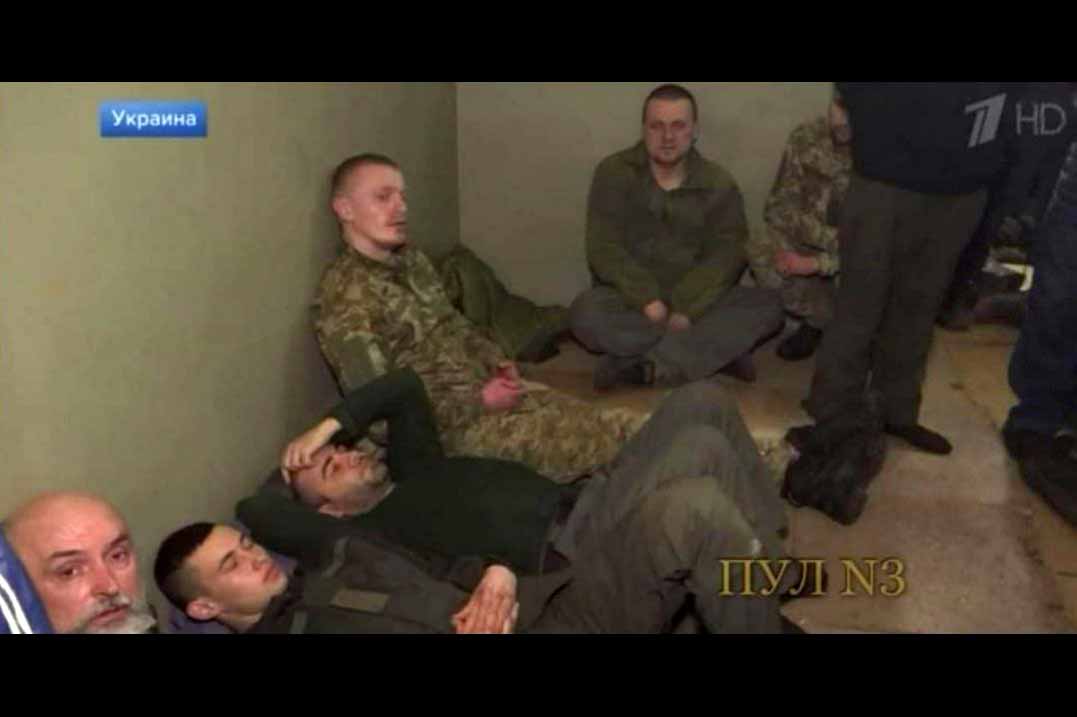 "They do not [formally] extradite civilians," Vuiko said. "They are constantly transferred from one place to another so that no one knows about these crimes. I tried to hand over medicine for him in the pre-trial detention centre through volunteers in Kursk, but they refused to take them."
The 50-year-old has a disability and needs to take daily medication. The detention of sick persons and the failure to provide them with medical assistance is a violation of international law, experts note.
"War crimes are becoming systemic."
"Holding Roman in captivity, when he needs medical supervision and daily medication, threatens his health and possibly life," said Yulia Polekhina, a lawyer with the SICH Human Rights Group, an NGO based in the eastern city of Dnipro. "We are preparing an appeal to the UN Human Rights Committee to take urgent action for his release."
Vereshchuk noted that the provisions of the Geneva Convention did not apply to civilians, so there was no mechanism for their return. Human rights activists continue to call for intensified appeals to international organisations, since increasing attention to the problem can be lifesaving for those held in captivity.
 Detention centres have been set up in the Russian cities of Kursk, Bryansk, Taganrog, Belgorod and Rostov as well as in Belarus' Naroulia.
"Civilian hostages are in the worst situation, the military are protected by the Geneva Convention and will be released eventually, but nothing is known about civilians," said Irina Badanova, an expert from the coordinating group for the release of prisoners from Ukraine's armed forces.
"No one confirms having them, so no one would ever know how they are treated or how their rights are violated. They are often kept with Ukrainian POWs. Their conditions are much worse, they are not taken out for walks, they are not provided with medical assistance, they are not receiving parcels. It would be easier to say that they are not there," Badanova concluded.
Captives include volunteers, activists, journalists, priests, lawmakers and municipal officials.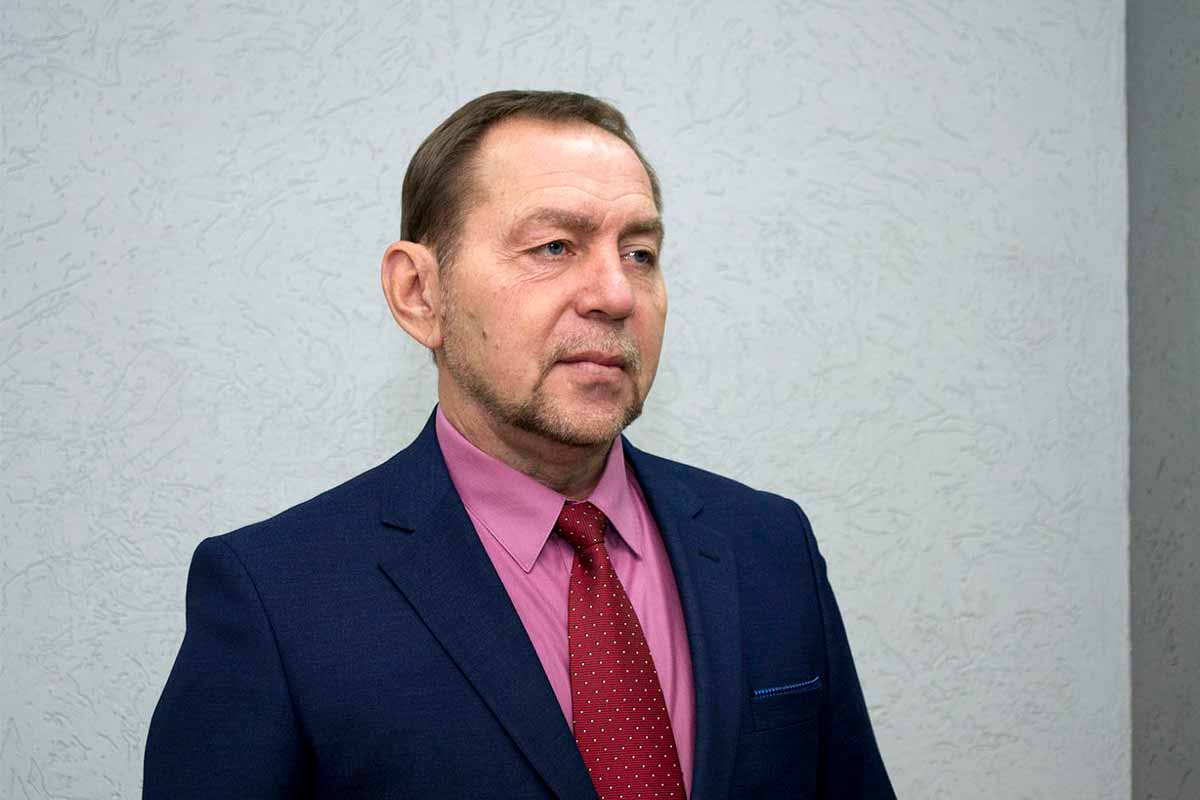 Evgeny Matveev, the 61-year-old mayor of the south-eastern city of Dniprorudne was captured at a checkpoint on March 13. In a video message released the day before, he'd said that Russian troops were close to the city.
"It was Sunday. He went to work at 6am, as usual," his wife Alla Matveeva told IWPR. "At 8am friends called me and said that the Russian military detained my husband at the checkpoint, took away his phone and car. Since then, I had no contact with him."
His capture was announced by Zaporozhya's regional governor Oleksandr Starukh, who wrote on Facebook that "war crimes are becoming systemic".  
Russians took over most of the Zaporozhye region in the early weeks of the invasion. Dniprorudne was not occupied but remained cut off from Ukraine-controlled territory as Russian soldiers captured all the roads in and out of the city of 18,000.
On February 27, Matveev led the unarmed civilian protest against Russians who were heading towards his city. After long negotiations, the Russian army retreated. But two weeks later, Matveev was captured.
"We can't find him anywhere," his wife said. "No one confirms his whereabouts."
Enforced disappearance of a person, according to Ukrainian human rights activists, is an international crime and is prohibited by the Geneva Conventions.
"The person was detained without a single reason," Polekhina explained. "He wasn't armed, he was a civilian. Evgeny did not allow the occupants' troops to enter the city and perhaps this was the reason."
With the help of human rights activists, Matveeva appealed to the International Committee of the Red Cross (ICRC) and the Interagency Coordination Headquarters in Russia, which gathers information about prisoners under the aegis of the ministry of defence. The lawyers also filed a complaint to the European Court of Human Rights (ECtHR).
Olena Yuzvak, a 49-year-old doctor from Hostomel, has also appealed to ICRC to help her discover the whereabouts of her 22-year-old son Dmytro, abducted on March 20.
"We were trapped in our house since the day after the invasion. Staying alive was a real lottery," she told IWPR.
"The prisoners are broken, physically and mentally." 
Russians entered their house and shot and wounded her husband Oleg. The family of three were blindfolded, squashed into a military vehicle and taken for questioning to a building Russians had turned into an interrogation centre. Elena was released the next day; Oleg and Dmytro stayed behind.
"They were taken to Belarus, to a so-called filtration camp in the city of Naroulia," she explained. "It was a large cold hangar, prisoners sat on the floor. They were interrogated and often beaten." 
Oleg was sent to the pre-trial detention centre in Kursk where he stayed for a month and was then released on April 24 as part of a prisoner exchange.
"When he returned home, I could not recognise him. He lost a lot of weight, was emaciated and had two broken ribs. But he was home. We still do not know where my son is," she said.
Traumatised, Oleg does not speak much about his captivity. Interrogations and abuse took a toll on his health. He said that captors wanted to know if he was involved in the "Nazi movement", but soon they lost interest in him. When he asked his guards what his status was, he was told that he was "a person obstructing a special military operation".
 Dmytro remains missing.
"We don't know what to do," his mother said. "The Russians do not confirm that they have him. I am so worried… the prisoners are broken, physically and mentally [by the Russian]. They just ruined our lives."