Moldova's Fake News Fightback
How NGOs and independent media united to counter an organised disinformation campaign.
Moldova's Fake News Fightback
How NGOs and independent media united to counter an organised disinformation campaign.
President of Moldova Maia Sandu. © Maia Sandu's Facebook page
Last autumns' presidential elections in Moldova saw a predictable wave of political propaganda
in a country where politicians and parties monopolise the media industry.
But for the first time, the NGO sector and independent media launched a counter-campaign aiming to identify and debunk fake news and disinformation.
The November election saw the pro-Russian former president Igor Dodon campaigning for his second term, while pro-European candidate Maia Sandu fought to keep Moldova on its European path.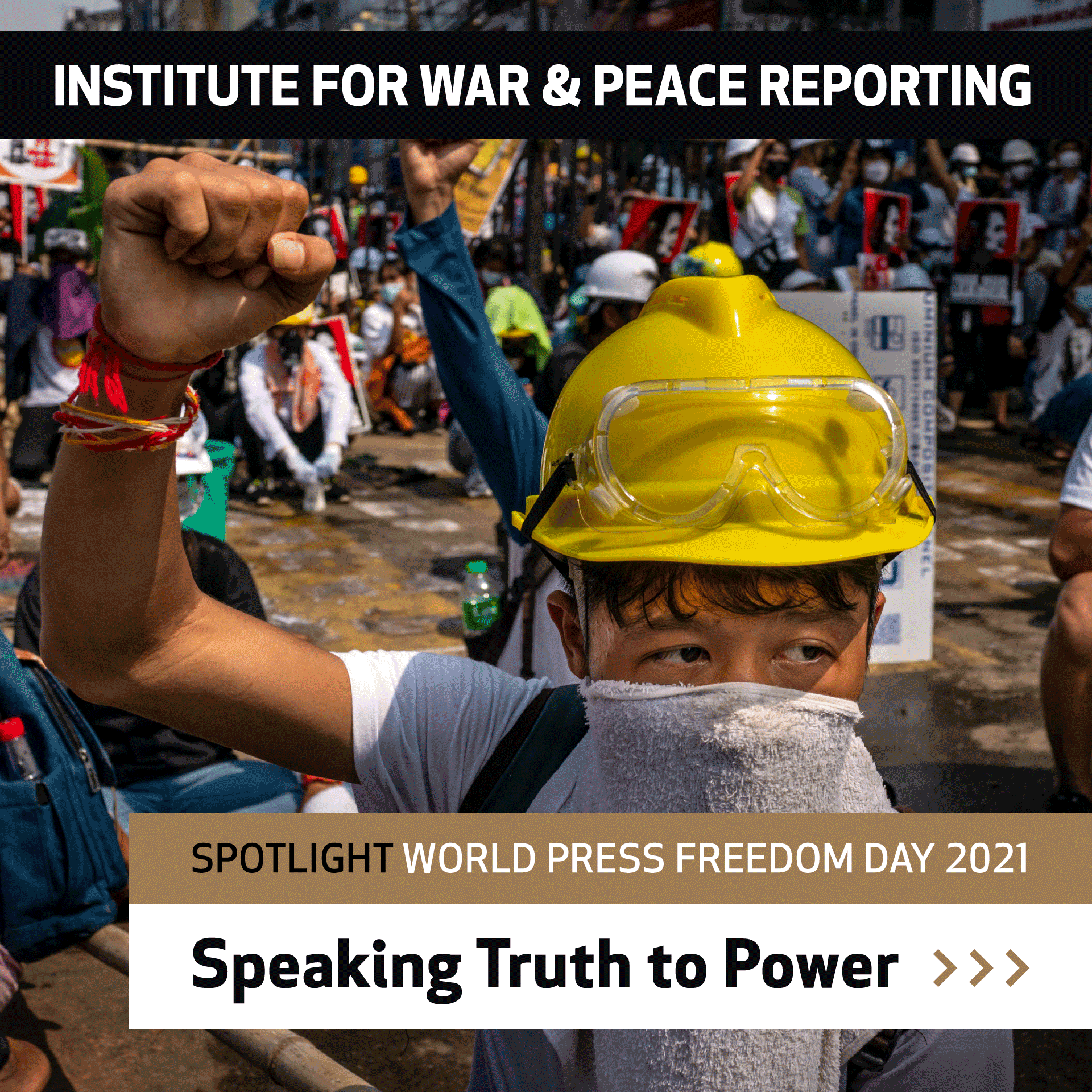 Dodon was backed by a strong media empire, including several TV stations, dozens of websites, numerous analysts and journalists. According to an investigative series by RISE Moldova, he also hired a Russian team of specialist political and social media advisers.
Disinformation had also played a major part in the November 2016 presidential election, when a piece of fake news about the coming of 30,000 Syrian refugees to Moldova following a supposed deal between Sandu and German chancellor Angela Merkel was widely thought to have swung the vote in favour of Dodon.
In the 2020 contest, Dodon's central propaganda theme was that Sandu was merely a Western puppet who was unfit to lead the country. Supporters alleged that Sandu was preparing to launch a "colour revolution" similar to previous uprisings in countries including Georgia and Ukraine and that the entire pro-European opposition represented foreign interests. 
The fake news efforts also featured claims that Sandu, an unmarried woman without children, intended to undermine the institution of the family and favour the rights of the LGBTQ community over more conservative families. 
The Independent Press Association (API). API teamed up with the Watchdog Community NGO and Demagog - a Moldovan project of the International Alliance of the Romanian Journalists (AIJR) - to launch Stop Fals to debunk false narratives and offer an objective perspective on the campaign. 
"We assumed from the experience of 2016 and later that this election campaign would be very much about fake news or conspiracies and propaganda. We expected them to be amplified, but not so much," said Valeriu Pasa of Watchdog Community. 
Pasa said that during a single day of the 2020 presidential campaign, Watchdog detected 130 online fake news stories and other articles with an element of manipulation. 
Demagog publisher Marian Voicu said that his country had a history of being used as a forum for experimental means of control by outside actors.
"Moldova has always been a shooting range, whether we are talking about the Tsarist Empire, the Soviet Union or the Russian Federation," he said.
Currently, he continued, it was vulnerable to "the subordination of the press and politicians, the export of corruption, and the consolidation of a local kleptocracy depending on the Russian one".
Pasa said that after Moldovan oligarch Vladimir Plahotniuc fled the country in June 2019, his propaganda resources were deployed in favour of then-president Dodon. 
He described them as "press mercenaries… people who receive money to spread fake news". 
With Dodon able to draw on a large number of supportive outlets, and Sandu reliant on social media, the campaign presented the coalition with a challenge on how to remain objective. 
"I think 99.9 per cent of the cases [we investigated] were attacks and lies, fake news against Maia Sandu," said Petru Macovei, API executive director. "Which posed an editorial problem because as long as we published material from which we denied everything untrue about Maia Sandu, the other actors tended to accuse us of being Maia Sandu's electoral agents." 
Although independent media did not endorse Sandu, campaigners believe that their efforts to debunk fake news ultimately played a crucial role in upsetting Dodon's disinformation strategy.
The final vote was close, with Sandu winning 52 per cent compared to Dodon's 48 per cent, and 
Demagog's final report on the campaign noted that the fake news strategy "proved ineffective, as its goal was not achieved". 
Following the presidential election, the AIJR's anti-fake news Demagog programme expanded into Veridica.ro, a regional project for debunking fake news and disinformation covering Moldova, Romania, and Ukraine alongside foreign affairs analysis from Hungary, Serbia, Bulgaria, Poland and Turkey.
This publication was prepared under the "Amplify, Verify, Engage (AVE) Project" implemented with the financial support of the Ministry of Foreign Affairs, Norway.