Actor Saikal Zhumalieva and her co-writers brought the idea for It's Like This in My World to Theatre 705.
Zere Asylbek is a singer and performer.
Kyrgyzstan's Feminist Theatre
Bishkek centre provides rare platform to explore social issues from new perspectives.
Actor Saikal Zhumalieva and her co-writers brought the idea for It's Like This in My World to Theatre 705.
Zere Asylbek is a singer and performer.
It's not straightforward seeing a performance by Kyrgyzstan's feminist collective Theatre 705. Tickets for their latest performance, It's Like This in My World - an all-woman reimagining of Romeo and Juliet - are only available after registering and then being personally contacted by the team.
Singer and performer Zere Asylbek emphasised that this was done for safety reasons. There had been a great deal of hostility to the work of Bishkek's Theatre 705, and participants feel they need to be choosy about who attends the performance.
Gender inequality remained rampant in Kyrgyzstan, she continued, with high rates of domestic violence and even bride-kidnapping still a traditional part of life. Art was a vital platform to discuss such issues.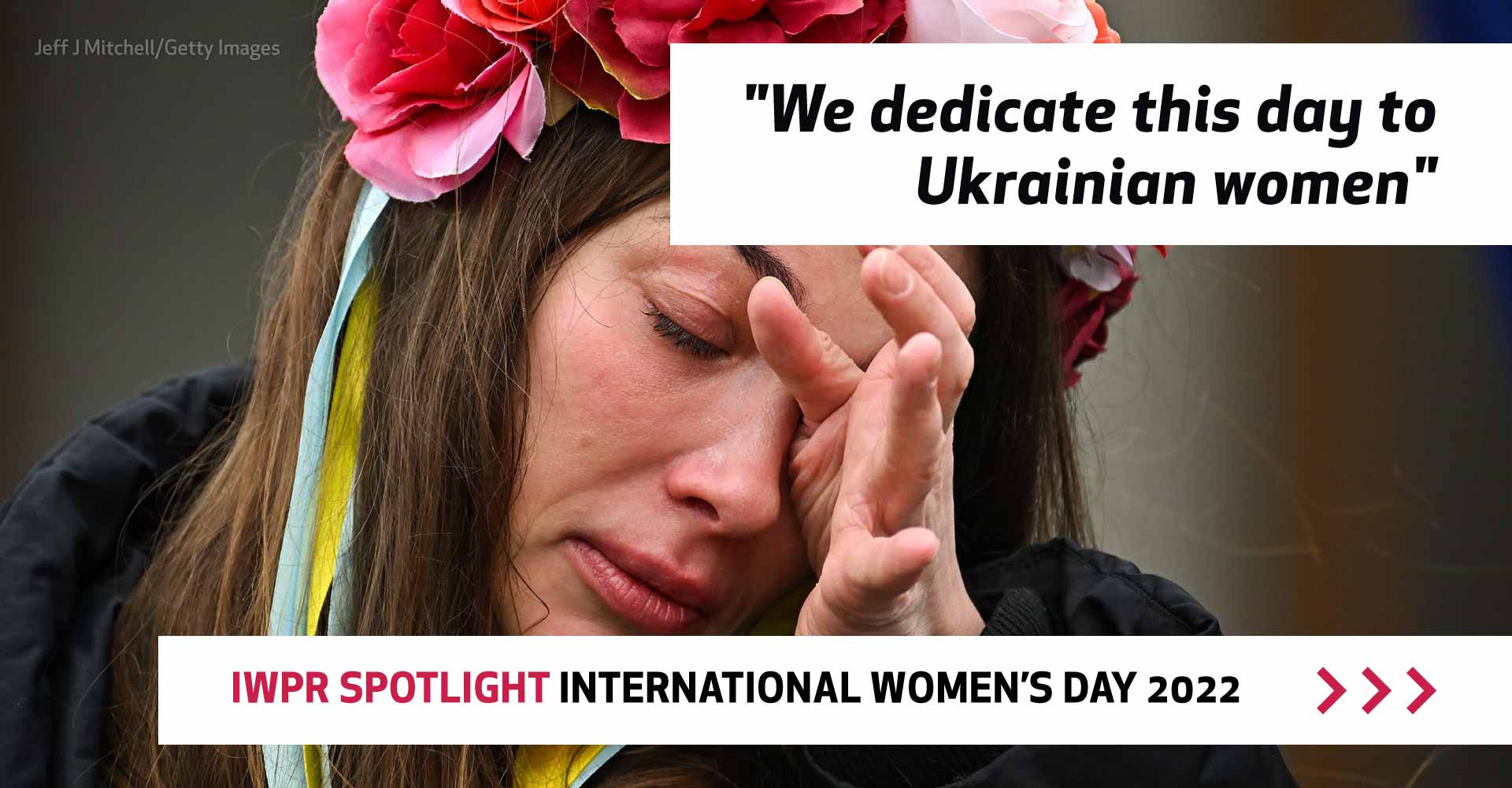 "Even a small seed planted as a thought in the media or activism will bear fruit sooner or later," Asylbek said. "So it's important to speak and create dialogues on topics that concern us." 
Theatre 705, based in a small performance space in the capital, is a rare venue for the arts world to explore the socio-political changes taking place in Central Asia.
Bishkek-based artists Malika Umarova, Darina Kaparova and Marat Raiymkulov first founded the creative collective 705 in 2005, just after the so-called Tulip revolution that toppled President Askar Akayev from power.
"Even a small seed planted as a thought in the media will bear fruit sooner or later."
They moved from street performance to creating a platform for contemporary artists and directors, as well as amateur and professional actors, to present their work. 
"The theatre is a place where one can speak out and express oneself," Kaparova said. "The spectator, the actor and the artist have such an opportunity here."
Actor Saikal Zhumalieva said that she and her co-writers had brought the idea for It's Like This in My World to Theatre 705, with the concept then workshopped into a play about a love story with two conflicting parties – feminists and ultra-patriots.
"Their director, Chagaldak Zamirbekov, gave the task to us to write texts on various topics, and this is how the performance was created – based on our documentary stories and the story of Romeo and Juliet," Zhumalieva said.
The performance has received generally positive feedback, Asylbek continued. Younger women especially said that they could relate to many of the monologues, and male audience members had also praised the format.
"It is very pleasant to hear when men who come to watch the performance say that they heard about topics that they have never thought about before and they start to think about their own behaviour and principles," Asylbek said.
Zhumalieva noted some negative comments, too, from men who said that the performance was somewhat one-dimensional.
"We were told, 'You showed only one side of the problem, but didn't disclose the problems of men," she continued.  "We are very aware of this, but how can we know about men's problems if we are not men? We speak about our feelings and our own experiences."
Asylbek explained that it was rare to find all-female performances in Kyrgyz culture. When a woman was depicted in film, for instance, it was usually either as a supposedly good girl, decent wife or mother-in-law.
"I want to see more women who make serious decisions, who inspire and represent some changes in society," she said.
A previous Theatre 705 performance was War Doesn't Have a Woman's Face based on the eponymous book by Svetlana Aleksievich. 
"A war is a great loss and a trial for humanity, and we also know that it is the result of men's efforts," its director Chagaldak Zamirbekov Zamirbekov explained. "Many films have been made about war, many performances delivered, but there's little information about how women live in times of war, how they survived it."
Theatre 705 has delivered around a dozen performances focused on the exploration of everyday social issues. Their small, 30-seat theatre is in constant use, but the group struggle to support their work financially.
"The price of one ticket is fixed at 500 som (just over five US dollars)," Kaparova explained. "But the money we earn is enough only to pay current expenditures such as water, soap, toilet paper and utility bills. We recently launched a crowdfunding initiative and people started to donate so that we could pay for the rent of the premises and a salary to at least one person in our team."
She said that one performance could involve up to 15 people, including actors, sound producers, producers an artists. Daily rehearsals were also necessary for each show.
"And now imagine that one performance is shown to the audience one or two times a month. Sometimes, participants earn 1,000 som (10.55 dollars) at most for it," Kaparova continued. "And I am very grateful to my colleagues because we do it with pure enthusiasm."
Director Zamirbekov said that their hard work was worth it as an important part of the fight for equal rights.
"As we can see, the struggle is very active, but unfortunately the aims haven't been fully realised," he said. "So we try to show and spread the word about women's rights via art and performance."