Olena sits on her bed in the basement of her apartment building in Bakhmut where she has been living for months with her parents. © Anastasia Rokytna/IWPR
Ukraine: Life Below Ground in Bakhmut
The city is at the centre of a war of attrition between Ukrainian and Russian forces, who have been trying to take it for over six months.
Olena sits on her bed in the basement of her apartment building in Bakhmut where she has been living for months with her parents. © Anastasia Rokytna/IWPR
There are no more air raid sirens in the eastern Ukrainian city of Bakhmut. Shelling has become such a routine part of daily life that there is no point.  
The city is at the centre of a war of attrition between Ukrainian and Russian forces: the latter are determined to seize the city, even if they have to pulverize it first.
Russian soldiers, bolstered by mercenaries from the Wagner private military company, have been trying to take control of the city for six months. If Bakhmut falls, it will mark their first major victory in months, opening the way to the capture of the last remaining urban centres in the Donetsk region, one of four Moscow claims to have annexed.
Tanks have replaced cars on the streets of Bakhmut and soldiers have replaced civilians. Of the 73,000 residents in the city once known for its salt mine and its wines, about 6,000 remain, according to Deputy Prime Minister Iryna Vereshchuk.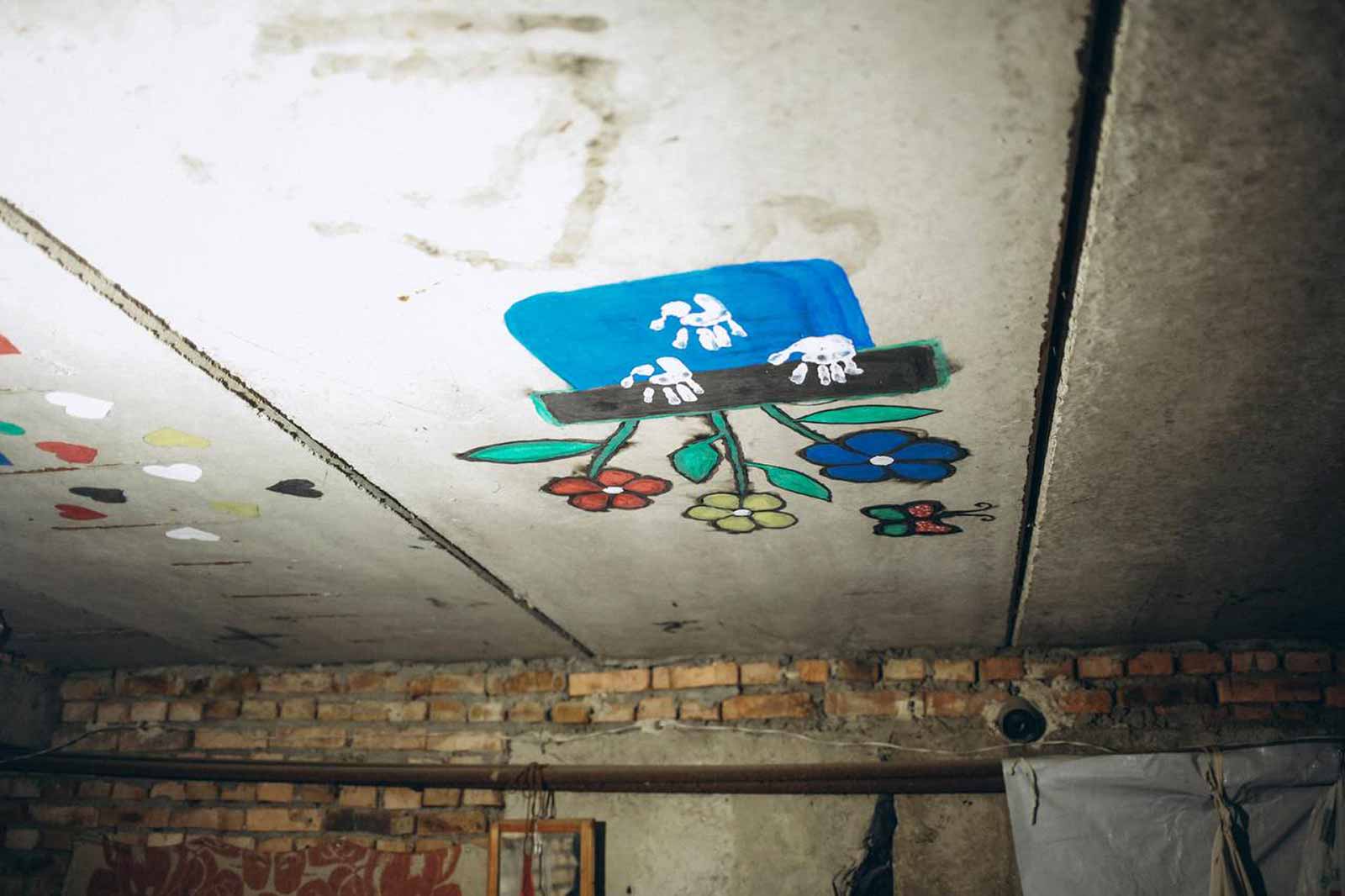 She urged the remaining civilians, mostly elderly people or those looking after them, to leave too.
"When you stay in the city, firstly, you put yourself and your loved ones at risk, especially children who are forced to stay with you, and secondly, you create additional problems and risks for all those people who are trying to help you there," she stated.
Nonetheless, some stubbornly cling on.
"My daughter has fled to Poland. She lives there now. I cannot [go]," Liudmyla said, stirring her soup cooking on a stove outside an apartment building. She turned down offers from volunteers to evacuate her, insisting that she had to stay because family members and neighbours left her with the keys of their apartments to care for.
"I cannot leave my house…I have lived here all my life and I will not be needed anywhere else like here." The 65-year-old burst into tears; she had been living like this for eight months: under constant shelling and with no electricity, drinking water or gas.
Liudmyla said that she had tried leaving at the start of the full-scale invasion, only to return.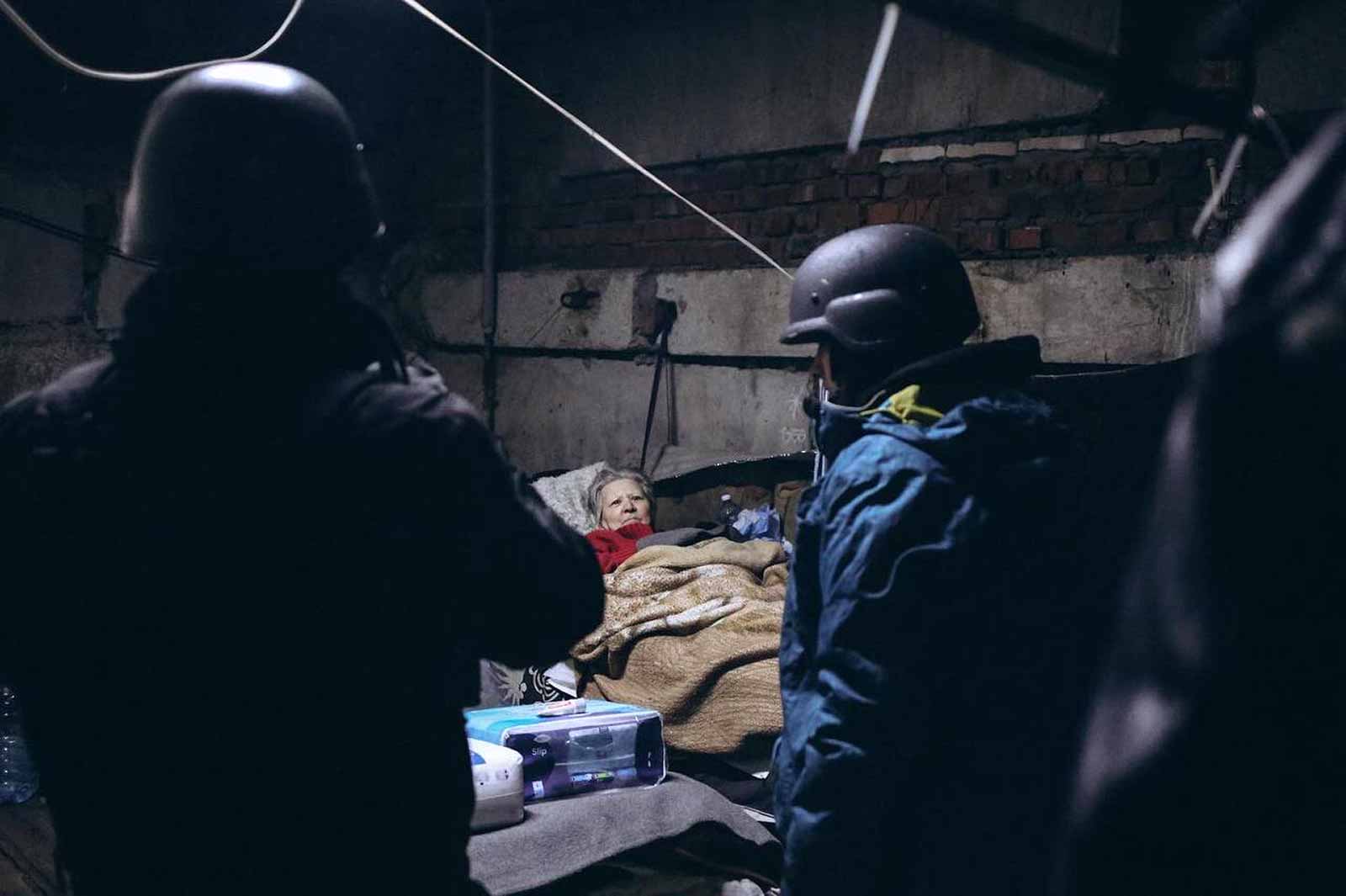 "We left the city at first and stayed in Dnipro; the rent of the apartment kept on increasing. That is why we came back. I used to work in an electronics department, I earned money to buy this apartment. And now I should leave and go somewhere else?" Liudmyla told IWPR.
Only four other people are left in her apartment building. Her three Chihuahua dogs are her consolation, although they are frantic at the endless explosions.
"My son died, I could not even bury him," she lamented. "How can I leave here? I am not going to get a job at my age."
Every single building in Bakhmut bears the scars of months of fighting. Many houses are nothing more than piles of bricks. Those still standing have broken windows, walls pockmarked with shrapnel and shattered roofs. Damaged street lights dangle over the roads and rubble is everywhere.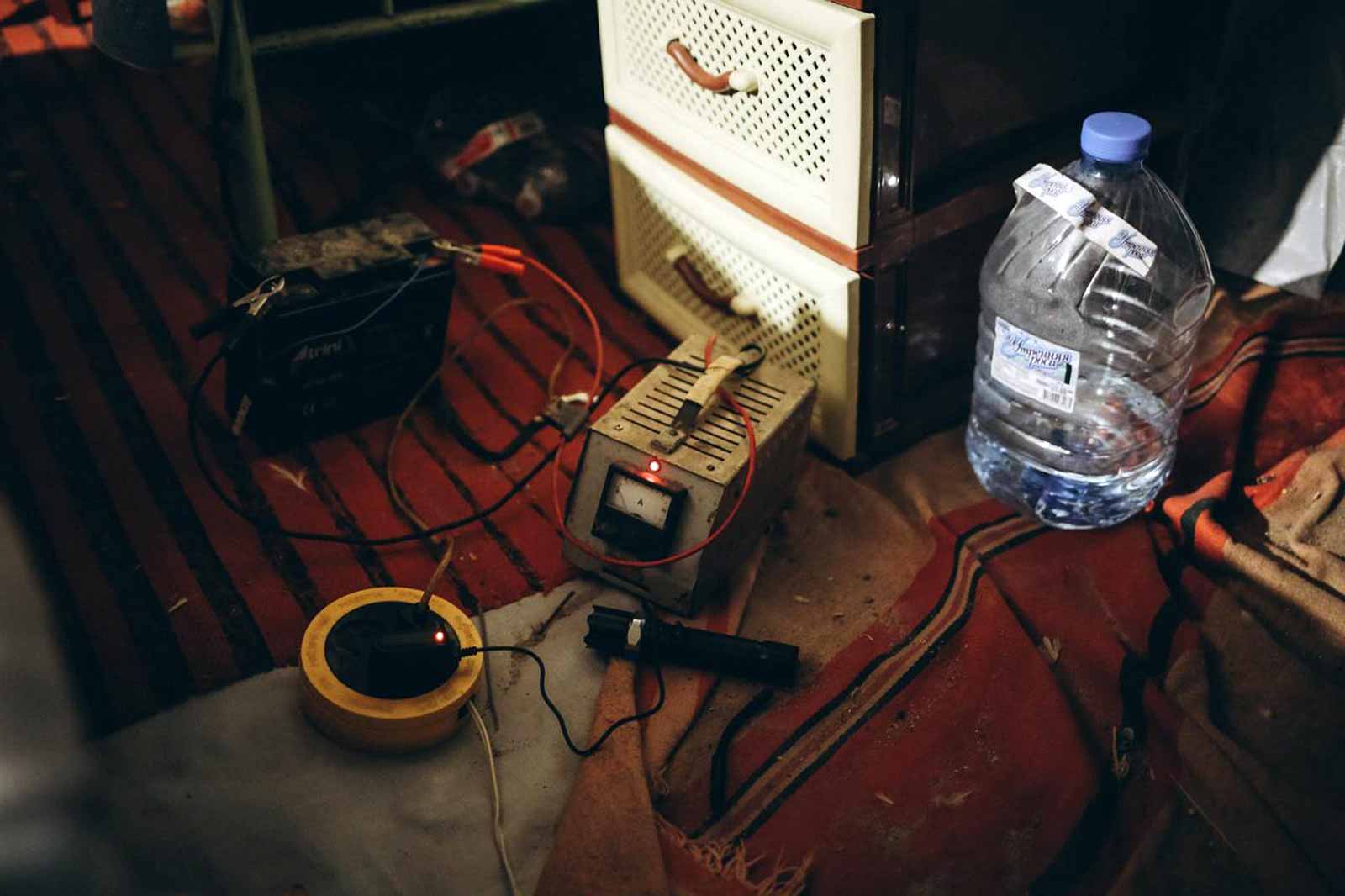 Graffiti reading "Bakhmut is Ukraine or "Russians are dickheads" cover shop facades. Trees are burnt skeletons.
Most of the few who remain in the city spend their days and nights alike in underground shelters, having equipped basements with generators and stoves, provided by volunteers who also distribute water, food and medicine.
In the cramped cellars, every inch is precious. Seven-year-old Olena and her parents have lived in the basement of their apartment block for months, sharing the space with neighbours. In the family's corner Olena has painted a pot with three flowers; on the ceiling she has drawn three hands, symbolising her, her mother and her father.
Volunteers will soon evacuate them to a safer settlement, the family having finally agreed to leave the city after artillery fire hit their apartment.
"Until the last moment, we hoped that the situation would improve, that they would stop attacking," Larysa, Olena's mother, told IWPR. "We worked so hard to buy this apartment…Everything is there. And for Olena as well. Her room, her toys. Now we have to say goodbye to everything."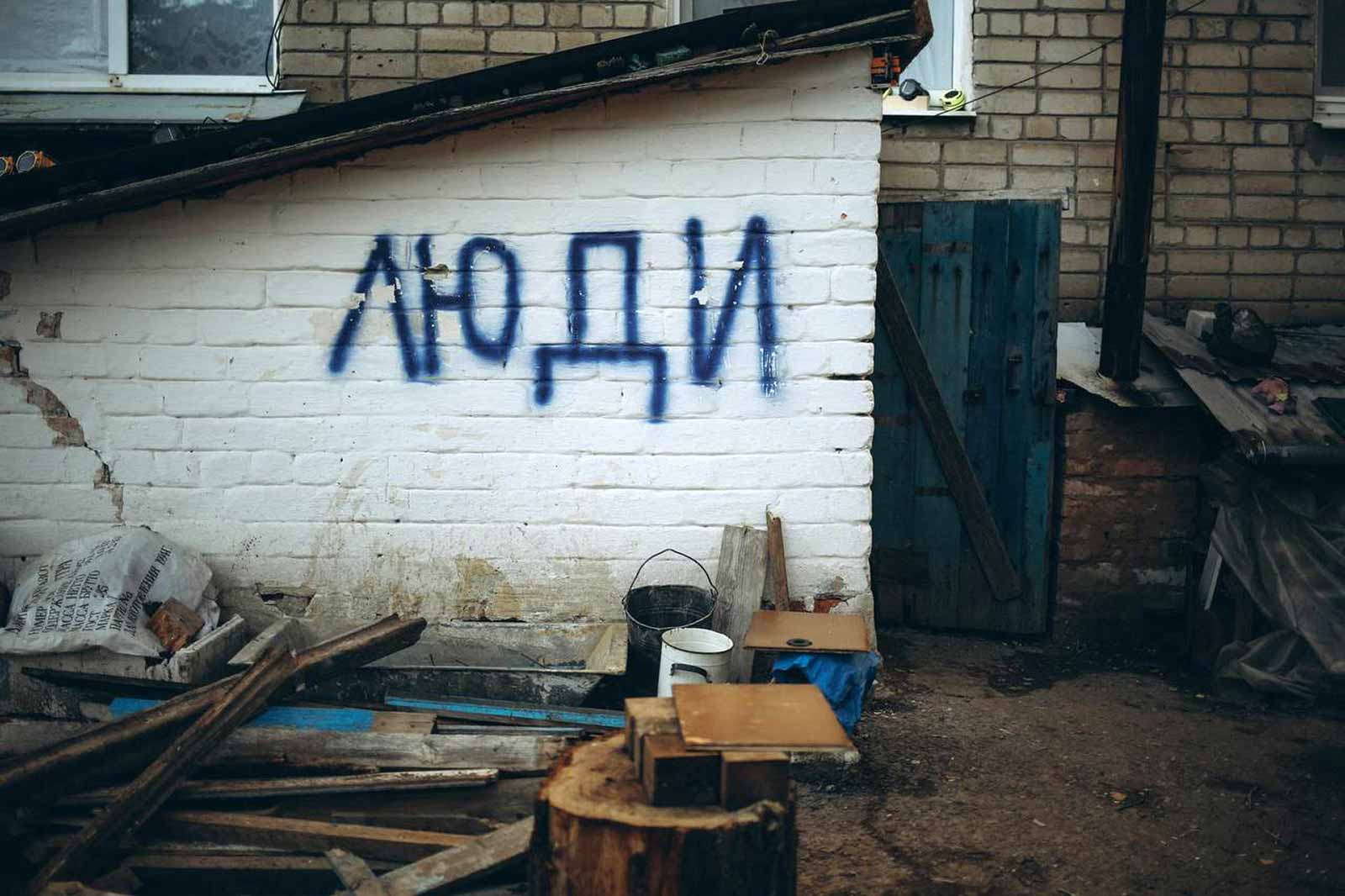 On February 27, Ukrainian president Volodymyr Zelensky acknowledged during his evening video address that the situation in Bakhmut was "constantly becoming more difficult". Oleksandr Syrskyi, the commander of Ukraine's ground forces, described it as "extremely tense".
Volodymyr, a serviceman of the Rapid Reaction Brigade of Ukraine's National Guard, agreed that evacuating the city's remaining residents was now the only course of action left. While urging civilians not to lose hope, he called on them to cooperate.
"We do everything that we can," he told IWPR. "But in Bakhmut now is a difficult situation, lives are in danger here. The best thing that the locals can do is to leave this region."