A view of the central Sarajevo. © Damir Bosnjak/Unsplash
Ukraine Crisis Revives Fears in Bosnia
Concerns that BiH could be next on Russian president Vladimir Putin's list are fueled by ethnic divisions among the country's politicians.
A view of the central Sarajevo. © Damir Bosnjak/Unsplash
"It started the same way, with food shortages and price increases," said 68-year-old Hana from Sarajevo, as she looked for cooking oil on the shelves of a local shop.
"[Oil] has been gone for days and when it arrives it is twice as expensive as it was before the Russian invasion of Ukraine," she said.
For Hana and many other citizens of Sarajevo, the war in Ukraine has evoked memories of the beginning of their own siege, the longest in modern history, alongside fears that something similar could happen again.
"I often ask young people these days if there will be a war in our country," continued Hana, recalling the conflict that begin in Bosnia and Herzegovina (BiH) in 1992.
These fears led to panic buying in the Bosnian capital at the beginning of the Russian invasion, with shelves completely emptied of flour, oil, sugar and canned food. The memories of the famine that accompanied the siege are when the war in Sarajevo began.
More than 350,000 residents of the Bosnian capital lived under siege for 44 months, between April 1992 and February 1996. They were exposed to daily shelling and sniper fire from the Bosnian Serb forces' positions on the hills around the city. More than 11,500 people were killed, including 1,601 children.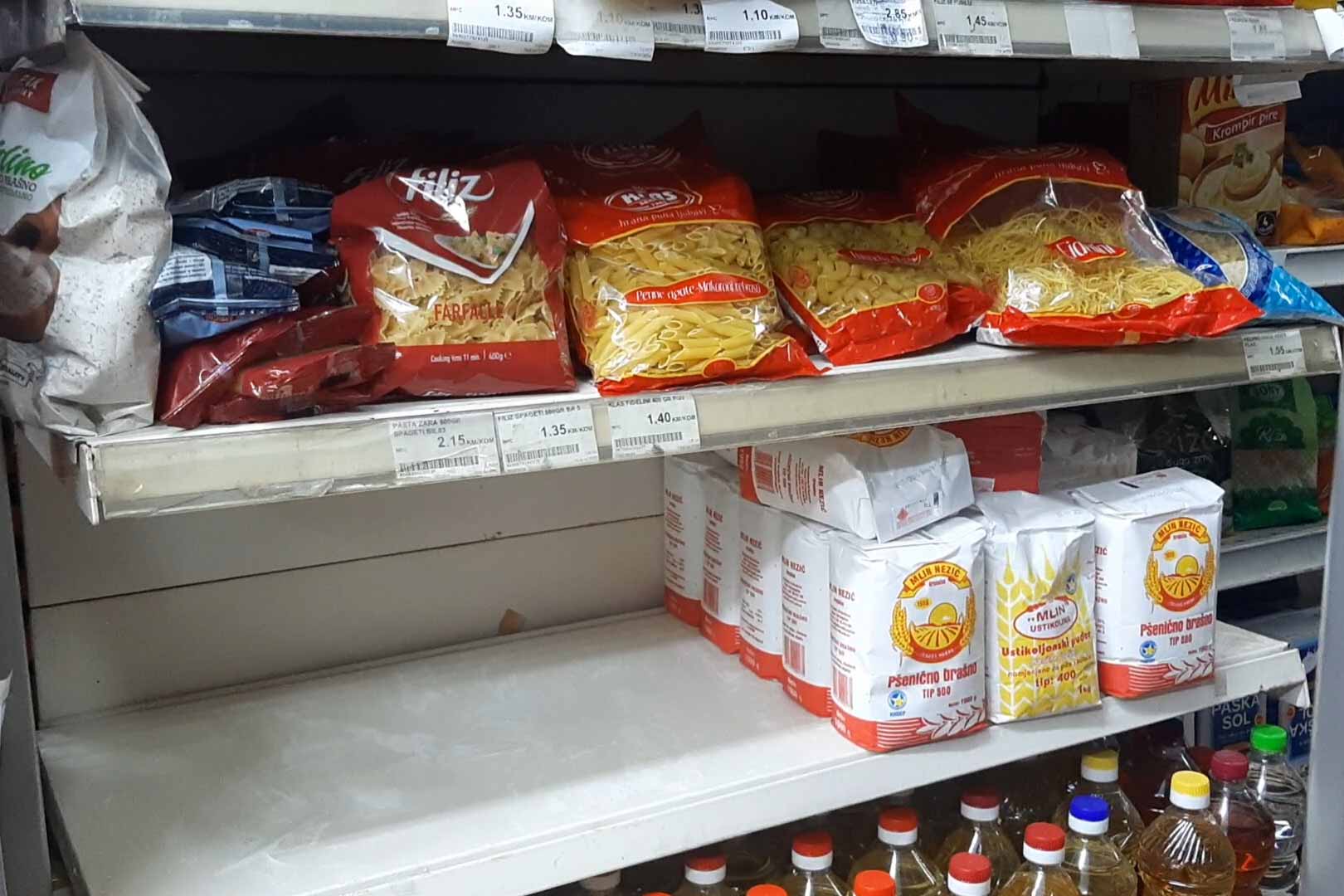 Three decades later, concerns that BiH could be next on Russian president Vladimir Putin's list have been further fueled by divisions among the country's politicians, still split along ethnic lines.
The state presidency, made up of two members from the Federation of BiH (FBiH), where Bosniaks and Croats make up the majority, and one from the predominantly Serb entity Republika Srpska (RS), could not agree on a common position on the war in Ukraine.
After a phone talk with Russian foreign minister Sergei Lavrov, RS presidency member Milorad Dodik insisted on Bosnia's neutrality. The other two members of the presidency, Željko Komšić and Šefik Džaferović, made it clear that this was indeed a Russian invasion of a sovereign state.
Dodik's position did not come as a surprise, as his close ties with Russia have been known for years. In recent months, he had increased his secessionist rhetoric and made concrete steps towards RS independence, hoping to get support from Russia.
Following the invasion of Ukraine on February 24, NATO and the EU begin to pay serious attention to Dodik's moves as having the potential to bring Bosnia to the brink of another war.
"Nationalist autocrats like Milorad Dodik are perfect pawns for Russia in BiH."
NATO secretary general Jens Stoltenberg noted in early March that BiH – along with Georgia and Moldova - was one of the countries that faced a direct threat from Russia and therefore should receive stronger support from the alliance.
The EU nearly doubled the size of its EUFOR peacekeeping force in BiH as a precautionary measure to stave off trouble following Russia's invasion of Ukraine.
"BiH has proven to be a very fertile ground for creating instability, given the fact that some actors, especially the current political leadership of the RS entity, openly support Russian aggression in Ukraine," Alija Kozljak, the former head of the military part of the BiH mission to NATO, told IWPR. "In that way, they are directly participating in achieving Putin's goals, by opposing NATO integration processes in BiH."
This has directly undermined the state's ability to confront security challenges, continued Kozljak, who now heads the department of international relations and European studies at the Sarajevo-based International Burch University.
"This is exactly the situation Putin is using, sending threats to BiH [through the Russian ambassador to BiH] that the fate of Ukraine may befall it if it realises ambitions of NATO membership," he concluded.
Joining NATO is one of the issues on which BiH politicians have been unable to find a common ground for years. Recent polls found that 70 per cent of the population of the Federation supported joining NATO, in contrast to only about seven per cent of those in RS.
According to Vedran Džihić, a senior researcher at the Austrian Institute for International Politics, Russia has long been doing everything it can to ensure that the NATO enlargement process does not progress in the Western Balkans, and that the EU loses the trust of citizens in the region, including BiH.
"That is why nationalist autocrats like Milorad Dodik are perfect pawns for Russia in BiH," Dzihic told IWPR.
"It is clear that there is coordination between Russia and Dodik, it is clear what role the Russian ambassador to BiH plays, it is clear how strong Russian propaganda is in BiH, but also in Serbia."
Russian ambassador to BiH, Igor Kalabukhov, has told the Bosnian media that Moscow would reserve the right to react if BiH joined NATO, justifying his statement with the country's lack of consensus over the issue.
The RS national assembly adopted a resolution stating that they were committed to neutrality over joining NATO and noting that they would follow the moves of neighbouring Serbia.
While Komšić and Džaferović made it clear that they considered Kalabukhov's statement an unacceptable threat from Russia, Dodik did not comment on it.  
Džihić warned that Putin could at any moment use Russian players in the region to cause even greater obstacles to the West as well as provoking some kind of violence.
The country's dysfunctional institutions, the corruption of the ruling political elites and ethnopolitics - which, according to Džihić, created artificial crises as a means of stealing from the state - have undoubtedly contributed to BiH's stagnation towards EU integration.
Considering the EUFOR  military presence in BiH and the fact that Russia did not border any Western Balkans country, which are surrounded by NATO members, Džihić did not expect that the Ukrainian scenario would be repeated in BiH.
But maintaining Russia's strong position in BiH was toxic enough for relations in the country and the wider region, even without major conflicts, Džihić explained.
He concluded, "One of the negative effects is certainly the fact that with such Russian influence in BiH, and with players like Dodik, BiH's path to NATO will not be possible."
Marija Arnautović is IWPR's contributor in Sarajevo.