In the border town of Kozacha Lopan, in the Kharkiv region, police discovered a jail that they believe Russian soldiers used as a torture chamber September 25, 2022 in Kozacha Lopan, Ukraine. © Paula Bronstein /Getty Images
"People Need to Know the Terrible Truth About These Prisons"
Russian human rights activist describes efforts to document the torture and sexual abuse of captured Ukrainians.
In the border town of Kozacha Lopan, in the Kharkiv region, police discovered a jail that they believe Russian soldiers used as a torture chamber September 25, 2022 in Kozacha Lopan, Ukraine. © Paula Bronstein /Getty Images
Thousands of Ukrainian soldiers and civilians are believed to be being held in appalling conditions, subject to physical and sexual violence, in a network of prison camps across Russia. Russian human rights activist Vladimir Osechkin, a founder of the Gulagu.net coalition that works to expose corruption and abuse in the Russian penal and judicial system, tells IWPR's Olga Golovina how testimony is being gathered for use in future war crimes prosecutions.
IWPR: Where do you get information and evidence about the camps for Ukrainian prisoners (prisoners of war and civilians) on the territory of Russia?
Volodymyr Osechkin: The first is a network of sources. We monitor many institutions online in real time. Due to a large number of sources and informants, we have formed a network of people who remain inside the system. They are ideologically motivated, we do not bribe them for information. These people are against the war, they understand that this regime will collapse eventually. In the eyes of the world community, these people want to appear not as assistants to criminals, but as officers who tried to minimise or prevent evil. These people give us access to video surveillance systems or copies of documents.
The second is people from the ranks of the Federal Penitentiary Service (FPS) who consciously decide to leave their jobs and the country and testify about the crimes committed in prisons. It is important for them that their descendants know that they did everything possible to oppose the criminal system. We help such people to leave the territory of Russia and bring them to those bodies that are engaged in official investigations, for testimonies and statements - the UN, the office of the Prosecutor General of Ukraine, those institutions that are engaged in the investigation of war crimes at the international level.
The third is our communication with those who were in captivity, who contact us and testify about what is happening in Russian prisons. Unfortunately, there are very few of them, because not all survive.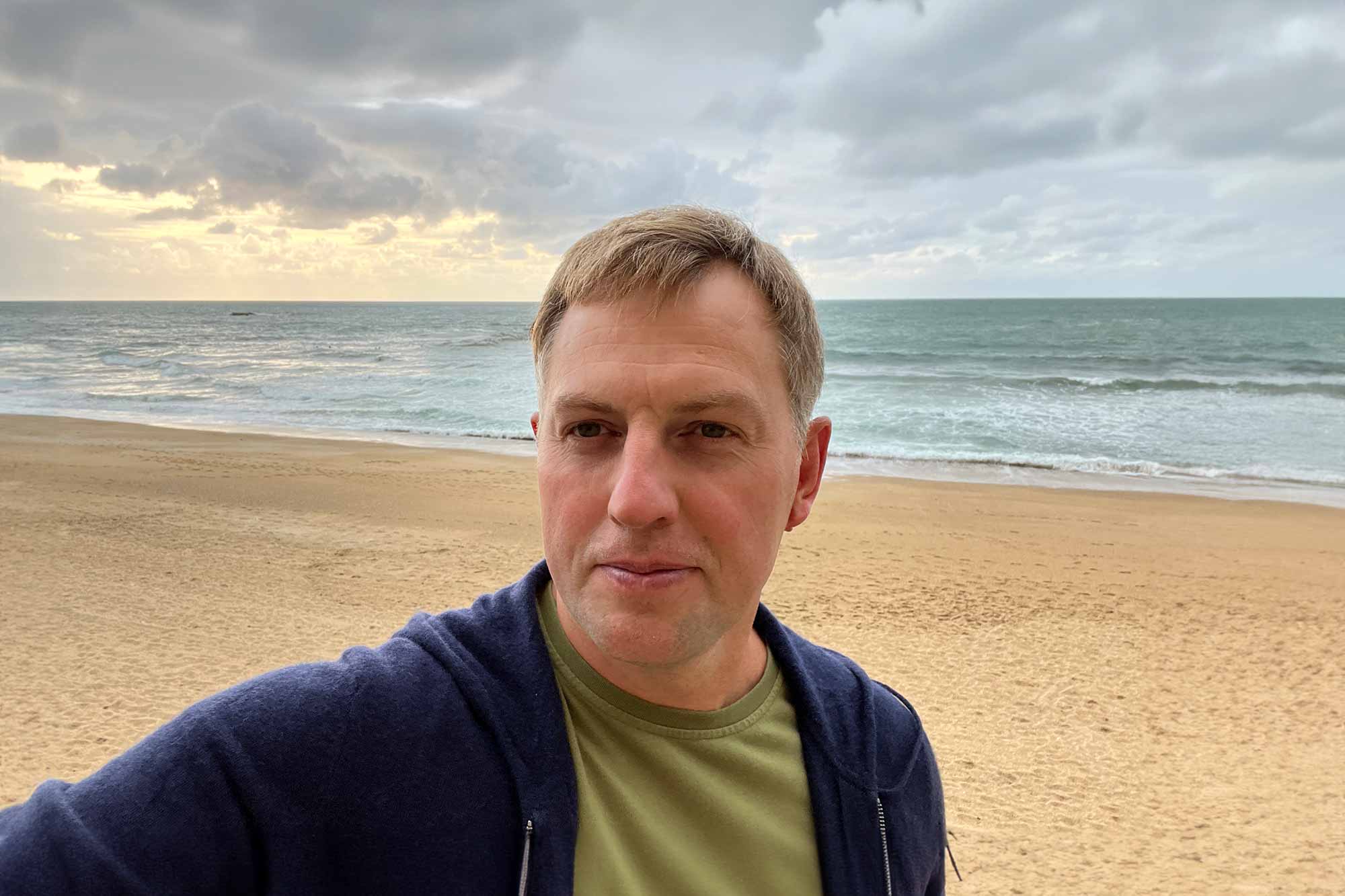 What do you know about these camps?
I know enough to have an idea of what goes on in the penal system. But I can say that, in general, we only know about half of the horrors that take place there. The system related to prisoners of war is as follows - people are kidnapped from the territory of Ukraine, taken prisoner, then illegally and unjustifiably subjected to physical violence, beatings and torture, starting from the moment of detention, they are not provided with a lawyer. The captives deal with counterintelligence of the FSB [federal security service] and military intelligence. Data and evidence about the location of Ukrainian troops, weapons, etc, are taken from them.
They are then delivered to Russian military airfields in various regions where military camps operate. This system works in coordination between the Federal Penitentiary Service (FPS) and the Russian Ministry of Defence. The Ministry of Defence hands these prisoners over to the FPS and the FSB.
There are more than ten military concentration camps (SIZO 1 in Kursk, SIZO 2 in Voronezh region, in Tula region). They are either a colony or a pre-trial detention centre, which functions in the mode of a military concentration camp. The personnel of these institutions perform the function of supervisors. The main violence and suppression of will is carried out by attached special forces from different regions. Knowing that the torture will be the subject of an international investigation, the authorities try to hide their involvement in the commission of war crimes. Special purpose units are transported for one month from one region to another. The logistics of sending special forces can be 500-600 kilometres.
Prisoners are beaten and tortured. Those who try to resist are beaten more severely. Special detachments accompany prisoners from cell to cell, for walks, to the shower - once every two weeks. People are constantly under pressure and torture.
As for torture methods, in addition to electric shocks and rubber batons, white polypropylene pipes are used by special forces to beat prisoners of war. These pipes are specially used because in the first months of the war, special forces used to break rubber batons while beating prisoners of war. For the FPS, writing off special equipment is not only loss of property, but also confirmation of brutality. Because rubber batons must be used in a certain way so as not to cause irreparable damage to health. If they are broken, it means that excessive force was used. Therefore, special forces now keep rubber batons on their belts, and POWs are beaten with metre-long polypropylene pipes, which are then burned in boiler rooms to hide the traces of torture and crimes. The use of these pipes will become one of the episodes of the investigation of war crimes at the international level.
To what extent has this information been transferred to Ukrainian investigators and international justice institutions?
There is a team working on this in the Prosecutor General's office, investigators of the national police, the SBU - work is in full swing in Ukraine. For our part, we provide all the necessary information and assistance, likewise at the international level. I expect that by the end of this year there will be more information from official sources of international investigators regarding the commission of crimes against POWs and civilians on the territory of military concentration camps in Russia. We are dealing with crimes that do not have a statute of limitations. But the transition of power in Russia is not far off. Putin is not eternal.
When we published the FPS torture archive at the Saratov facility last fall [Gulagu.net received a vast trove of leaked evidence of physical and sexual violence at the prison in south-western Russia] I thought I had seen the worst thing that could happen. When I am now collecting materials from testimonies, videos and documents, it becomes even more scary.
While the investigation is ongoing, I do not have the right to disclose a lot of information due to the secrecy of the investigation. But later I will publish some of the materials, I should not be silent. Those people who are inside the system and the Russians should know this terrible truth about what is happening in prisons.
How do you ensure that evidence and testimony gathered meets evidential standards for use in future court cases?
We try to act objectively - we use video surveillance recordings, documentation, testimony of employees of the FPS and testimony of victims. We cannot publish all the information we receive, otherwise counterintelligence, the FSB, the operative department of the FPS may identify our informant and sentence him to life imprisonment for treason and espionage. We are balancing [these issues], it is very difficult for us, we do not have clear instructions on how to act.
Are any specific cases are being prepared based on treatment at these camps or have any particular violations of international humanitarian law been highlighted?
We continue to collect and transfer information to the relevant structures. Just the day before yesterday, I helped to evacuate the FPS officer who is testifying. For a year-and-a-half, he saw what was happening in the medical department of one of the prisons. We managed to take two special forces personnel from Russia who refused to participate in torture, but saw it with their own eyes. One of them immediately resigned when the war began. And we persuaded the second to stay for another six months to gather information piece by piece from there. We are putting everything together in order that the world community understands that it is not only Putin and [children's affairs ombudsman of Maria Lvova] Belova [the International Criminal Court has issued an arrest warrant for both]. Arkady Gostev, the director of the FPS and his deputies should also bear a just punishment. We have information about the personnel of those institutions that turned into military concentration camps, about the leadership of the departments. We have done a lot. At what point the investigators will bring everything together and hand it over to the ICC, when the judges will make a decision - I cannot say yet. We have a lot of the records, but we're not ready to make it public yet.
Please take a minute to complete a short survey. For any further feedback email us at editor@iwpr.net.