Kyrgyzstan: Bringing Women into Politics
New law aims to increase female participation in municipal affairs.
Kyrgyzstan: Bringing Women into Politics
New law aims to increase female participation in municipal affairs.
Nazik Akparova, the youngest deputy of the village council of Saruu in the Issyk Kul region of Kyrgyzstan with her son and husband. © N. Akparova
At 28, Nazik Akparova is the youngest deputy of the village council of Saruu in the Issyk Kul region, combining her political work with her job as a teacher and looking after her four young children.
Her family, Akparova said, has been very supportive; relatives first suggested she run for office, and her husband does everything he can to help her make it work.
Her fellow council members were less keen, however, openly stirring up antagonism towards her.
"During the election campaign, male candidates were campaigning in a negative way," she said. "They assured the voters that women wouldn't work but would be sitting at home with children."
Nonetheless, nine women out of 16 female candidates won seats on the council in the September 22, 2019 election.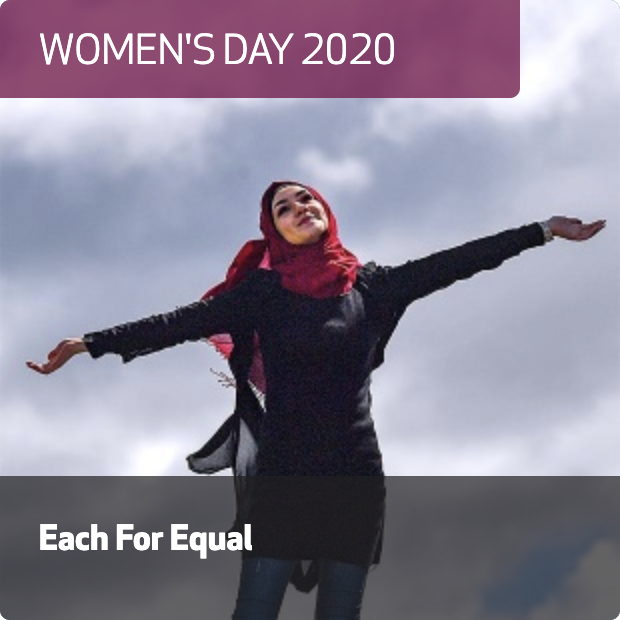 "This case has inspired other women, too – they believed in their power and are going to run in next election," Akparova said.  
The election in Saruu was a crucial test for a new law passed last August which mandated that local councils should have a quota of at least 30 per cent of women. The quota for parliament has been in place since 2007.
The latest legislation was intended to address a downwards turn in female participation in local politics over the last 15 years.
According to the UN office in Kyrgyzstan, in 2004 women made up 19 per cent of village councils across the country. By 2016, this figure had fallen by almost half, with one out of five local councils having no female representatives at all.  
The attitude in Kyrgyzstan towards female participation in women in politics can sometimes be ambivalent.
There are a number of women in high-profile political roles including current vice speaker of parliament, Aida Kasymalieva, and former lawmaker Shirin Aitmatova who now leads the Umut 2020 political movement.
After the inter-ethnic violence of April 2010, the country was led by Roza Otunbaeva, head  of the opposition Social Democratic Party faction, until Almazbek Atambaev came to power in December, 2011. She was the first female president of Kyrgyzstan, and so far the only woman to lead a former Soviet state.
According to the National Statistical Committee of Kyrgyzstan, more than half of citizens believe that female involvement contributes to state policy. Nearly one in every second person is sure that life in their country would be better if there more women among the decision-makers.
However, according to a survey carried out late last year by the International Republican Institute (IRI), while one in three Kyrgyz citizens thinks there should be more women in politics, the same number believes their number should remain the same.
When respondents were asked which sectors of society they felt were most important for women to play an expanded role in, the three top answers were education, health and household, rather than politics.
Experts note that Kyrgyzstan's conservative social mores mean that women are still viewed as having little personal agency.
"We develop, keep up with the times, and at the same time society has a traditional attitude towards women," said Cholpon Turdalieva, a professor of anthropology at the American University of Central Asia. "Woman are seen as a tool in the household…Today a woman can take leading positions, she can be financially independent. However, when it comes to important decision-making, she remains an obedient family member."
Turdalieva argued that this had been exacerbated by growing religiosity in the country.
"Today, there's an observable trend of growing interest in Islam, where a woman is taken not as a leader, but as someone concerned with domestic affairs. All the main levers of control and decision-making are handed to the man. Many parents see their daughters as future mothers involved with household issues rather than socially active mothers," she said.
"There are transparent, invisible to the eye obstacles to women's participation in politics," agreed Dinara Oshurakhunova, a human rights activist and member of the international parliament monitoring network. "We cannot say for sure that the reason is the growth of religiosity in society. This phenomenon is more associated with the increasing patriarchy and an attempt to get us back to so-called traditions."
She said that these factors accounted for the decline in female involvement in local politics.
"Women at the local level have a better understanding of social issues and now they can make decisions to minimise these issues. These quotas should be increased up to 50 per cent gradually," she said.
In 2012, Kyrgyzstan adopted an eight-year National Gender Equality Strategy, which specified priorities including in the area of political equality, access to justice, education and economic resources. The results will be analysed this year, so no figures are yet available.
 "We cannot say expressly that this programme has achieved its goal," Vice Prime Minister Altynai Omurbekova told IWPR.
"Nevertheless, there is certain progress in this direction. The law on 30 per cent quota for women has shown its first outcomes. I'd also like to emphasise that according to the new law, if a female deputy leaves her office early, her seat must be taken by another woman. This norm was not available before."
Kyrgyzstan will be holding further village council elections this spring, followed by parliamentary polls. Omurbekova said this would be an opportunity to see how the new gender-based laws will apply in practice. The government is also planning to monitor the performance of these strategies.  
"We'll see what indicators have been improved, she said, adding, "Gender equality issues cannot be solved in ten years; they should always be on the agenda."