"IWPR Gave Me A Voice"
Reaching out to inspire women and help shape public opinion.
"IWPR Gave Me A Voice"
Reaching out to inspire women and help shape public opinion.
Istabraq Sabah Al-Zubaidi, one of IWPR's female champions. (Photo: IWPR)
Istabraq Sabah Al-Zubaidi, a 24 year-old from Baqubah, defied tradition when she decided to study pathology at university.
Having graduated with a masters' degree, she now runs her own private practice in her hometown, the capital of Iraq's conservative Diyala governorate.
"In Diyala, people want women to have a traditional life, study a little, get married and stay at home to raise children," Al-Zubaidi said. "Or they want you to do only traditional work such as become a school teacher or a state employee, nothing more."
Al-Zubaidi has always had a keen social awareness, and used to volunteer with the Raseef Al-Kutub Network, a book club for boys and girls. She wanted to use the networks that she developed through her work and activism to promote women's rights in her home province.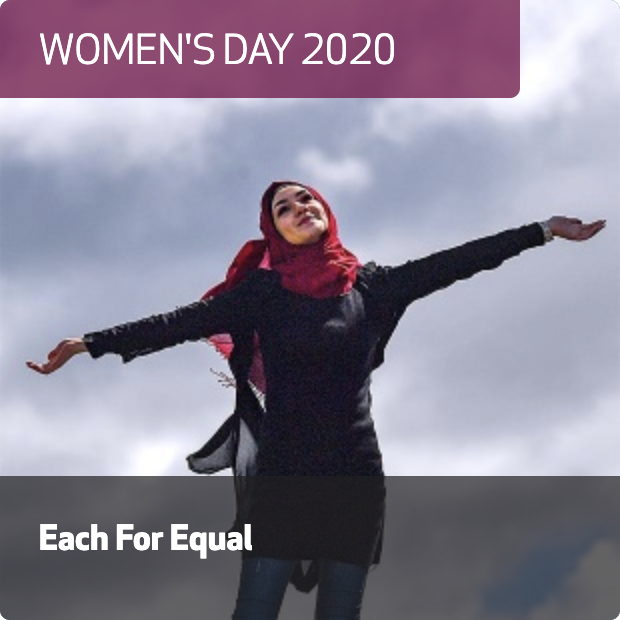 "In my daily life, I meet a lot of women and girls," she said. "They share their stories and problems with me. So, I wanted to share their stories and their messages with a wider audience, but I didn't know how to do it in a professional and effective way," she said.
Training and support from IWPR not only helped her tell these stories more effectively but also how to work with a team to help shape public opinion, she continued.
"IWPR gave me an opportunity and the skills and mentoring to create a platform for my voice and the voices of other women to reach to a wider audience," Al-Zubaidi said.
Her most recent story was about the launch party for a book entitled Female Power which brought together the life stories of 19 aspirational young women from Diyala.
As well as encouraging women to be resilient and aspire to a diverse range of political and social roles, Al-Zubaidi also writes about fathers and brothers who support female family members. These men serve as role models, she said.
"Whenever I publish a story about a brother who helped his sister or a father who supported his daughter," she continued, "people's comments and reactions of are always positive."