Ghufran's Story: From Teacher to Wanted Woman
An abrupt end to one woman's beloved career.
Ghufran's Story: From Teacher to Wanted Woman
An abrupt end to one woman's beloved career.
Women learning how to read and write in a literacy courses in the Idlib countryside. (Photo: IWPR)
I was delighted when I got my high school diploma in 1999. Whenever I sat with my classmates, I would talk about my dream of becoming a teacher who teaches her students values and ethics and treats them with compassion.
After a long struggle, I received my university degree in 2005 from the university of Aleppo, which allowed me to apply for the competition run by the education department in Idlib governorate. I got one of the jobs on offer and my happiness was indescribable. Life became brighter and I was extremely happy and proud of myself.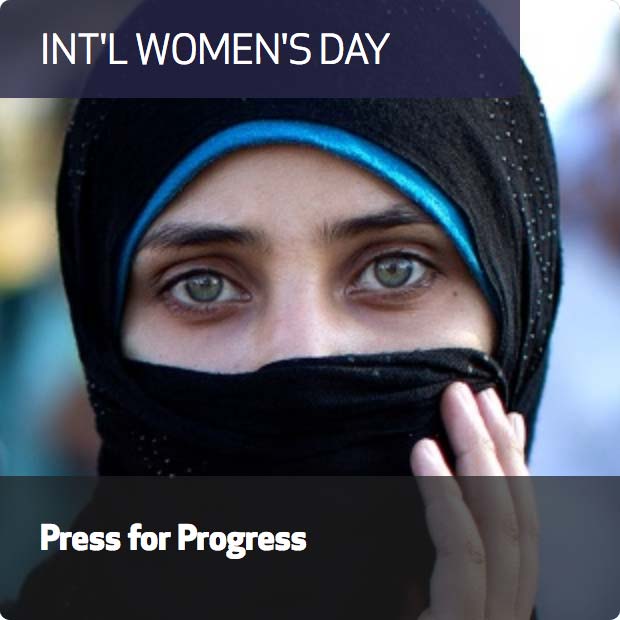 I got married and gave birth to four children. My family was beautiful and close, they loved and respected each other despite our modest life; we all lived in one room. My life was also humble but happy. I was an independent lady, with a monthly income and a job that I loved.
On March 15, 2011, my life began to change with the beginning of the revolution in Syria.
Demonstrations began in my town and nearby areas in the Idlib countryside. Convoys carrying martyrs who had died in demonstrations against the regime returned to our town each day, and the situation got steadily worse.
I started to get worried at the start of each month. I had to travel a long distance to receive my salary, amid difficult security conditions and via multiple checkpoints. I became more and more frightened, especially after the stories we began to hear about how ordinary people were being arrested at checkpoints.
My area was was liberated from the regime on October 8, 2012 and came under the control of the opposition. Then the city of Idlib was finally liberated on February 28, 2015.
However, this brought even greater trouble for me. After being suspended for two months, my salary was transferred to the city of Hama. This meant teachers had to travel there to be paid.
The first time I do so, all went well; then came August 15, 2015 .
I went with colleagues to Hama to get our monthly paycheck. When we arrived, I felt like a stranger in my own country because of the checkpoints, barracks and soldiers scattered everywhere.
Militia fighters seemed to filled the squares. They looked at us strangely, and we women were particularly scared. All this was because we were from Idlib, the city cursed because it was under opposition control.
We arrived at the education department building in Hama where another surprise awaited me.
When I entered the office to get my teacher's salary, the man there shook his head and said, "Go to the political security branch."
I was shocked. Then he continued, "Get out before the security men come!"
I didn't know what that meant. Had I been fired, or was I a wanted woman? Either way, I would be crazy to go to the political security branch. That would mean handing myself in.
All I could do was accept that I had lost my job.
On the way back, I didn't tell my colleagues what had happened so they wouldn't be worried or gossip about me. We all returned in the same car and they thought that I had also been paid.
When we stopped at one checkpoint, I saw a young woman crying. It looked like she was being arrested. I couldn't tell for sure because our car moved off again but I felt scared too, scared of being arrested.
But all that had happened to me was that I had lost my job.
I feel sad that I can't practice my profession anymore. Was a report about my political opinions filed by an agent of the regime, as informers usually do?
I hope that I can begin teaching again after the departure of Bashar al-Assad, so we can build Syria again.
As told to Darine al-Khaled
Darine al-Khaled, 29, is married and lives in the Idlib countryside. She was in her third year of law school when the war interrupted her studies.