Georgia: Media Freedom, Journalists' Safety In Decline
Fears that official hostility may be fuelling dangers to independent journalism.
Georgia: Media Freedom, Journalists' Safety In Decline
Fears that official hostility may be fuelling dangers to independent journalism.
Media watchdogs warn that the last year has seen a deterioration in press freedom in Georgia, warning that the ruling Georgian Dream party appears to have been exerting an unacceptable level of pressure on print and broadcast outlets.
Some have even claimed that state officials' "aggressive" statements on critical media have encouraged violence and undermined journalists' safety. 
"We have had numerous recent instances in this country of journalists being threatened, physically abused, or blackmailed, and these cases are not being investigated."
Most recently, Vakho Sanaia, a prominent news anchor with the opposition-leaning Formula TV, was assaulted by three men on February 25. According to Sanaia, the attackers identified him as a journalist employed at a critical media outlet before assaulting him. 
He said was "directly connected" with his assault.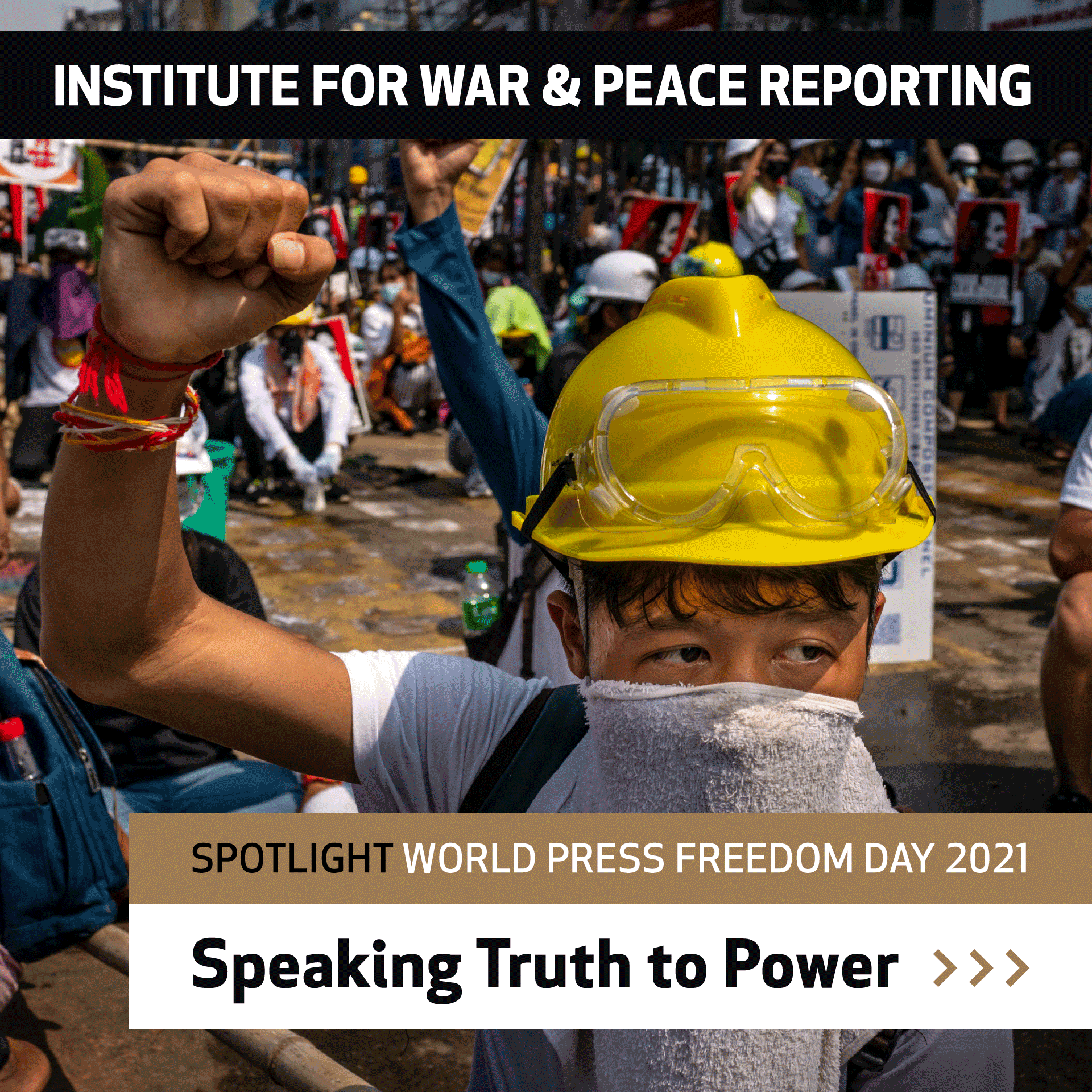 "Not a day goes by without them [state officials] showing aggression towards journalists, be it at briefings or when interviewed. What happened to me is no accident, these people [assailants] were loyal to the government and aggressive toward the media," Sanaia said. 
Other incidents have included an allegation by Vato Tsereteli, the founder of pro-opposition TV Pirveli, that ten days ahead of last October's elections two men had issued death threats against his father, Avtandil Tsereteli, should the channel not cease its critical coverage. 
On January 30 2020, Nika Gvaramia, the director of largest pro-opposition channel Mtavari Arkhi TV, was assaulted by three men outside the Tbilisi City Court. 
Gvaramia alleged that the attack was orchestrated by the ruling party, while NGOs warned that the assault may have been triggered by state officials' verbal aggression against the media.
Both Gvaramia and Avantil Tsereteli were previously involved in high-profile court cases which watchdogs described as instances of potential political pressure on independent media. 
Although the three men who assaulted Sanaia were convicted, there are concerns that the authorities have turned a blind eye to many other cases, particularly those involving less prominent journalists. 
"We have had numerous recent instances in this country of journalists being threatened, physically abused, or blackmailed, and these cases are not being investigated," Sanaia said. "Therefore, of course the responsibility for these incidents lies with the government." 
The activities of the National Communications Commission (GNCC), Georgia's chief regulatory authority for the broadcasting and electronic communications sectors, has also raised concerns, in particular regarding its Media Critic online platform.
While the GNCC states that the platform assesses content "in order to improve the quality of media" it has been accused of attempting to discredit independent outlets. 
The local Coalition for Media Advocacy warned that government bodies were attempting to malign otherwise "objective and impartial platforms," highlighting a July 2020 incident in which Media Critic dubbed a critical article by the Netgazeti news site on the GNCC as "disinformation and fake news". 
The Coalition also noted that the Batumelebi newspaper, which is associated with Netgazeti, has faced repeated attacks by Georgian Dream lawmaker Lado Mgaloblishvili, who has accused the newspaper of sensationalism.
Zviad Koridze, a board member of the independent Georgian Charter of Journalist Ethics, noted that the Media Critic project had effectively moved the GNCC from its intended function of managing technocratic affairs to regulating content. 
"At the same time, the spirit of our [Georgian] legislation is that there is no content regulation in this country," Koridze said, adding, "Regulating content directly entails censorship. This in itself means that the GNCC is entrusted with this function by someone."
Controversial amendments to the law on electronic communications passed by parliament in July 2020 also granted the GNCC the right to instate a "special manager" in telecom companies.
According to the changes, the special manager can exert control over firms that fail to execute GNCC directives. This temporary administrator then heads decision-making within the companies until the orders are implemented, with the capacity to hire or sack company executives. 
At the time, Reporters Without Borders warned that the amendments revealed "a clear desire to control radio stations and TV channels".
Koridze agreed that this had created a "risky" legislative framework, possibly enabling the Georgian authorities to direct private telecom companies, including broadcasters, in accordance with government interests. 
A recent assessment by the Venice Commission, the legal advisory body of the Council of Europe, also noted that the expansion of the GNCC's rights had led to "far reaching consequences for the right of property and media freedom as well as for the right to a fair trial".
Meanwhile, controversy continued to dog what media watchdogs described as a government takeover of the independent editorial policy of Ajara TV, a regional public broadcaster based in the western Georgian city of Batumi. 
The appointment of a new director Giorgi Kokhreidze 18 months ago led to a series of resignations and dismissals amid allegations of blackmail and persecution of journalists by the new management. 
In response, Ajara TV's Alternative Trade Union was founded by some 60 channel employees in January 2020 and initiated a series of protests against the channel's new management for alleged pro-government interference.
Protests within Ajara TV led to the reappointment of three employees last August who had alleged they were sacked for disagreements over editorial policy. 
In September last year, ombudsman Nino Lomjaria said she believed that "the ongoing events in the Ajara Public Broadcaster are aimed at changing the editorial policy of the TV station". 
In its latest annual Press Freedom Index, Reporters Without Borders warned that "a disturbing trend is emerging [in Georgia], with attempts to interfere in media outlets by the security services and by the media regulator, the communication commission, whose prerogatives have gradually been extended to surveillance and censorship".