Women protesting against Turkey's withdrawal from the İstanbul Convention on 2 July 2021. © Evrim Kepenek
Erdogan's New Islamist Allies Raise Fears Over Domestic Violence Protections
The move follows Turkey's withdrawal from the Istanbul Convention.
Women protesting against Turkey's withdrawal from the İstanbul Convention on 2 July 2021. © Evrim Kepenek
Two years after Turkey withdrew from an international treaty on women's rights, allies of the governing party have their sights set on amending the country's domestic violence legislation. 
In this May's parliamentary and presidential elections, President Recep Tayyip Erdogan's Justice and Development Party (AKP) returned to power at the head of the People's Alliance coalition. Among the pre-election demands of two smaller Islamist parties was that the government repeal law No 6284, which offers protections against domestic violence. 
"The elimination of laws protecting women through such attacks will cast a shadow over all women who live in Turkey."
The law was passed in 2012 after Turkey ratified the Istanbul Convention, a major international treaty on preventing violence against women. Erdogan withdrew Turkey from the Istanbul Convention by decree in 2021, claiming it was fuelling the corruption of family values as well as increasing divorce rates and encouraging homosexuality.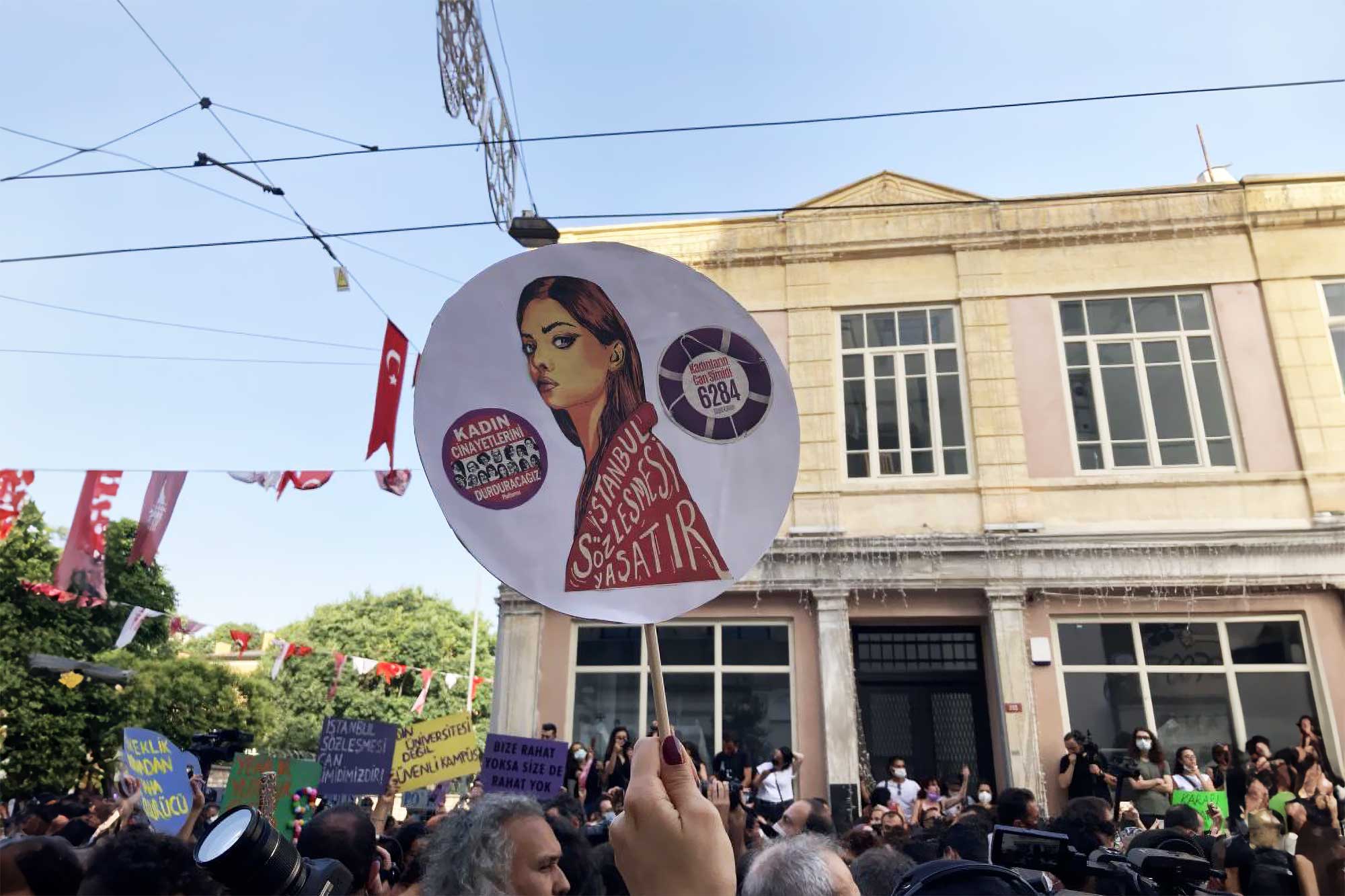 During campaigning in March this year, representatives of the Islamist New Welfare (Yeniden Refah) and Free Cause (HÜDA-PAR) parties, stressed their opposition to law No 6284. The law gives women the right to ask the authorities for protection from violence regardless of their marital status or of who the alleged perpetrator is. It treats the accuser's testimony as the basis for offering protection – although anyone charged with a violent offence is still regarded as innocent until proven guilty in the event of a trial. 
New Welfare Party chair Fatih Erbakan told Deutsche Welle on March 13 that the law was "an unfair, unlawful, divisive wreck" responsible for the "sinful wrecking of homes and the robbing of children of their fathers". Zekeriya Yapıcıoğlu, chair of the Free Cause Party, had claimed in a press conference a few days earlier that the Istanbul Convention "obliterates families" and that law No 6284 failed to prevent abuse. The parties are demanding that men's testimonies be given more weight in domestic violence cases. 
"It was almost like patting murderers on the back."
Representatives of the parties echoed these sentiments during the opening of parliament in June, claiming that Law No. 6284 was too vague and placed too much emphasis on the testimony of alleged victims. "[Law] 6284 is not a verse of the Quran," said Erbakan, claiming that although "violence against women, nature and animals goes against our nature" alleged victims needed to prove their accusations. Aynur Sülü, a Free Cause Party board member, suggested the law be replaced by "a more fitting, more ethical, fairer law that looks out for both parties' rights".
The new government has not yet made any formal move to repeal Law No. 6284, although Adil Biçer, a former lawyer elected on the AKP list in May, hinted shortly after the election that it could happen. 
"I don't know what the legislator intended there [with Law No 6284], but as a lawyer, I believe it cannot be based only on women's statements," Biçer told a press conference at parliament on May 21.
New Welfare Party deputy chair Doğan Aydal stated before the election on March 14 that the AKP had "no problems" with its demands, which also included the closure of LGBT organisations, the cancellation of alimony payments and the establishment of a religious educational curriculum.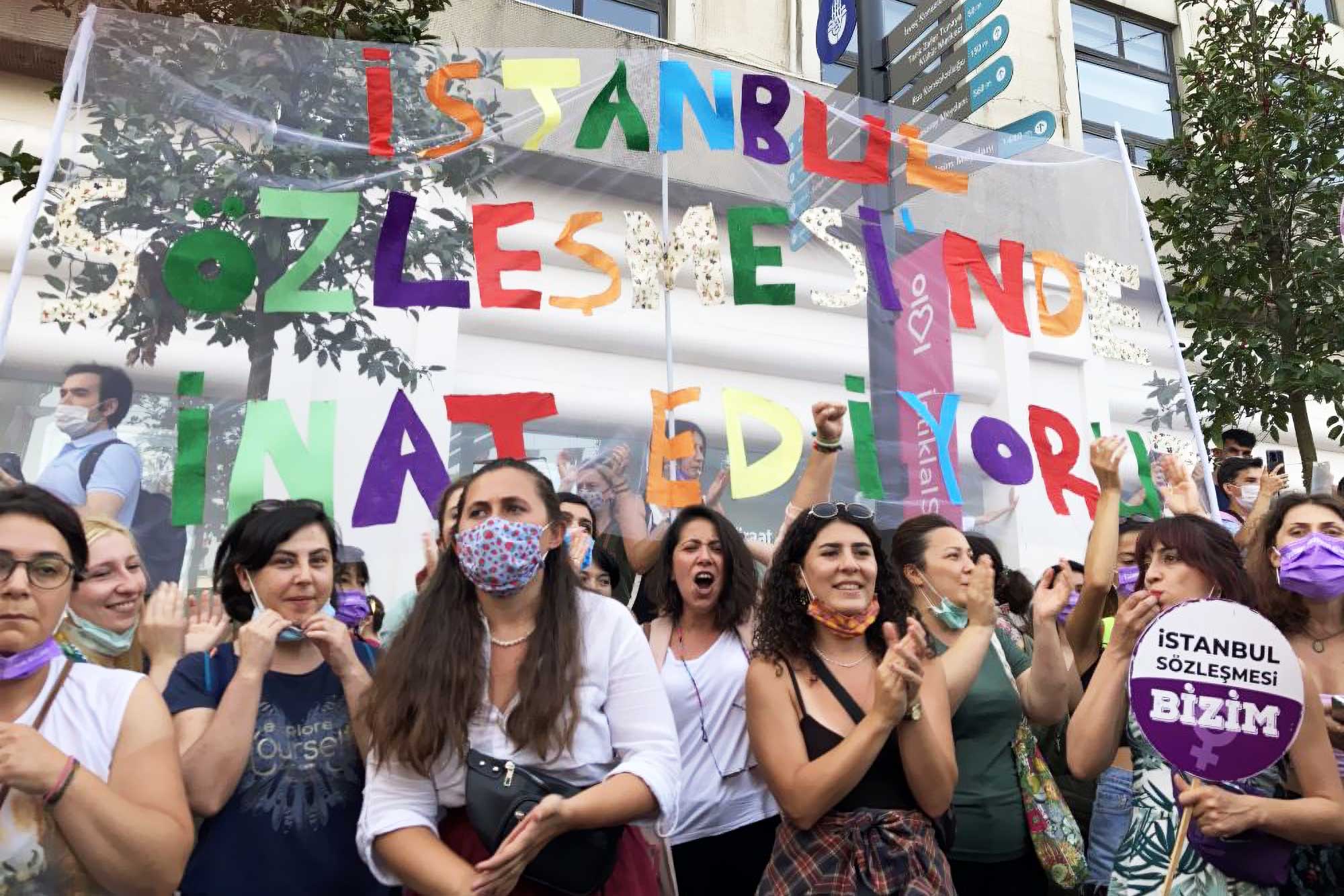 Political scientists and women's rights activists told Inside Turkey that they expect the government to bring the amendment to Law No 6284 before parliament shortly. The AKP's pre-election agreement with its allies, which was leaked to the media, avoided mentioning the law by name but contained a clear statement of intent, according to a report in Milliyet newspaper. 
The agreement states: "In order to protect the integrity of the family, emphasis will be placed on the elimination of contradictory provisions in the existing laws … to prevent acts against and perversions of our moral values".
Women's rights activists have already sought to challenge Turkey's withdrawal from the Istanbul Convention. Several lawsuits have been filed over the past two years seeking to overturn the presidential decree, but none have so far been successful. 
Opponents of the withdrawal claim it has encouraged violence against women. 
"It was almost like patting murderers on the back," Selin Nakıpoğlu, a prominent lawyer, told Cumhuriyet newspaper in July. According to Bianet, an independent news outlet covering gender equality, at least 608 women have been murdered and another 460 have died under suspicious circumstances since Erdogan's decree. 
Sevda Karaca, a lawmaker with the opposition Labour Party (EMEP), told Inside Turkey that she had observed a notable increase in domestic violence and abuse cases since Turkey's withdrawal, with women less likely to come forward and police more likely to dismiss them when they do. 
Evrim Kepenek, a lawyer and Bianet journalist, told Inside Turkey that in one child abuse case she covered, the defendant told the court, "We left the Istanbul Convention, you can't convict me". 
Karaca, who was newly elected in May, told Inside Turkey that the Istanbul Convention was a vital protection for women, children and LGBT people. 
"It places upon the government the responsibility to prevent violence and compensate those who suffered from it, as well as the burden to regulate domestic law and order accordingly," she said. 
Kepenek said this was particularly important in Turkey, "where male violence takes away the lives of almost three women each day [and] where women receive virtually no support from the government in distancing themselves from violent relationships". 
The case of Ayse Tuba Arslan, who was murdered by her former partner in the western city of Eskisehir in 2019, indicates Turkey's long-running problems in tackling violence against women. Following Arslan's death, it was revealed that she had made 23 criminal complaints about her former partner. She was carrying the last of these complaints with her when she was murdered. 
According to Karaca, the AKP has now allied itself with some of the most conservative forces in Turkish society in order to retain power. With the Turkish parliament back in session, the AKP's partners will seek reforms beyond the repeal of law N. 6284, she warned. 
"Equality clauses in the civil code, women's right to alimony and preventative measures against child abuse will be next on the agenda," Karaca continued. 
"The elimination of laws protecting women through such attacks will cast a shadow not just over women who oppose the AKP's enforced lifestyle, but all women who live in Turkey, regardless of which party they voted for or the faith, worldview and lifestyle they subscribe to," she said. 
Political scientist Serpil Sancar told Inside Turkey that revising parts of law No 6284 was "already included in the election protocols of the AKP and its alliances". Sancar said that reforms to the law, which she characterised as a vital measure to protect women from violence and strengthen their rights, could be stopped if women opposed them in sufficient number.
"The most important factor to prevent these changes from taking place is for the women within the AKP who support 6284 and the women's movement to work together," she said. 
Gulsum Kav, a founder of the prominent women's rights campaign organisation Stop Femicide Platform, told Inside Turkey that her group was seeing an influx of new members concerned at the new government's likely direction.
This article was first published on 19 August 2023 by Inside Turkey.
Building the Capacity and Resilience of Women Journalists in Turkey project was supported by the Dutch government's Matra Programme and ran for a year from October 2022.