Alfad Halimov and Elmira Halimova open the Irpin Cafe, the cafe on wheels they run in Uzhhorod. The couple arrived in western Ukraine in late February 2022, the last stop of a journey that began in the heart of Central Asia and took them to Sevastopol, in now Russia-occupied Crimea, and then to Irpin. As Russian forces occupied the town in the outskirts of Kyiv, they packed their life up again and moved west. © Romaniia Gorbach
Crimean Tatars: a Life on the Move
A café on wheels in Uzhhorod encapsulates a story of deportation and resilience.
Alfad Halimov and Elmira Halimova open the Irpin Cafe, the cafe on wheels they run in Uzhhorod. The couple arrived in western Ukraine in late February 2022, the last stop of a journey that began in the heart of Central Asia and took them to Sevastopol, in now Russia-occupied Crimea, and then to Irpin. As Russian forces occupied the town in the outskirts of Kyiv, they packed their life up again and moved west. © Romaniia Gorbach
There is more to Irpin Cafe than just its hot coffee, crispy waffles and buttery pastries. The bar on wheels Alfad Halimov and Elmira Halimova run is "a place of spiritual comfort for wounded hearts," according to its owners, and encapsulates the story of an exodus they share with thousands of Crimean Tatars. And since February 2022, with millions of Ukrainians.
The couple arrived in western Ukraine in late February 2022, the last stop of a journey that began in the heart of Central Asia and took them to Sevastopol, in now Russia-occupied Crimea, and then to Irpin. As Russian forces launched their full-scale invasion of Ukraine and occupied the town in the outskirts of Kyiv, they packed their life up again.
Uzhhorod, in the westernmost region of Zakarpattia, is as far as they could get from the hostilities without leaving Ukraine. On a crisp March day last year, as they strolled to the park with their grandchildren, they spotted an abandoned van; under the dust and the rust they saw an opportunity waiting for them. They bought it from the local authorities, repaired it and decorated it. Irpin Cafe was born.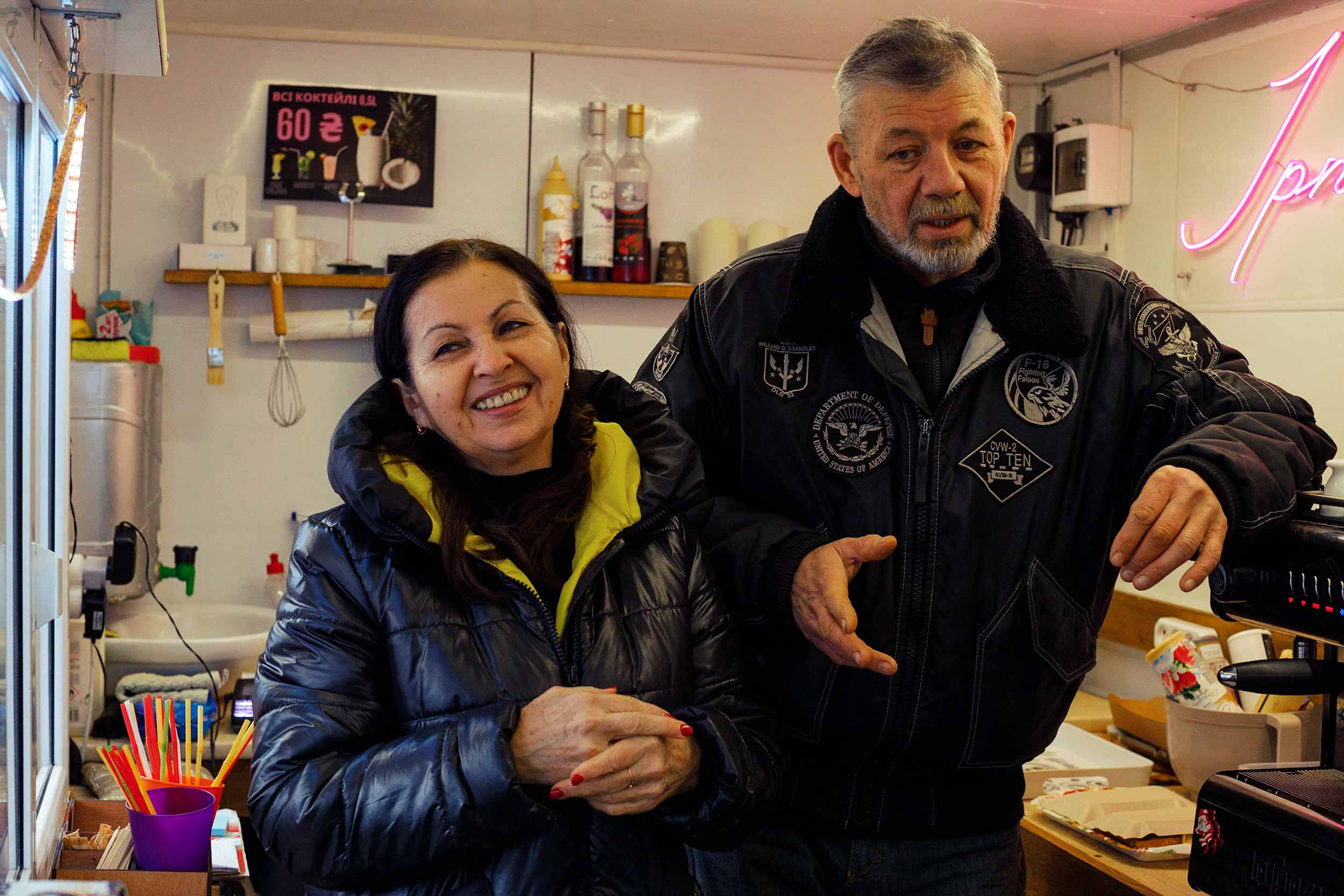 EVERY FAMILY HAS A STORY
The history of the Halimovs could be a collective portrait of the Crimean Tatar community, whose wanderings span decades: every generation and every family has a story to tell.
In the 1930s, Elmira's maternal grandfather Abdurakhman ran a farm in the south-western Russian region of Bashkortostan. The Soviet authorities took everything away, pushing the family to starvation, before deporting him to Siberia. Abdurakhman managed to flee with his relatives to Uzbekistan, later volunteering to fight in WWII. He died in Schönbrunn, Germany, in 1945.
Born and raised in Crimea, Elmira's father Akim was 16 when the Soviet rounded up an estimated 200,000 Crimean Tatars in 1944 and sent them to Central Asia in cattle trains. Officially, they were accused of collaborating with the Nazis, but their deportation was an attempt to silence their criticism of the Soviet regime. About a third died before reaching the Central Asian steppes. 
Once there, Crimean Tatars were used as cheap labour, their movement was restricted and they were banned from speaking their native language or singing traditional folk songs.
Separated from his family, Akim made it to Uzbekistan and settled in Almalyk, where three years later in 1947 he tracked down his two sisters. In Almalyk, about 60 kilometres from Tashkent, he met and married Elmira's mother, but spent years in prison for daring to visit her in the maternity ward without permission. He dreamt of returning to the Black Sea shores all his life. Formally, Crimean Tatars were granted the right to return to their historic homeland in 1974, but in reality, it took the fall of the Soviet Union for this to be possible. In his 60s, Akim arranged for the whole family to resettle but died of a heart attack before he realised his dream and was buried in Almalyk.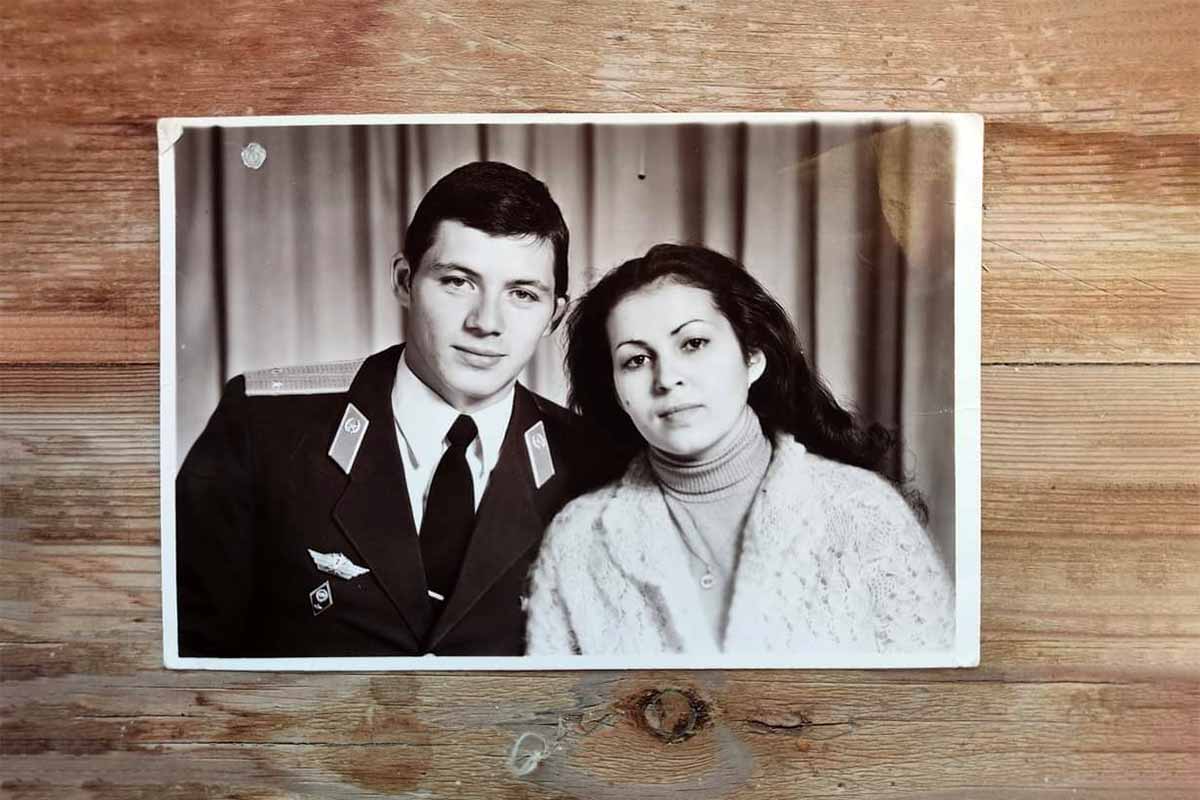 Both Alfad and Elmira were born in 1958 in Uzbekistan. They met and married there, but as the USSR crumbled and borders opened, they decided to move to Crimea, where they built a house in the capital Simferopol. 
When Moscow annexed the peninsula in 2014, most Tatars remained openly loyal to Kyiv, with dire consequences. Russian authorities have subjected members of the community and their supporters, including journalists and activists, to harassment, intimidation, intrusive searches of their homes and physical attacks. Stating that Crimea is not part of Russia can lead to 15 years in jail.
"They made us outlaws," Alfad said. "We are waiting for Crimea to be liberated, then we will return… I have no doubt. After all, everyone sees that Moscow is turning Crimea into its military base, nothing more."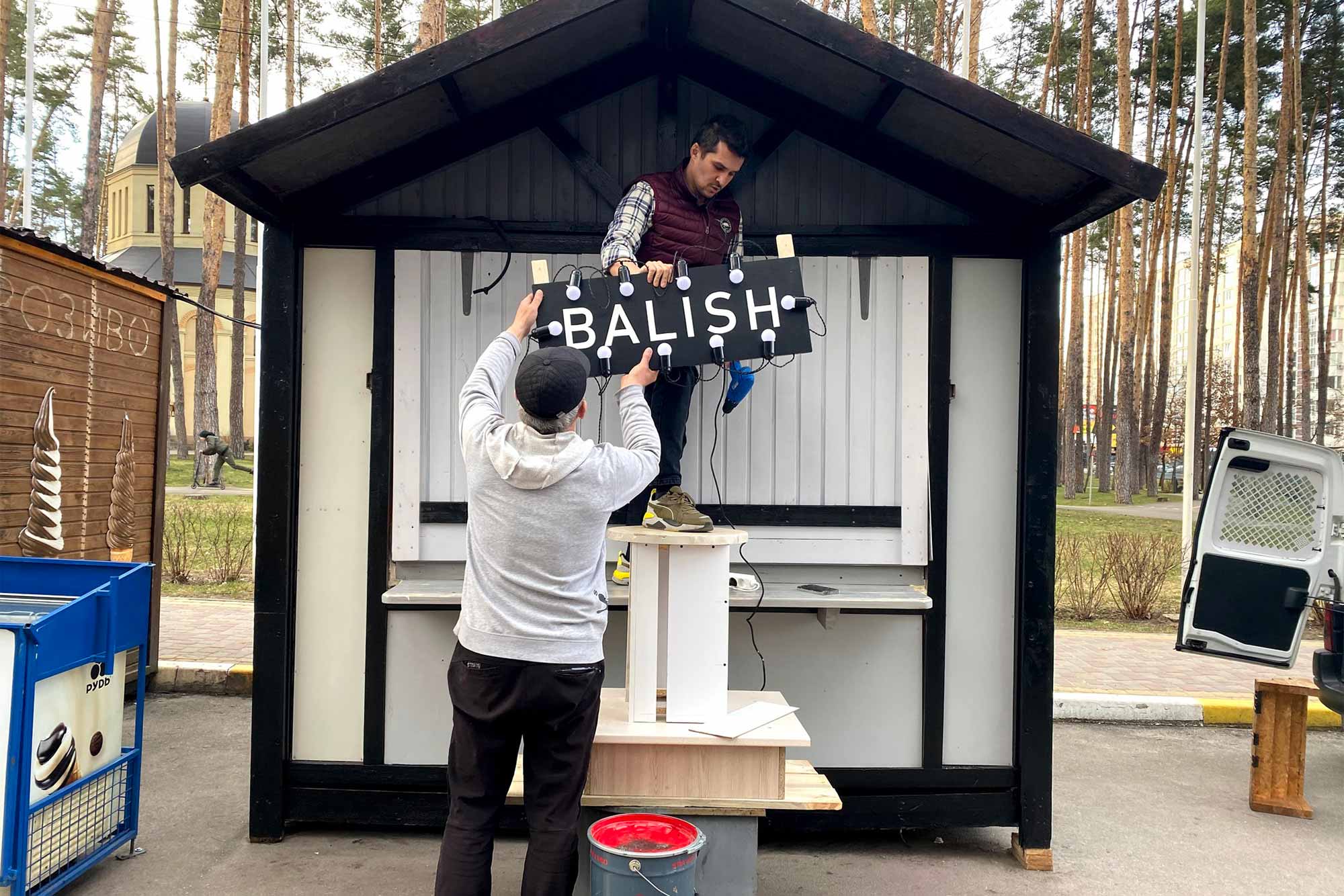 COFFEE AND DIESEL
Elmira and Alfad's day starts with filling up the generator with ten litres of petrol to sustain their café on wheels when the electricity goes off. Russian forces have been targeting critical infrastructure, damaging power plants and pushing millions of households into darkness. 
As the generator starts running, it adds to the sound of the grinder preparing the beans, then the coffee machine brewing. 
"It is a Crimean tradition to serve coffee to guests. In Zakarpattia, like in Crimea, everyone drinks it in the morning," Elmira smiled as she handed steaming cups through the hatch of the van. 
"There are so many people from all over the country, Mariupol, Kherson, Kharkiv, Bakhmut," Alfad said. "Many come to tell their stories, to talk about relatives who died, who were injured, who became disabled, or people who lost the house that they spent their whole life building. You will rarely hear complaints here. People keep their dignity. The Russians failed to destroy it."
Despite Crimea and the war in Donbass, the pair did not think Russian would launch a full-scale invasion. Neither did their community in Irpin, where they ran a kiosk in the park.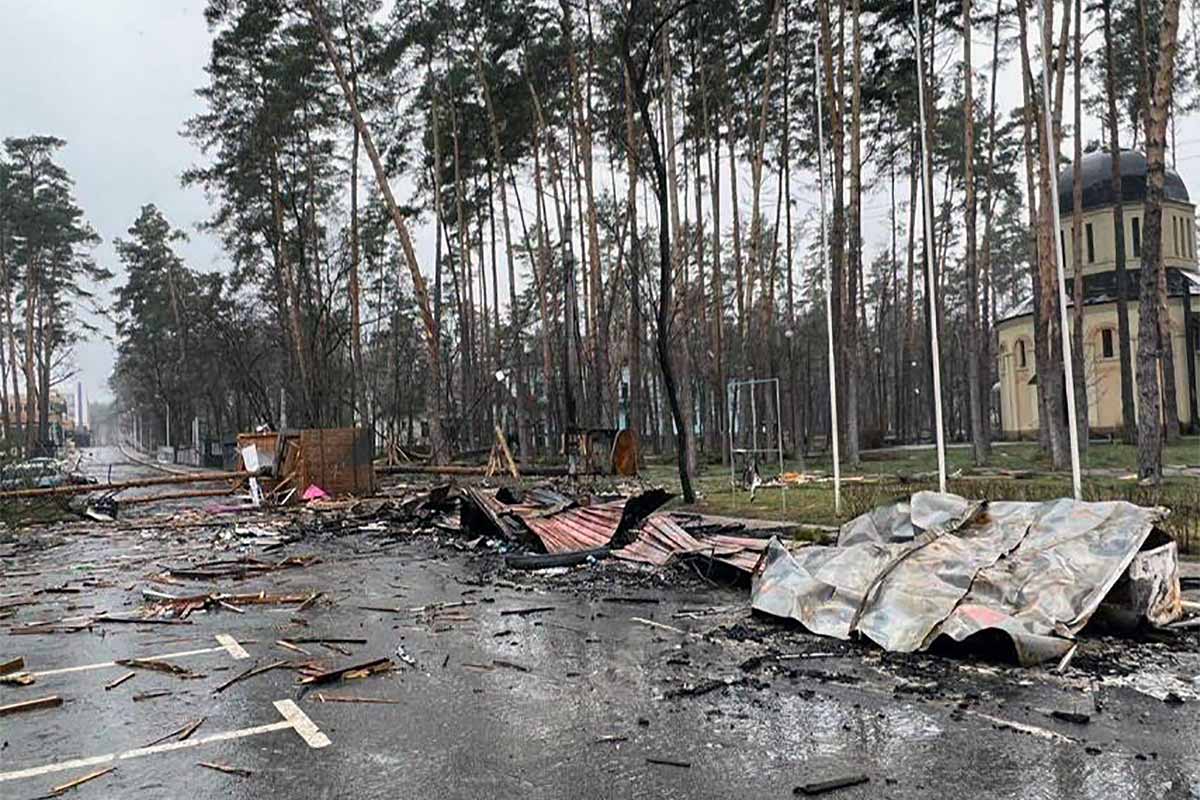 "It was destroyed by a rocket. I had a professional oven there, a present from my son Akim. I used to bake balish, a Tatar bake [an open pie with meat, onion and rice] according to my grandmother's recipe," Elmira explained. When they fled, they left the ingredients for balish in the refrigerator; they thought they would return in a few days. 
Crimea may be far away, but the peninsula, their homeland is all around them: posters with their family history and photos cover the cafe on wheels. 
"If I close my eyes I see my home [there], and my piano. There are fruit trees in the yard. My sisters live next door. Neighbours and relatives bring their dishes on plates and we exchange them. I also see the sea and the greenery," Elmira recalled.
Despite the current conflict, Alfad remained confident.
"Our people were deported, returned to their native land. Isn't that a miracle?" he continued. "Ukraine also adopted a law on the indigenous status of the Crimean Tatar people. This means that the future of this region is with us."