Afghanistan: Energy Theft a Burning Issue in Nangarhar
People have to endure punishing summer temperatures or pay high prices for electricity to cool themselves.
Afghanistan: Energy Theft a Burning Issue in Nangarhar
People have to endure punishing summer temperatures or pay high prices for electricity to cool themselves.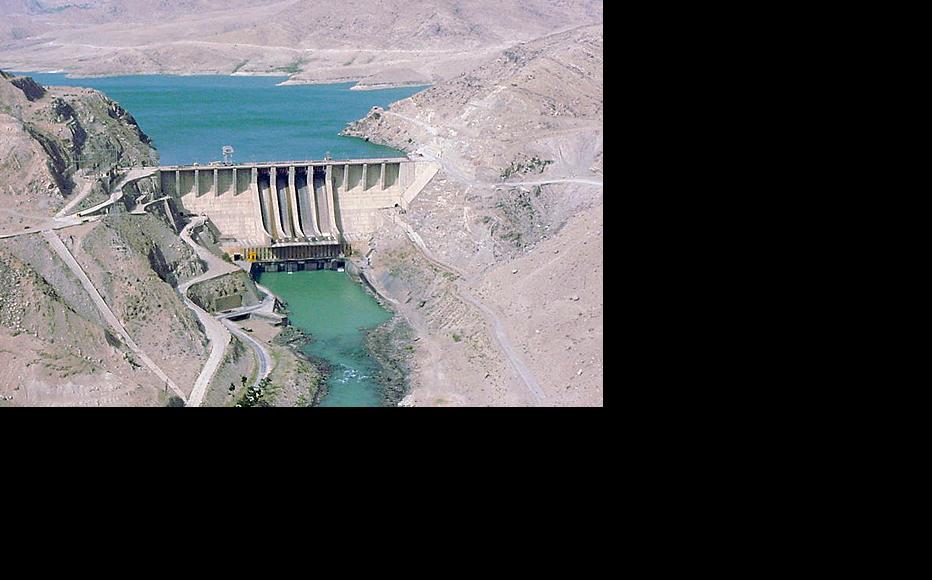 Darunta hydroelectric dam. (Photo: US 10th Aviation Brigade/Wikimedia Commons)
Sitting in front of his shop in the eastern Afghan city of Jalalabad, drenched in sweat, tailor Abdullah Bashardost fanned himself in a vain attempt to cool down in the scorching heat.
Without electricity to power fans, there can be little respite from summer temperatures which can reach 50 degrees Celsius in Nangarhar province.
Electricity from the state provider, which costs 1.5 afghani per kilowatt, about three US cents, is in short supply, and Bashardost says he is forced to pay to use a generator.
"I pay one dollar per kilowatt. I don't know what to do – I can't afford it," he said, adding that the heat meant his children were only able to sleep at night if he stood over their beds fanning them.
Residents of Nangarhar province say corruption and inefficiency means electricity is only available to those who can pay over the odds for it.
Although the province has not one but two sources of power – hydroelectric dam schemes at Darunta near Jalalabad and at Naghlu in Kabul province – in reality there is a huge shortfall. The deputy director of the electricity agency in Nangarhar, Mohammad Naser Quraishi, says that just 30 per cent of people in the province have access to mains power.
Local people say one reason for the shortages is that some of the power from the two dams is diverted and sold off via private distribution networks. These are only supposed to carry power from private generators, but the owners top this up by tapping into the mains.
Nangarhar resident Gol Mohammad Nazok said he knew people engaged in the illegal business. He recounted one incident where he saw them bribe an official to get access to mains power.
"Someone from the electricity department came and the owner of a generator paid him 200 dollars," he said. "I asked him why he'd paid money. He laughed and said that he will keep some of it [electricity]and pass on the rest to others. He said he'd connected the Darunta power line to his own generator cable, and sold it as generator power."
Quraishi acknowledged that the trade was a problem, and that anyone with money and clout received more electricity than others.
"When I was audit director, I had 12 people arrested in nine months for diverting state electricity and selling it on to people as generator power," he added.
All the same, Quraishi indicated it was a losing battle, saying, "If I became an investor, a powerful person, I would do the same thing and so would others."
A member of Nangarhar's provincial council, Zabihullah Zmarai, said he received dozens of complaints about the lack of electricity every day.
"There's a big mafia group in Nangarhar selling state electricity as generator power to the public, with the connivance of officials. No one is able to stop them," he said. "Everyone is up to their ears in corruption. They don't not hear the people's voice."
Businesses are badly affected by power shortages. At the Morad Hashemi printing house at Jalalabad's Ghiljai market, the machinery lies idle, covered with white dust sheets.
"We've been given one promise after another about electricity over the last ten years, but it's all lies," Sayed Fazel Hashemi, director of the printing press, said. "I wonder why officials aren't ashamed of their lies and corruption. We now have electricity from Naghlu [as well as Darunta] – surely you can't consume all of it in your home. Why don't you distribute it amongst the poor?"
Even without the electricity thefts, the two power stations would struggle to supply the whole of Nangarhar province.
The Darunta dam has three turbine units with a capacity of 3.8 megawatts each, but according to Quraishi the plant is in dire need of repair and only generates eight megawatts at the moment. Under a project completed in December, the Naghlu hydroelectric station is now transmitting power to Nangarhar as well.
However, Mohammad Daud Wafa, a lecturer at Nangarhar university, said the effects of this extra power source were not being felt.
"Some 16 megawatts is being supplied to the city [Jalalabad] from Naghlu, but we don't know where the electricity goes," he said. "Does it fly up into the air? Does it go underground? What happens to it? We want the power to either be disconnected from Naghlu, or to be distributed to the people."
Quraishi noted that the problems could have been solved by building a new hydroelectric dam on the Kunar river, but although the project had long been discussed by the Kabul government and the international community, "unfortunately no one cared enough to do it".
Another official from the Nangarhar power department, Abdul Khalil, recalled that when Chinese engineers were commissioned to look at the region's hydroelectric potential four years ago, they concluded that three dam schemes could be built said that three more power plants could be built on the river Kabul, on which the Darunta dam is located. They costed the three-year construction project at 450 million dollars, but it was not approved by central government.
"When President Hamed Karzai looked at the cost, he said, 'Oh, that's a lot of money'. I wonder why the president doesn't say 'oh' when 900 million dollar is stolen from a bank, but he turns down… power plants for the whole eastern region at a cost of 450 million dollars," Khalil said.
Khalil, who runs the department responsible for powering irrigation pumps in the province, said two of the three dams would have allowed water to flow to 180 square kilometres of arable land. (See Afghan Olive Farms Waiting for Water.)
Hijratullah Ekhtyar is an IWPR-trained reporter in Nangarhar.